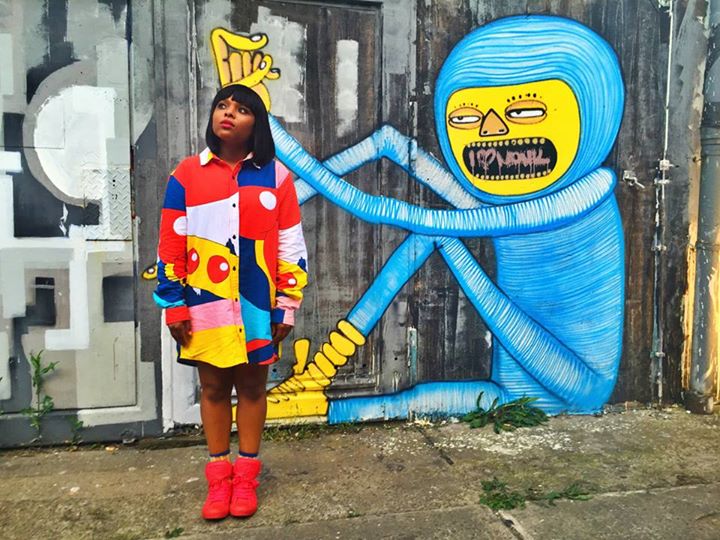 Five things to eat, drink, see, hear, and do with your Charm City weekend.
---
EAT
Sept. 25: Living Classrooms Foundation's Maritime Magic
Frederick Douglass-Isaac Myers Maritime Park, 1417 Thames St. 7 p.m. $110-120. 410-685- 0295. livingclassrooms.org.
One of the best benefits in Baltimore returns to the Inner Harbor this Friday as Maritime Magic celebrates 30 years of the Living Classrooms Foundation. Join thousands of guests along the historic Fells Point waterfront to nosh on food from more than 80 area restaurants and chefs, including Thames Street Oyster House, Ryleigh's Oyster, Birroteca, and Wit & Wisdom. Enjoy beer by the likes of Heavy Seas, Union Craft, and Flying Dog, as well as wine, cocktails, and lots of live music. It costs a pretty penny, but think of it as dozens of dinners out and, of course, a good cause.
DRINK
Sept. 26: Hammers & Ales
Baltimore Community
ToolBank, 1224 Wicomico St. 6-10 p.m. $60. 410-244-5565. baltimore.toolbank.org.
Located in South Baltimore, this little-nonprofit-that-could
has done some great things in its first three years. The ToolBank offers an
inventory of tools to the local community, helping organizations, nonprofits, churches, schools, and
volunteers increase their impact around the city. For instance, they can rent a rake to
clean a vacant lot, a shovel to start a garden, paint rollers to fix up an old
building, or some drills to build a playground. Toast their efforts on Friday
and help raise funds for the future with a party in their warehouse courtyard
with live music, Mission BBQ, and giant mugs of great beer. Sip Public Works
Ale from Peabody Heights
(which we named "Best Brewery" this year), as well as a number of Paulaner varieties, like Oktoberfest and Hefeweizen.
SEE
Sept. 26: MakeScape 2015
Open Works, 1400
Greenmount Ave., 10 a.m.-4 p.m. Free. 2015.baltimoreinnovationweek.com.
With a growing number of startups sprouting up around the city, there's no better time to celebrate innovation in Baltimore than now. This weekend starts seven days of it, with the 2015 Innovation Week, featuring speakers, discussions, activities, competitions, and festivities across a variety of venues. On Saturday, kick it all off with the first annual MakeScape, which takes place at future incubator Open Works in Station North, slated to open in 2016. The community maker-space will offer workshops, classrooms, and small studios for artists and craftspeople, as well as classes and programs for local youth and adults. Get excited for its beginnings with a full-day preview with tours, inventions, workshops, kids' activities, job-training events, and awesome area vendors like the Baltimore Jewelry Center, Baltimore Clayworks, Almanac Industries, and the Station North Tool Library.
HEAR
Sept. 26: Bombadillo Festival
Druid Hill Park, 2600 Madison Ave. 11 a.m.-11 p.m. $35. bombadillofestival.com.
It's a beautiful thing watching the local art and music scenes come together and become such good friends. This weekend, amidst the tall, old oak trees of Druid Hill Park, with the early fall light landing on the lake, immerse yourself in these melding milieus at this inaugural daylong music and arts festival—Bombadillo. On four stages of music, hear homegrown bands like Lower Dens, Celebration, Arbouretum, Blacksage, TT The Artist (pictured above), Flock of Dimes, Chiffon, Bond St. District, Wume, Oh Hang, DJ James Nasty, Hi$to, and many more. While you're at it, browse art by Gallery 788, pick up some gems from the Bmore Flea, and indulge in local bites and brews from The Gathering food truck rally. A portion of the proceeds will benefit Friends of Druid Hill Park, The Rawlings Conservatory, and Tree Baltimore.
DO
Sept. 25-27: Baltimore Book Festival
Baltimore Inner
Harbor. Fri.-Sun. 11 a.m.-7 p.m. Free. 410-752-8632. baltimorebookfestival.com.
Now in its 20th year, the Baltimore Book Festival is bigger
and better than ever. Stretching around the Inner Harbor, from the National Aquarium
to AVAM, it's three full days featuring hundreds of local, national, and
award-winning authors appearing on multiple stages for readings, book
signings, workshops, and discussions. There will also be more than 100 booksellers, kids'
projects, live music, food, drink and cooking demonstrations. Expect the local likes of author Wes
Moore, The Wire's Maria Broom, "Best
of Baltimore" novelist Jason Tinney, and writer D. Watkins, who is releasing his new book The Beast Side on Friday at 6 p.m., as well as national notables like former presidential candidate John
McCain, witty memoirist Joanna Rakoff, and NASA engineer Jack Clemons. Also on Friday, aspiring writers can
bring their drafts to the CityLit Stage between noon and 2 p.m., where our own
arts and culture editor Gabriella Souza will be offering her edits.