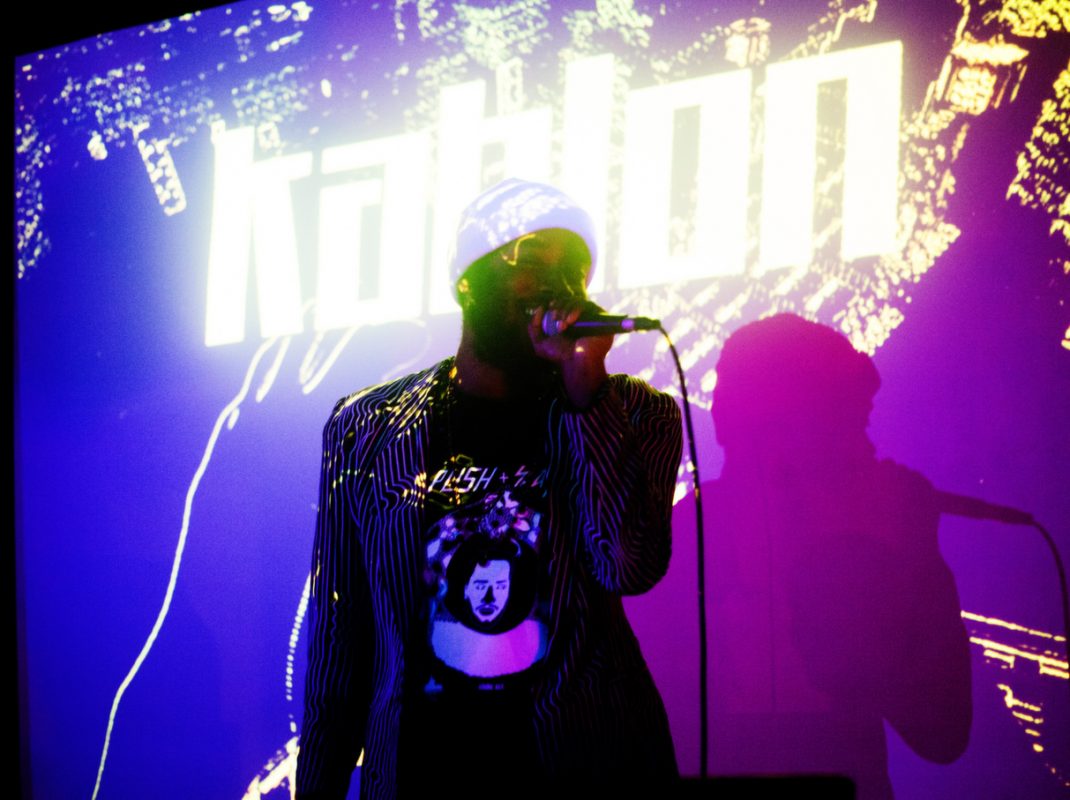 Diamond Dixon
Five things to eat, drink, see, hear, and do with your Charm City weekend.
---
EAT
Nov. 7: Heavy Seas Chili & Cheese Festival
Heavy Seas Beer, 4615 Hollins Ferry Rd. 12-4 p.m. $39. 410-247-7822. hsbeer.com.
It might be oddly warm this week, but as the cool fall breeze begins to blow in this November, there's nothing like the solace of a hot crock of chili. Head to Halethorpe on Saturday for Heavy Seas Beer's annual chili-and-cheese festival. (No need to twist our arm). At the local brewery, indulge in a pint's perfect complement with all-you-can-enjoy spicy stew—be it your classic tomato standard, a pit-smoked lamb variety, hot pepper-riddled, or a version served over tots—as well as more than eight kinds of international cheese. When you're finished, abate the heat with a bevy of house beers from over 12 different taps and enjoy music from pop-rock band Sub-Radio Standard.
DRINK
Nov. 7: WTMD Homebrew Competition
WTMD, 1 Olympic Pl., Towson. 1-5 p.m. $30. 888-996-4774. wtmd.org.
You might have noticed: Craft beer is all the rage in Baltimore right now. With the inaugural Baltimore Craft Beer Fest last month and new breweries opening every few weeks (or so it feels), there are a lot of badass brews bubbling up in and around the city. This weekend, take the obsession to the next level at WTMD's inaugural homebrew competition. At the Towson studio, spend your Saturday afternoon sampling unlimited beers from more than 30 area home brewers with Americana music by Baltimore's own The Manly Deeds. Rain or shine, judge the suds to see who will end up getting their blend brewed by The Brewer's Art..
SEE
Nov. 3-15: The Book of Mormon
Hippodrome Theatre at the France-Merrick Performing Arts Center. 12 N. Eutaw St. Times vary. $58.50-162.50. 800-982-2787. france-merrickpac.com.
Simply put, The Book of Mormon is not for the faint of heart, but we heartily recommend you see it. Hailed "the best musical of this century" by The New York Times, the nine-time Tony winner and Broadway smash hit follows two young missionaries on their quest to convert African citizens to the Mormon faith. Throwing politically correctness to the wind (naturally, as it's co-written by South Park creators Trey Parker and Matt Stone), it tackles religion, race, and sexuality through satire, song-and-dance, and a dash of explicit language. Opening this weekend at the Hippodrome, it's a bold, witty show unlike anything on the stage before it. Just leave all austerity and prudishness at the door.
HEAR
Nov. 7: Stoop Storytelling at the BMA
The Baltimore Museum of Art, 10 Art Museum Dr. 7-9:30 p.m. $25-30. 443-573-1700. stoopstorytelling.com.
Everybody has a story to tell, and we all know that in Baltimore they're a dime a dozen. That's the beauty of Stoop—they take the local tradition of front-porch hangouts and give them a fresh spin under an actual spotlight. Now in its 10th season, the storytelling series takes the stage this weekend at the Baltimore Museum of Art for a "haven"-themed show. In conjunction with the museum's new Imagining Home exhibit, hear mother and grandmother Bonnie Moore, West African native and new Baltimorean Adoté Ghandi Akwei, Goucher theatre professor Alvin Eng, affordable housing advocate Betty Bland-Thomas, WBJC DJ Judith Krummeck, lifelong Cherry Hill resident and Blacksauce Kitchen biscuit-slinger Michael Singleton, and Mars One astronaut candidate Laura M. Smith-Velazquez all ruminate on the idea of home.
DO
Nov. 7: Kahlon Two Year Anniversary Party
The Crown, 1910 N. Charles St. 9 p.m. $8. 410-625-4848. bmorekahlon.tumblr.com.
Two years ago, Abdu Ali started something that would change the Baltimore music scene. Kahlon, his sort-of-bi-monthly, underground dance party not only championed his hometown genre of Bmore club—that raw, energetic, breakbeat blend of hip-hop, house, and chopped-up samples—but also welcomed all walks of city life and celebrated homegrown talent of every genre. In the packed crowds, you find the young, old, black, white, gay, straight, and everything in between. On stage, you see rappers, singers, DJs, indie acts, and rock bands, from Dan Deacon, TT The Artist, and Gurl Crush to Natural Velvet and Al Rogers Jr., with Ali himself weaving his way through the crowd like a party-starting priest whose infectious gospel you can't help but follow. There is nothing else like it and it has sparked a wave of other underground programs and collectives throughout the city. He has since taken the show across the country, but this weekend, with the help of True Laurels editor Lawrence Burney and DJ Genie, Ali heads back to where it all began—The Crown—to throw Kahlon's second birthday bash. Don't miss this celebration of Baltimore's music and people, as Deacon returns and a medley of locals perform, like rapper Phizzals, goth-pop duo Blacksage, and DJ Angel Baby.