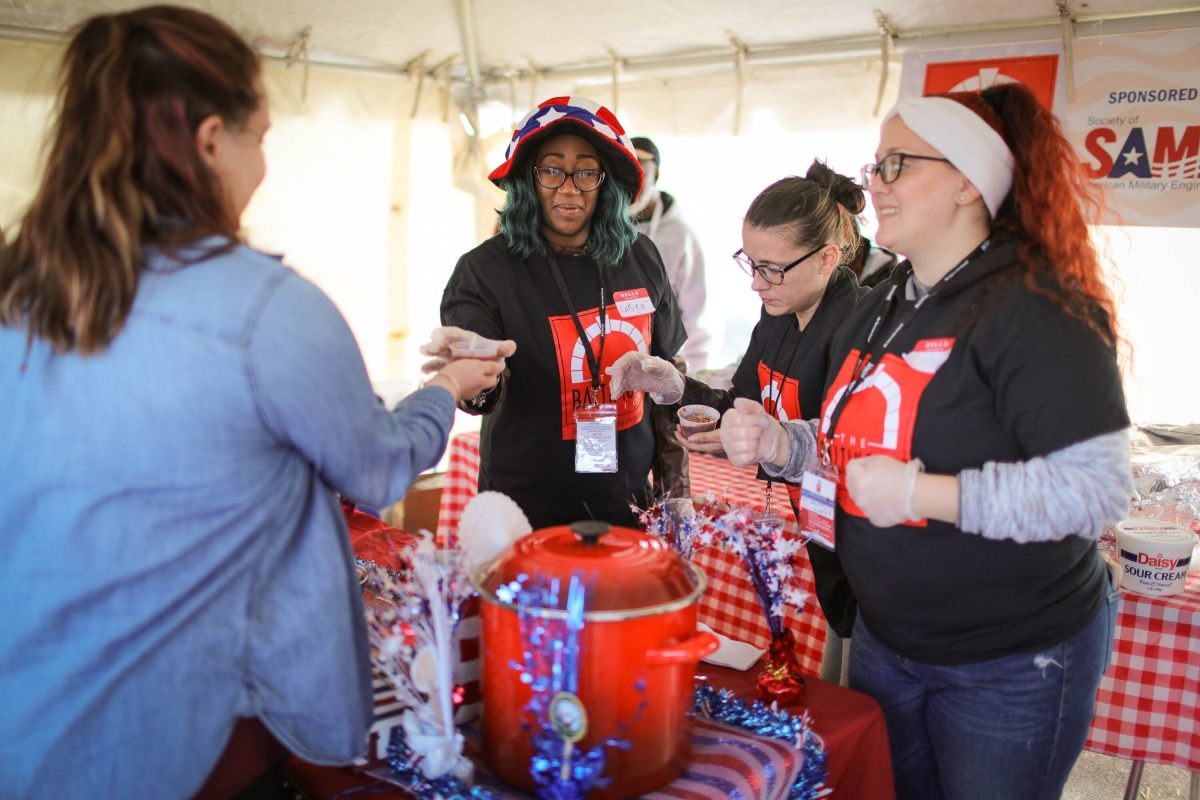 Stars, Stripes, and Chow chili cook-off event returns on Saturday.
EAT
South Point, Port Covington. 1-4:30 p.m. Free-$50.
There's nothing better than a warm bowl of chili on a brisk fall evening. Presented by the Baltimore Orioles, The Baltimore Station will host this fifth chili cook-off fundraiser to further its mission of helping veterans overcome daily obstacles and regain self-sufficiency. Come hungry and judge unlimited chili samples made by local teams competing for awards such as Best Chili, Best Decorated Booth, and the crowd-selected People's Choice Award. In between bites, entertain the kiddos with activities like sack racing and face painting.
DRINK
Union Collective, 1700 W. 41st St. 9 p.m.-1 a.m. $10.
Who says that costume parties and spooky shenanigans have to end on October 31? This Friday, don your Halloween costume one last time and head to Union Collective for an all-out dance party, featuring a cocktail and beer bar by Sugarvale, eats by Dooby's, and tunes by DJ Cian Noteman. This ghouly shindig also marks the fourth birthday of The Baltimore Spirits Company, and to celebrate, the award-winning distillery will debut its latest concoction, the Skeleton Spirit, during this bone-shaking anniversary party.
SEE
The Walters Art Museum, 600 N. Charles St. 11 a.m.-4 p.m. Free.
This beloved Mexican holiday—translated to "Day of the Dead"—is a colorful celebration filled with music, sugar skulls, and marigolds that honor family members and loved ones who have passed. Luckily for locals, the Walters Art Museum hosts one of the largest celebrations in the region, bringing traditional dance performances, Mexican folk-art activities for families, authentic snacks and drinks, and a community altar to its halls. After the festivities, stick around to take tours of the collection in English or Spanish.
HEAR
Patterson Park, 27 S. Patterson Ave. 6:30-8:30 p.m. Free.
Although Light City and the Baltimore Book Festival have combined to create Brilliant Baltimore (see more below), there are still some fan-favorite traditions from the original events that will continue on, including the Light City Neighborhood Lights program. Kick off the first weekend of the citywide extravaganza with the lighting of the Patterson Park Pagoda followed by a glow-in-the-dark dance party set to classic soul and funk tunes spun by DJ Rob Macy of Save Your Soul. Dance in the light of the park's historic observatory and be sure to check out the full itinerary of Brilliant Baltimore events running through November 10.
DO
Locations, times, and prices vary.
For the first time ever, two of the city's much-anticipated festivals—Light City and the Baltimore Book Festival—will be combined into one free celebration called Brilliant Baltimore, which will take place across Charm City over the next 10 days. Billed as a festival of literature and light, this one-of-a-kind event features everything from author talks and panel discussions to live music by local acts and world-class light installations. Feeling overwhelmed by the number of can't-miss sights and sounds? Check out our activity-based guide to tailor your Brilliant Baltimore experience.