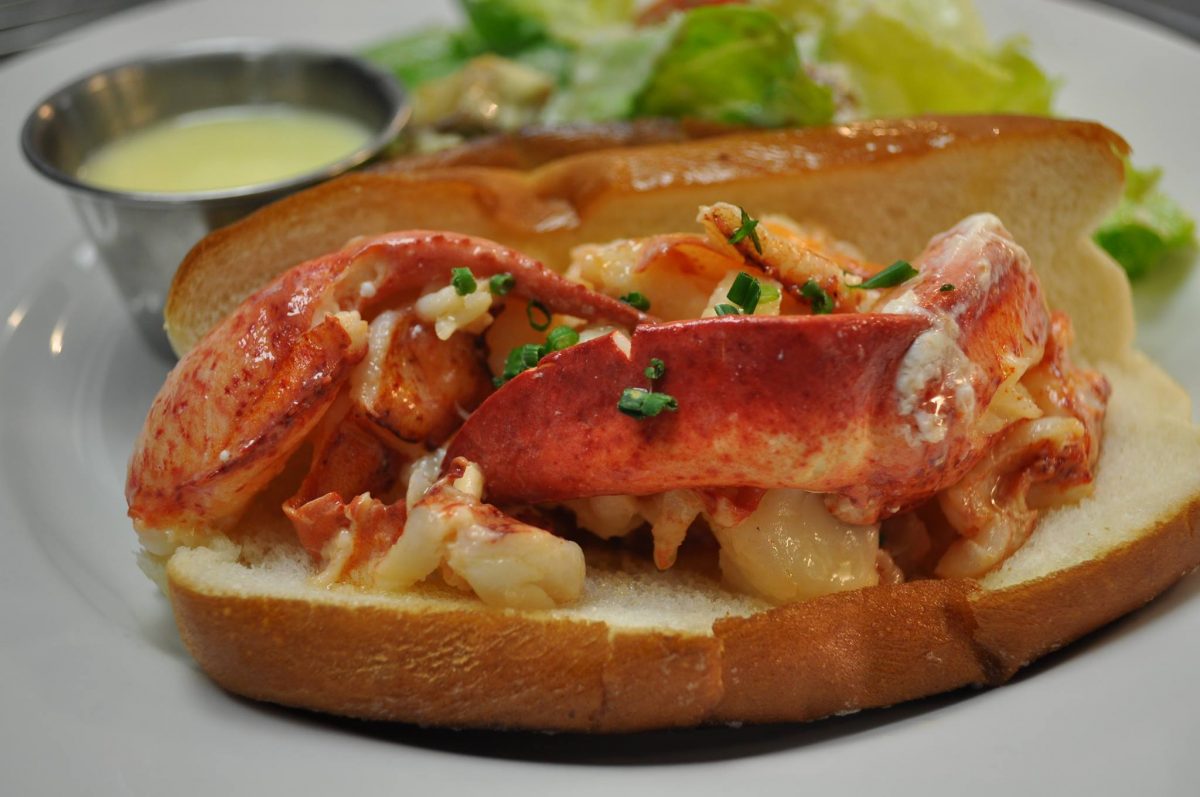 Facebook.
Five things to eat, drink, see, hear, and do with your Charm City weekend.
EAT
Living Classrooms Foundation, 1417 Thames St. 7 p.m. $110.
For one
night, the pier at the Frederick Douglass-Isaac Myers Maritime Park will
transform into a foodie haven. Now in its 30th year, the big shebang will treat
more than 2,000 guests to dozens of local restaurants from across the city,
including old mainstays like Peter's Inn, B&O American Brasserie, and the
one-and-only Andy Nelson's Barbecue; beloved go-tos like Hersh's, Birroteca,
and Parts & Labor; and new favorites like Cosima and Gunther & Co.
Local beer will be on hand by Diamondback Brewing, Flying Dog, Key Brewing, and
Union Craft, as well as local liquor by Sagamore Spirit, Lyon Distilling, The
Baltimore Whiskey Company, and Blackwater Distilling. Under the stars (or tent,
depending on the weather), hear the sounds of Cuban music and conga drumming by
New Orleans' Alexey Marti and Urban Minds followed by San Francisco's funk and
psychedelic-soul band, Con Brio. Best of all, in the heart of its waterfront
campus, support one of Baltimore's longest standing nonprofits, Living
Classrooms, which has served disadvantaged youth and young adults in the city
for more than 30 years.
DRINK
WTMD Studios, 1 Olympic Pl., Towson. 3-7
p.m. $30.

With all of the
buzz surrounding Sagamore Spirit these days, it might seem like Kevin Plank is
the only game in town. But his soon-to-be-local rye whiskey aside, Maryland is
home to more than 45 local hooch creations. Bringing together the Land of
Pleasant Living's nine local distilleries, WTMD's Meet Your Maker is the
largest gathering of its kind to date in the state, and will include the likes
of Stevensville's Blackwater Distilling Company (Sloop Betty), St. Michaels' Lyon
Distilling Company (Lyon Rum), and Tenth Ward Distilling Company (White Caraway
Rye), plus Charm City's brand-new Old Line Spirits (Single Malt) and young-gun The
Baltimore Whiskey Company (Shot Tower Gin). With your commemorative whiskey
glass in hand, sample the goods and soak up the sounds of up-and-coming Baltimore
bands, local folk group Hollywood Blanks and rockabilly trio High &
Lonesome. Don't worry about the forecast—the event is rain or shine.
SEE
Little Italy, S. High St. Thu. 6-9:30 p.m., Fri. 4-10 p.m., Sat.-Sun. 11 a.m.-10 p.m. Free.
Rain won't be
the only thing painting the streets of Little Italy this weekend. Following the
16th-century tradition of Madonnari artists, the sidewalks and pavement will be
turned into works of pastel and chalk art by dozens of local and international
artists. In celebration of Italian Heritage Month, stop by their tents and
admire as little strokes of color transform into awe-inspiring masterpieces.
Throughout the weekend, indulge in as much homemade pasta and Italian wine as
your heart could desire, and enjoy live music at the neighborhood's various
venues, like gypsy jazz at Germano's Piattini on Friday night or steel pan
drums at Amicci's on Saturday. There will also be outdoor performances by the
Annapolis Shakespeare Company and Baltimore Mandolin Quartet.
HEAR
Druid Hill Park, 900 Druid Park Lake Dr. 12-8
p.m. Free.
The roots of
jazz run deep in the city streets of Baltimore. In the early decades of the
last century, this town brought us the likes of Billie Holiday, Cab Calloway,
Chick Webb, Eubie Blake, Cyrus Chestnut, and Ethel Ennis, to name a few, and soon
enough, Pennsylvania Avenue was home to hallowed stages graced by the
likes of Louis Armstrong, Duke Ellington, Etta James, and Nat King Cole. A
handful of decades later, the genre isn't as prolific or vibrant as it once
was, but in the pockets and corners of this city, you can still catch some of
the best music in town, like on once-a-month Monday nights at An Die Musik with
the Dunbar Alumni Jazz Band, or on Thursdays at Bertha's with the Jeff Reed
Trio. This weekend, celebrate the heritage of Baltimore jazz as well as its
future with an all-day festival in beautiful Druid Hill Park. As part of Free
Fall Baltimore, enjoy hot sax, Django-inspired guitar, and Wynton-esque
trumpet, with Rumba Club, the Clarence Ward III All-Stars, Hot Club of
Baltimore, Art Sherrod Jr., and the next generation of local musicians with the
Dunbar Jazz Ensemble, all in tow. Rain or shine, bring the whole family to
enjoy food from HarborQue and Ethel's Creole Kitchen, Union Craft beer, and a
petting zoo.
.
DO
Fells Point, S. Broadway & Thames St.
Fri. 6-9 p.m., Sat. 11 a.m.-9 p.m., Sun. 11 a.m.-7 p.m. Free.
It's going to be
a bit soggy this weekend, but whatever the weather, the cobblestone streets of
Fells Point will fill for three full days of food, drink, music, and
celebrations of this historic neighborhood. Now in its 50th year, the lively little
festival will honor its history—once upon a time, it was founded as an anti-highway fundraiser to save Fells from connecting to I-95 and
I-83—as well as its ever-evolving days ahead. While old establishments continue
to shutter (R.I.P. Leadbetter's), promising new businesses continue to
pop up (we see you, Treason Toting and Modern Cook Shop), and at the end of the day, the heart of
the community remains the same, with swashbuckling blues lovers, eclectic
historians, and tipped tourists still running amuck. Hear live music by 10
bands (including Waterfront Hotel and Cat's Eye regular Sean K. Preston),
indulge in street eats from local restaurants (like drool-worthy mini lobster
rolls from Thames Street Oyster House), grab an orange cup, and raise a glass
to the city's 250-year-old waterfront.