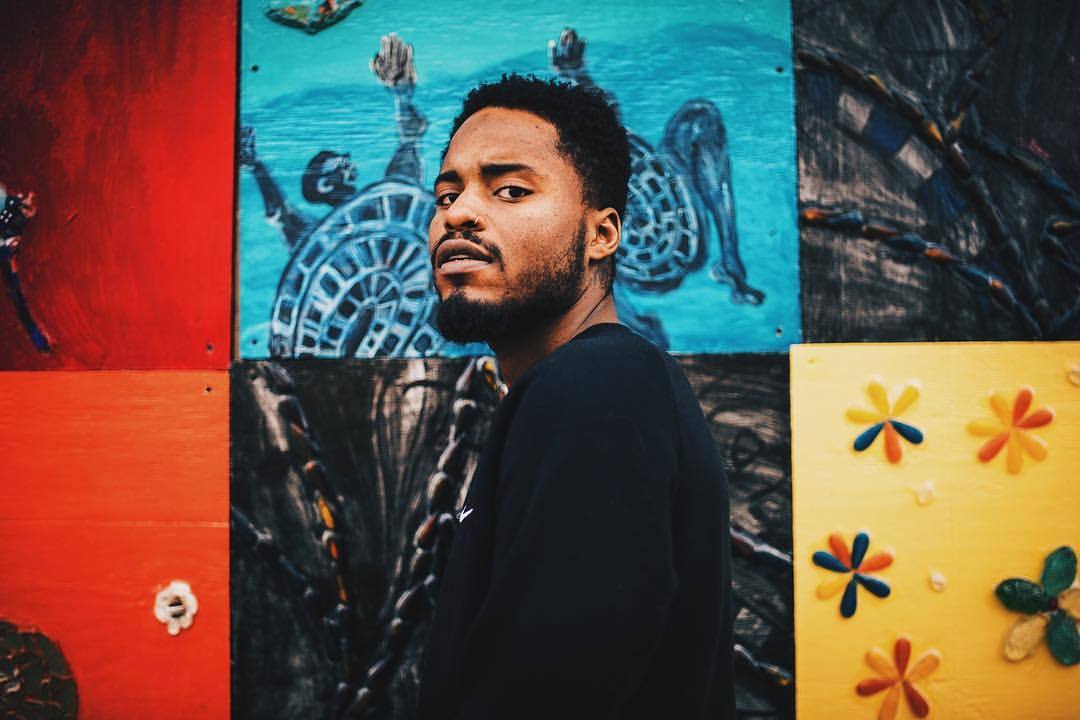 Facebook.
Five things to eat, drink, see, hear, and do with your Charm City weekend.
 EAT
Artifact Coffee, 1500 Union Ave. 5-8 p.m. Free. 410-464-8000.   
It might be in the eighties this Sunday but we're hoping the temperature drops by sundown to celebrate the first weekend of autumn with Union Graze. Located at the courtyard behind Artifact Coffee, this family-friendly shindig features provisions by chef Craig Falk of the beloved Lunchbox Lady and Big Softy plus the neighborhood's own Union Craft beers and the warm Americana tunes of Rattlewood. Graze on a seasonal selection of soups—Hungarian hock and bean, squash and lentil, crab and corn verde—and creative grilled cheese creations—oven-roasted tomato, pulled pork, something amazing called "three-cheese dream"—and get ready for the flavors of fall.
 DRINK
Peabody Heights Brewery, 401 E. 30th St. 7-10:30 p.m. $25-35.
When a 5-foot West African ball python was found on Mr. Trash Wheel back in 2015, no one expected the incident to lead to a tight relationship between the googly-eyed trash interceptor and Peabody Heights Brewery. But lo and behold, that odd event has created the most unlikely of friendships—one that has even led to the creation of Mr. Trash Wheel's very own session IPA, named after the sneaky spotted snake that started it all. At this weekend's celebration, indulge in all-you-can drink Lost Python ales and Peabody Heights brews while enjoying local food, live music, and real-life animal encounters with serpents from Eco Adventures. Proceeds will benefit the Waterfront Partnership and Healthy Harbor Initiative, so raise a glass to friendship, beer, and clean waters. 
 SEE
Baltimore Convention Center, 1 W. Pratt St. Fri. 1-7 p.m., Sat. 10 a.m.-7 p.m., Sun. 10 a.m.-5 p.m. $25-1,000. 410-526-7410.
This weekend, the streets of Baltimore will transform into a cartoon lover's paradise as the 18th Baltimore ComicCon takes over the convention center. Come dressed to impress and let your geek flag fly as the three-day event features a costume contest, comic books for perusal or purchase, and the opportunity to meet famous superheroes, like O.G. Wonder Woman Lynda Carter. You might even get an autograph from Maryland cartoonist Frank Miller, of late-era Batman comics, Daredevil, Sin City, and 300 fame, who will also be in attendance.
 HEAR
Tectonic Space, 2000 Greenmount Ave. 8:30-10 a.m. Free. 931-305-0883. 
With all the hustle and bustle we experience as weekday warriors, finding the time to slow down and be mindful of others can be a trying task. This Friday, start the weekend off on the right note with the monthly CreativeMornings breakfast talks. Amidst the street art and graffiti-inspired exhibit at the new Tectonic Space in Barclay, the September talk tackles the topic of compassion, featuring with Baltimore-based musicians Joy Postell and Al Rogers Jr. Postell, a bold unabashed neo-soul singer and one of our 2017 Best of Baltimore winners, and Rogers, a funky, forward-thinking hip-hop artist, will discuss social awareness and the importance of radiating compassion out into the world. Hopefully next thing you know, you'll be planting seeds of kindness everywhere you go. 
 DO
Inner Harbor. 11 a.m.-7 p.m. Free.  
Baltimore may no longer be "the city that reads," but during the Baltimore Book Festival, it sure could've fooled us. For three days, the Inner Harbor becomes a bookworm's dream, filled with book sales of all genres, author signings, poetry readings, panel discussions, and much more. For the 22nd year, grab some paperbacks and be sure to sit in on conversations with renowned writers like TED Talk celeb of We Should All Be Feminists fame Chimamanda Ngozi Adichie, former Sun sportswriter John Eisenberg, and National Book Award winner Alice McDermott. While you're there, be sure to enjoy a Dogfish Head happy hour with brewmaster Sam Calagione, a meet-and-greet with a Guerrilla Girl, and a chance to ask rock-star-matriarch-turned-author Virginia Grohl your burning Foo Fighters questions. Yes, that's Dave's mom.