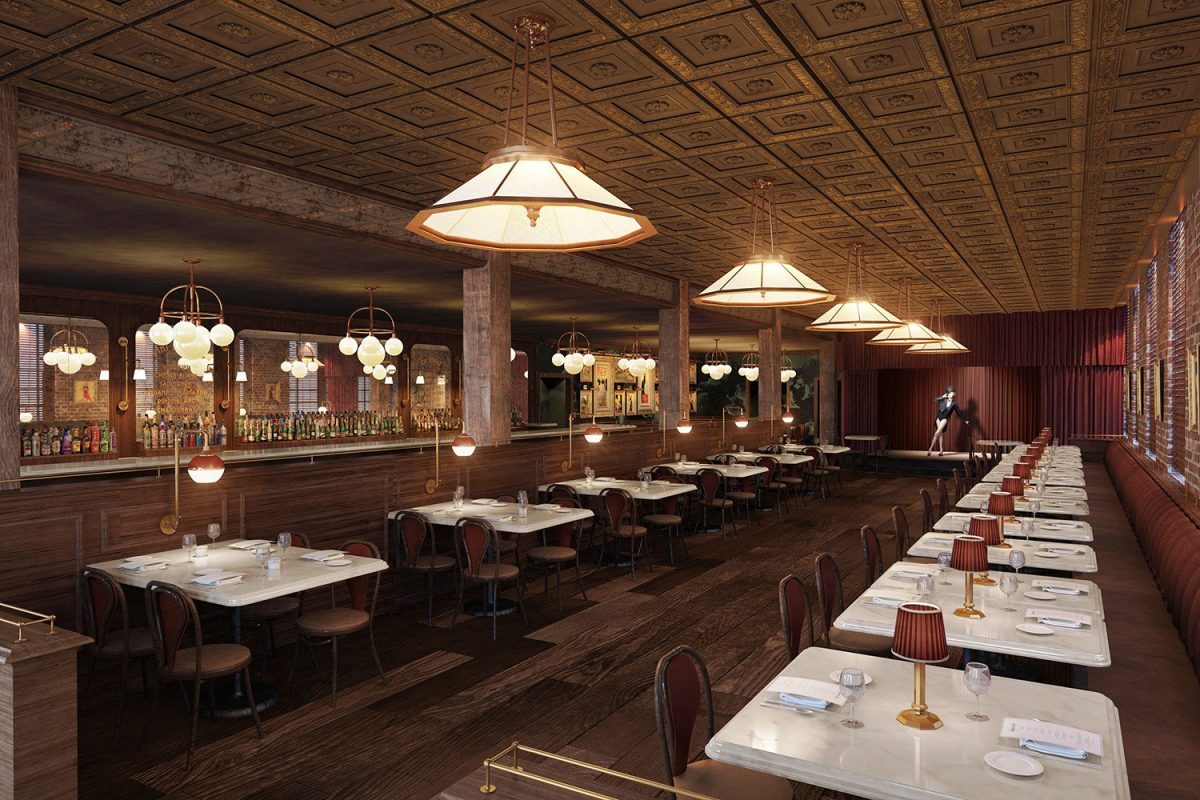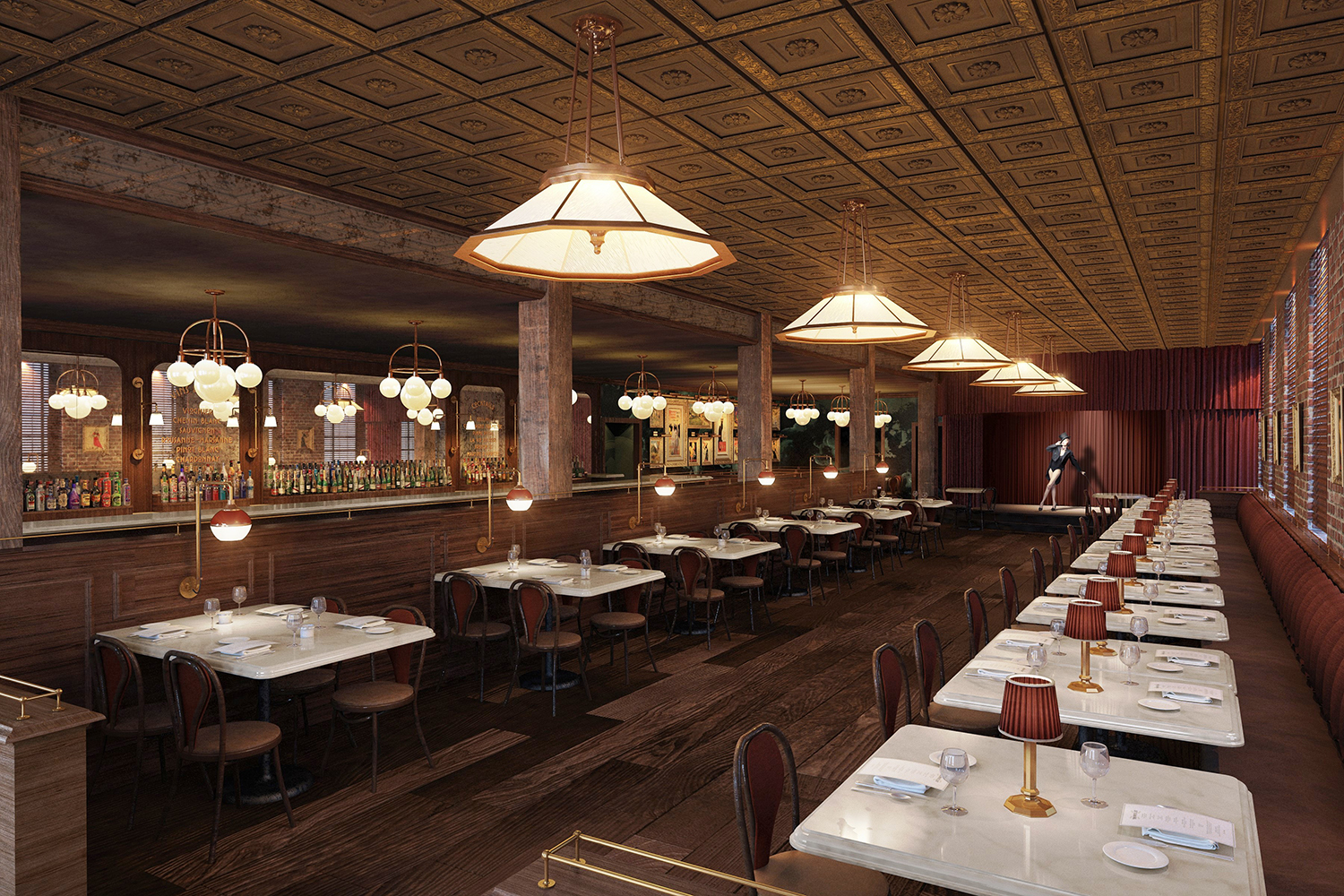 Atlas Restaurant Group
Since first expanding to the historic Bagby Furniture Company building on Fleet Street in 2017, Atlas Restaurant Group has debuted Italian chophouse Tagliata, old-school pizza shop Italian Disco, and dimly lit speakeasy The Elk Room on the property.
Come winter, the back of the courtyard that all three concepts share will house an illuminated marquee welcoming guests to Monarque—the group's latest concept that takes inspiration from a classic French brasserie and dinner theater.
The cuisine (we can only expect that the menu will emphasize French classics and an impressive wine and cheese selection) is one of the few that Atlas has yet to conquer, as it also operates worldly spots including Greek-inspired Ouzo Bay, Japanese steakhouse Azumi, Maryland crabhouse The Choptank, and yet-to-open Latin American restaurant Maximon.
Atlas CEO and founder Alex Smith says that, with the addition of Monarque, his team has transformed the Bagby building into the company's own entertainment district.
"One of Atlas' three pilars includes providing guests with not only a fantastic meal, but also an entertainment aspect that contributes to an unforgettable night," Smith said in a press release. "Monarque gives us the opportunity to showcase some of Baltimore's performers, poets, actors, and actresses in a beautiful fine-dining setting."
Among the many interior features of the 135-seat space will be a stage for nightly live entertainment, which will showcase local comedians, jazz bands, and small theater performances. Designed by Baltimore's own Patrick Sutton, the main dining room and bar will also boast touches like dark leather banquettes, tin ceilings, gold and brass accents, and burgundy velvet curtains.
Monarque is named after the monarch butterfly that symbolizes transformation and new opportunity—a concept which Smith himself is very familiar with.
"With each concept, we are giving something back to the city," Smith told us in our profile of him earlier this year. "We are trying to bring unique experiences to town. In our own small way, we are making a difference, and that's why we keep going. Part of the drug-like effect for me is seeing people walk onto the properties and say, 'Wow, look at this. Can you believe we have this in Baltimore?'"