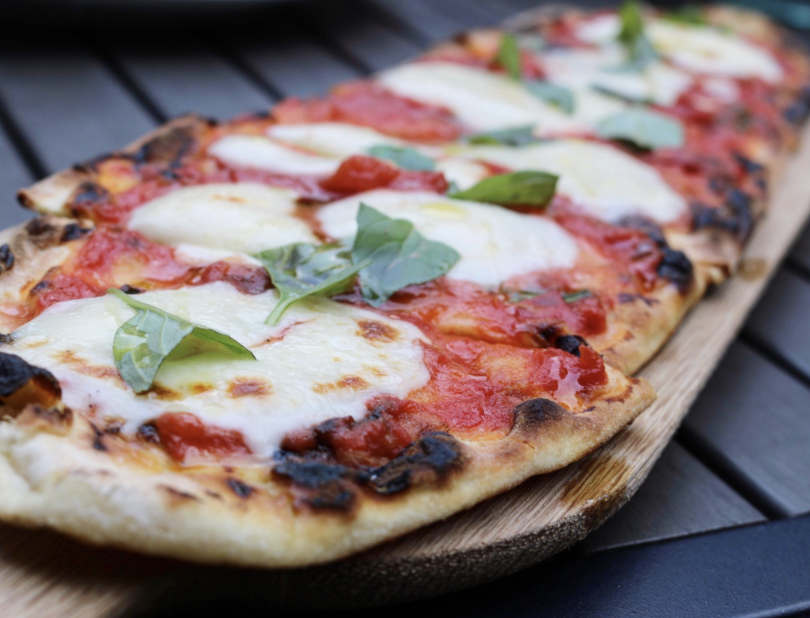 Courtesy of Tagliata
Harbor East diners were crust-fallen (pun intended) when Bagby Pizza Co. served its last slice last week. But, happily for patrons, the oven hasn't had time to cool before the announcement of a new pizza concept.
Atlas Restaurant Group has announced that it will be taking over the former Bagby space with a pizzeria called Italian Disco. The new restaurant, Atlas's ninth in the neighborhood, is expected to undergo renovations and open in the spring of 2018.
As the name implies, Italian Disco will have an '80s-theme (think Madonna to Mellencamp). In addition to serving New York-style pies, it will boast a Wurlitzer jukebox stocked with a music catalogue from the decade. The 75-seat space will offer quick-serve lunch options, dinner service, and a late-night menu until 2 a.m. The spot will also have an elevated DJ booth and a full bar featuring 50 draft beers.
"We want this concept to be a fun, casual spot for the neighborhood to enjoy good food and drinks," says Atlas owner Alex Smith.
Executive chef Julian Marucci of Atlas's neighboring Tagliata and The Elk Room will be at the helm of the wood-stone oven. In addition to pizza, Marucci will serve classic Italian appetizers, sandwiches, and entrees.
"Our menu will be very approachable and hit a price point option that does not currently exist in Harbor East," Marucci says. "Nothing on the menu will be higher than $25."
Although there's a changing of the guard, the space has already been blessed by family. Smith's cousin, Blake Smith, previously operated Bagby in the space for 10 years.
Blake, who confirmed Bagby's closure to us last month, wishes his cousin well.
"Bagby was a great concept and certainly a fun 10 years, but onto other things," Blake says. "I think you will like what Alex does in there."