Baltimore's Yummiest Ice Cream Shops
Our delectable tour of the best spots to get some cold comfort.
In the Baltimore area, independent ice cream shops flourish everywhere from Downtown to Reisterstown—and we've come a long way since basic chocolate, vanilla, and strawberry were our only options. These days, innovative flavors abound, from French poached pear at Cajou Creamery to red velvet cake at The Cow.
But our ice cream scene wouldn't be what it is without Baltimore milkman Jacob Fussell, who often had a surplus of cream and decided to freeze his unsold product. In 1851, he opened America's first commercial ice cream factory in Seven Valleys, PA, and, lucky for us, brought ice cream as we know it to the masses. No matter your preference—waffle or cake cone, rainbow or chocolate sprinkles, malted milk balls or crushed Utz chips—there's something about this sweet treat that spikes serotonin.
"Ice cream puts you in a good mood," says Kim Maloni, co-owner of Bmore Licks, which operates locations in Patterson Park and Federal Hill. "It's something people often use to celebrate."
To ring in the dog days of summer, we visited a few of our favorite ice cream shops in town to help you get your fix.
HAMPDEN
After four years of selling his namesake gift boxes full of Charm City goodies—and curating a collection of other local items and apparel at his Maryland flag-painted storefront on the Avenue in Hampden—Baltimore in a Box founder Ross Nochumowitz says transitioning to frozen sweets seemed like "a natural fit."
Inspired by homegrown treats like Goetze's Caramel Creams and Berger cookies—which frequently appear in his boxes—last year, Nochumowitz launched a walk-up window on the other side of the Avenue to sell batches of Baltimore-themed flavors. True to the brand, the scoops are served in Chinese takeout-style boxes.
"Summer in Charm City is our top seller," he says. "It's like an egg custard snowball with marshmallows swirled in. Some people don't expect that, but it works well in terms of texture and taste."
Other favorite flavors—also available at area food markets like Geresbeck's and Graul's—include Cal's Streak (an orange creamsicle ode to Cal Ripken Jr. with chocolate chips) and the I'm So Crabby, which blends Utz crab chips into a vanilla base.
"Ice cream is still so new to us," says Nochumowitz, who hopes that his scoop venture draws in some new faces this summer. "A lot of people still don't know we're out there, but we're here to stay."
PATTERSON PARK AND FEDERAL HILL
Sun drenches the corner outside Bmore Licks in Patterson Park, where customers (and their dogs) mull over chalk-scribbled flavors of hard and soft ice cream.
Married couple Kim and Barbara Maloni, whose family owns two ice cream shops in New England, had been pining for more dessert options near their Patterson Park home, so they decided to open their own along Eastern Avenue in 2017.
Three years, a second location in Federal Hill, and scores of flavors later—there are 100 soft-serve flavors, as well as over 30 flavors of hard ice cream—they're still finding excuses to "keep eating ice cream," says Kim.
Sure, you could get a classic vanilla or chocolate in a cone or cup. But Bmore Licks is a great spot to get adventurous, with signature flavors such as the blue Cookie Monster, Zeke's Coffee Toffee, strawberry Oreo, and orange creamsicle O's and Bros with brownie chunks.
So, what's the owners' secret to concocting their quirky best sellers?
"So much of it is just about experimenting," Kim says. Naturally, the couple's 5-year-old son, Rhett, and 2-year-old daughter, Blake, like to assist. "Rhett has a good sense of flavor," Kim adds. "He's like a little ice cream connoisseur in his own right."
Above all, the family sees the dairy dessert as a vehicle for serving their community. "Ice cream is just such a fun product," Kim says. "But to meet so many people, form connections, and have a place that brings people together has been a great experience. We've gotten so much from it."
DOWNTOWN
Decorated with woven lamps, cascading potted plants, and Buddha statues, this bright-yellow-painted Howard Street storefront—inspired by the owners' travels "all over the world"—offers tranquil respite from the midday heat. Once inside, you'll notice the silver vats of ice cream, some of which are covered with pistachio bits or drizzled with thick syrup.
Cajou is the DMV's first Black-owned plant-based creamery. Soon, it wants to function as a worker-owned cooperative, where co-founder Nicole Foster plans to hire formerly incarcerated citizens.
"I suppose the business started with my mothering," Foster says. When she and partner Dwight Campbell (he's from Jamaica; her family is from Guyana) first realized that their two young children, Niko and Nathaniel, were lactose intolerant, they searched the market for dairy-free ice cream replacements, to no avail.
"Everything we found was weird and chunky or had crazy ingredients," says Foster, formerly a criminal defense attorney. After earning a raw vegan chef certification, the concerned mom started crafting her own plant milks. She came up with a cashew ice cream blend so similar to dairy that it didn't need an artificial thickener. "Our friends and family were demanding it," says Foster. "They'd say, 'You don't have to come. Just bring the ice cream!'"
Today, that same product, which sits on the shelves at area Whole Foods, Eddie's of Roland Park, and Graul's, comes in global flavors such as mango lassi, Mexican cacao, and Caribbean-inspired flavors such as passion fruit and tamarind.
"We still make everything by hand, from scratch," Foster says. "Our customers can taste that."
MULTIPLE LOCATIONS INCLUDING HAMPDEN AND FEDERAL HILL
Nine years ago, a former corner pharmacy on The Avenue in Hampden transformed into a frosty dream come true. Today, The Charmery's flagship—adorned with retro pinstripes and a giant metal scoop above the door—has evolved into an ice cream empire, with five area locations scattered from Columbia to Towson.
Run by husband-and-wife duo David and Laura Alima, the shop has become known for its "always" flavors that often feature nods to Baltimore (think: caramel with Old Bay and Maryland Mud). But customers also line up around the block for David's funky—and sometimes daring—limited releases, such as cantaloupe prosciutto and spicy peanut brittle made with fried garlic peanuts sourced from Hampden neighbor Heritage Kitchen.
Aside from the cutting-edge ice cream, the scoop shop's almost decade-long success lies in its staff, according to Laura.
"When we look to bring people onto our team, it's not about them being able to scoop ice cream," she says. "You can teach that. When we meet a scooper for the first time, we want to know, do they bring smiles to our faces? Those are the people that we feel are going to best represent the whole experience."
As The Charmery continues to expand (a sixth location in Chevy Chase is in the works), they hope the experience remains joyful. "The best thing is seeing little kids come with their families and babies come to us to have their first taste of ice cream," Laura says. "To be a part of people's lives like that is pretty great."
REISTERSTOWN AND WESTMINSTER
Just before the sun sets on a spring evening, the parking lot outside of this Main Street institution fills up with cars and families. Two school-aged children hurry toward the window.
"It's a cow!" the little boy exclaims. "I want to ride the cow!"
"I want to milk the cow!" the girl chimes in. She's sitting beneath the spotted statue that co-owner Mike Reiner bought 22 years ago for $2,000 when he launched the Reisterstown shop, which he initially named Dairy Fresh.
Thanks to the striking statue facing traffic on Reisterstown Road, that name didn't stick with customers for long.
"Everyone was calling us 'The Cow,'" Reiner says. "It was like a slang name for the store." By popular demand, and with a nod to Reiner's boyhood memories of eating ice cream cones at Cloverland Dairy, The Cow adopted its new moniker in 2005.
Since then, the dairy depot (with a second location in Westminster), has gained a massive following with its locally sourced custard and creamy Italian ice, which comes in 60 flavors. Clever iterations of the latter include pear, red velvet cake, rocky road, peanut butter, and mint chocolate chip.
When it comes to the custard, though, there's one resounding favorite. "It's vanilla. That's our key to making better products," Reiner says, adding that it's also the base for such creations as cake batter and black raspberry.
Thanks to The Cow's catering truck, personalized treats have made the rounds at children's birthday parties, weddings, nursing homes, hospice facilities, and funerals, too.
"We had a hearse show up once," Reiner recalls. "A dying man apparently requested that his loved ones all be taken to The Cow. A woman tried to pay, and I just said, 'Last one's on me.' The last one is always on me."
FELLS POINT
Inside the minty green South Broadway home of Pitango Gelato, store owner Noah Dan doles out small servings of bacio (gianduja gelato with chocolate chips and hazelnuts), raspberry sorbet, lemon sorbet, vanilla, and fior di latte. The latter, which translates to "flower of milk" in Italian, serves as the rich base for flavors like stracciatella.
A native of Israel, Dan, who spent childhood summers in Trieste, Italy, grew up on what he calls "honest gelato," and has seen the confection—which utilizes less fat and air during the churning process than traditional American ice cream—evolve from its simplest form to a commonly pre-made "industrial product."
In 2007, Dan opened Pitango in Fells Point, with hopes of using quality ingredients to emulate the authentic gelato of his youth.
"To keep our product stable, we have to make and sell it in a very short time, so we don't use any chemicals or coloring," says Dan, pointing to his use of local fruits (think sour cherries sourced from Pennsylvania) instead of concentrate, and single-origin chocolate by Domori, imported from Italy. It's not always easy, due to pricing and supply flow, but Dan says customers can taste the difference.
"I think Baltimore loves us now, but it took a long time for them to recognize us," he says. "People aren't just going to [spring for] gelato when they know they can find some cheaper ice cream down the street. There are other places with a line around the block, but the presence that we have now brings me lots of satisfaction."
GLEN ARM
On a 92-degree afternoon, customers at Prigel Family Creamery at Bellevale Farm in Glen Arm's Long Green Valley are hovered over picnic-style benches in the grass, enjoying drippy cups and cones. Pat Phillips of Parkville waits in line outside the farmhouse-style market.
"I like the mint chocolate chip, but today, I'm getting the cookies and cream and the caramel pretzel," Phillips says, motioning toward her husband. "He loves the black cherry."
Though Prigel is more than just an ice cream shop (it also offers sandwiches, smoked sausages, and house-made empanadas), the ice cream helped Bellevale Farm expand into the retail business, explains Mandy Castillo, who grew up on the farm and started working at the shop that her father, Bobby, launched 12 years ago. (A retail offshoot is located at Belvedere Square.)
"He would take ground coffee and sprinkle it over chocolate ice cream." That turned into Bobby's Black Mud, made with Zeke's Coffee cold brew, which is definitely a favorite, says Castillo. From there, Prigel's flavors kept evolving. Other options, which Castillo says contain no-frills ingredients and are generous in terms of butterfat (a whopping 17 percent helps to ensure each base is creamy), have ranged from bacon jam to Key lime pie.
"Honestly, we've done it all. We've even made a three-tier wedding cake out of pure ice cream. That was crazy," she says, adding that one couple had their first date and rehearsal dinner at the family farm. "We'll probably have their baby shower, too."
Castillo says that watching local families grow and change has been "a blessing" through the years.
"There are kids I served 12 years ago, who've come here their entire lives, and grow up and get jobs with us," she adds. "We get to meet their families. It's been really cool becoming part of the community and having it become a part of us."
MULTIPLE LOCATIONS INCLUDING REMINGTON AND FELLS POINT
In 2013, Detric McCoy was playing basketball when he got a call from his grandmother. She told him, "I'm coming to get you right now. I want you to meet someone important to me." This is how McCoy, who was still a teenager at the time, first connected with Sean Smeeton, the president of Sylvan Beach Cafe—a Baltimore-based ice cream company that would employ returning citizens.
Coincidentally, when Smeeton had been a basketball coach several years earlier, one of his mentees had been McCoy's father, Taharka Lee McCoy, who was murdered 20 years ago while breaking up a fight in East Baltimore.
Unbeknownst to his survivors, in 2010—eight years after the elder McCoy's death—Sylvan Beach became Taharka Brothers ice cream. Back then, it was for sale in local supermarkets—which is how McCoy's grandmother first found out about the company. "Sean and I were instantly connected," says McCoy, who now directs Taharka's marketing and sales.
The worker-owned cooperative—whose presence is felt throughout the city with a roving truck; stalls at Broadway Market, R. House, and Cross Street Market; and flavors featured on many local restaurant menus—has become known for concocting innovative scoops that contribute to its social justice mission. A share of proceeds from each pint of the blackberry crumble-infused Keep Ya Head Up (named after our own Tupac Shakur's 1993 hit), for example, supports the late rapper's mental health foundation.
Other thoughtful flavors include coffee Oreo, caramel crunch, and non-dairy golden milk. But as McCoy confirms, Taharka's honey graham, which dazzles with a thick graham cracker swirl, is a favorite.
"I like honey graham because it's simple and sweet," he says. "It's something that we've never had to change. One time, as an April Fool's joke, I went on social media and said that it was out of stock, and our customers went crazy. There were thousands of replies. But it was awesome to see how much people loved us. The people are the best part."
Happy Trails
Make a day trip out of tasting all the creameries on Maryland's iconic Ice Cream Trail.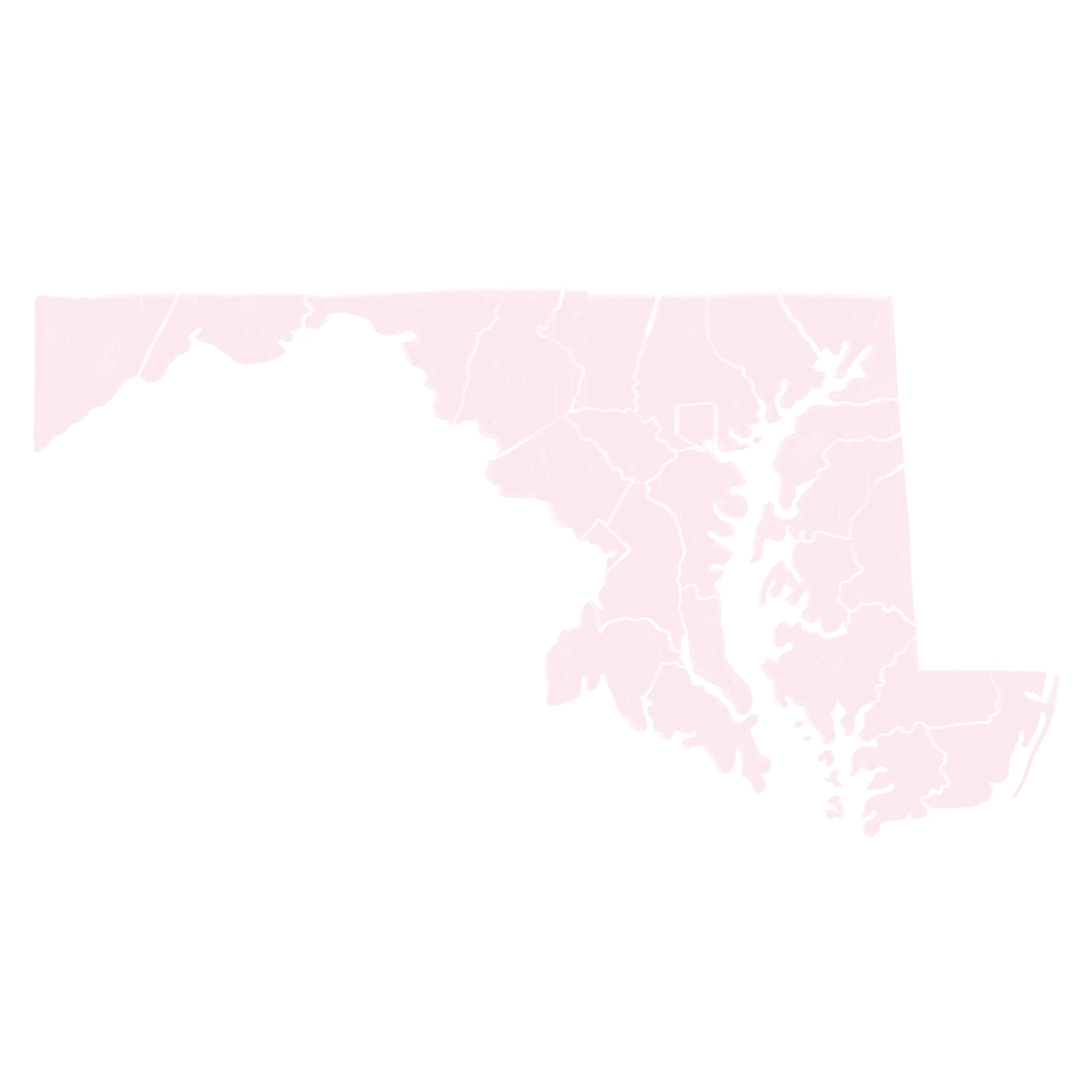 How much does the Old Line State love ice cream? Enough to go the extra mile for it.
Ten years ago, the Maryland Department of Agriculture launched the Maryland Ice Cream Trail, with dairy-driven destinations everywhere from Bel Air to Caroline County. The Maryland Ice Cream Trail drew inspiration from similar—albeit less chilly—wine trails (think Antietam Highlands, Gunpowder, and Piedmont) to help further awareness of our dairy farms and lure visitors throughout the state. Broom's Bloom Dairy and Prigel Family Creamery are two beloved stops found in our neck of the woods.
"It's great to be a part of that community and heritage of dairy [farms] in Maryland," says Mandy Castillo, who is fifth generation on her family farm. "It's a joy to see how dedicated and excited people are to be completing the whole trail." Sounds like a challenge to us!
Check out our list of spots on the trail to help you sate your sweet tooth.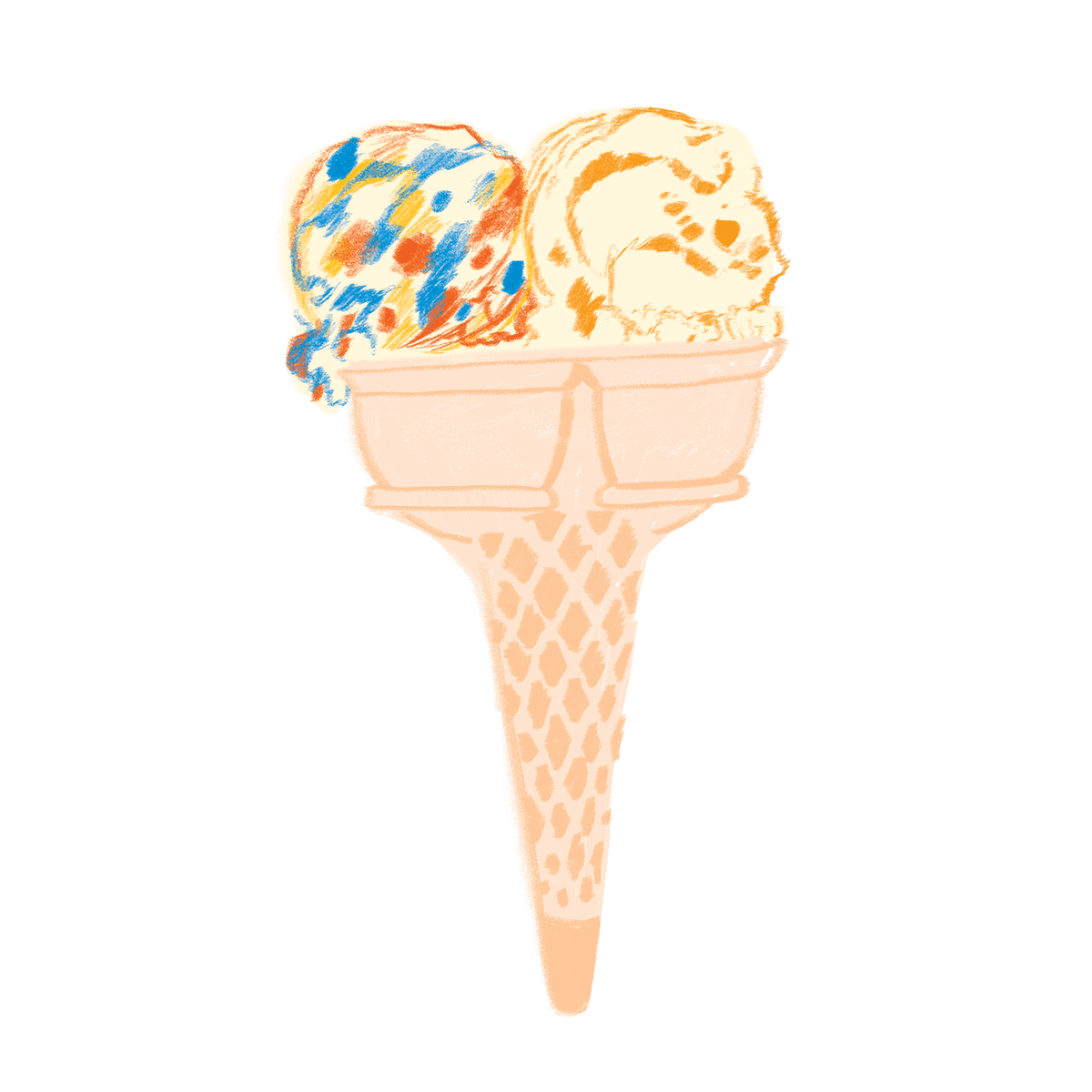 Deliteful Dairy
16230 Long Delite Ln. Williamsport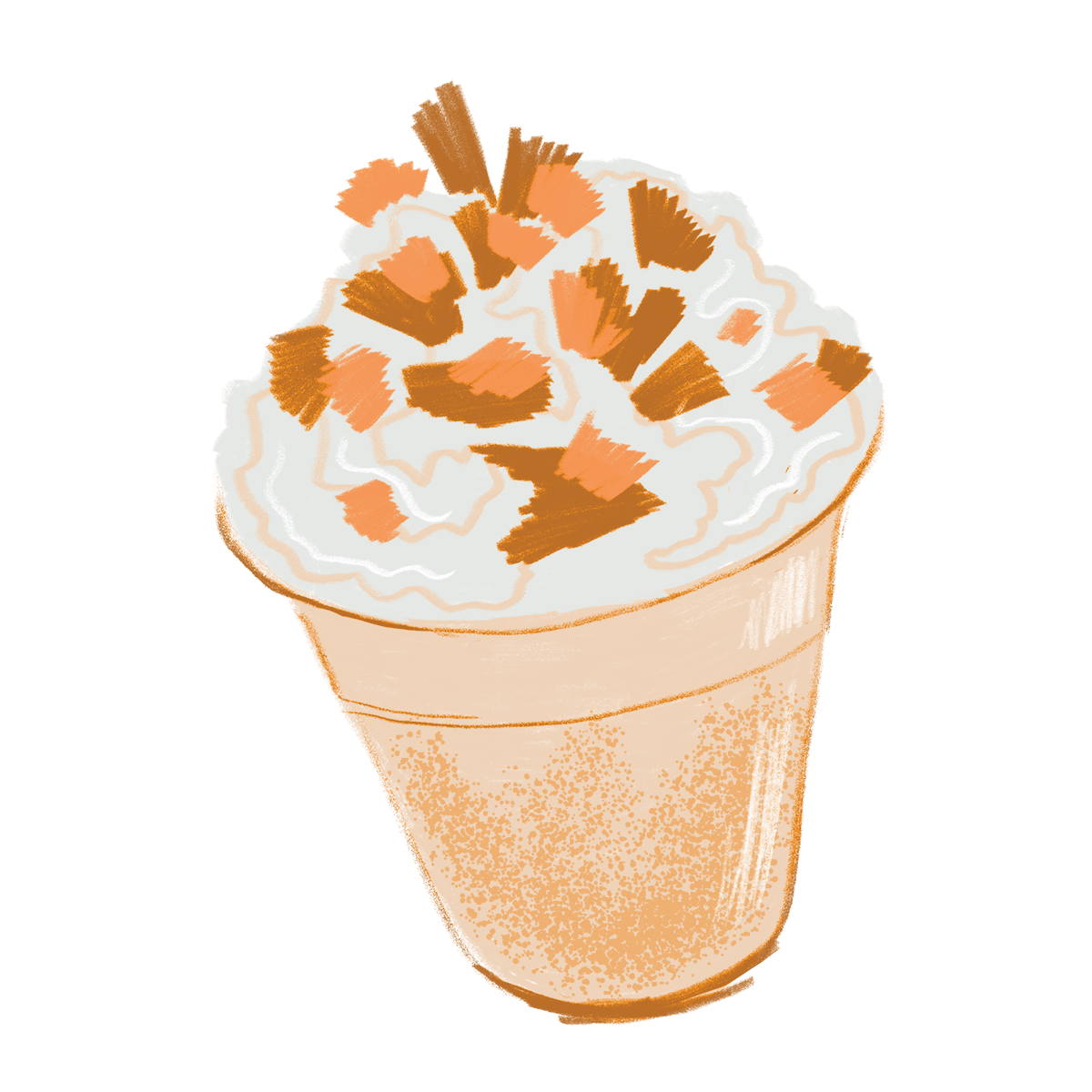 Misty Meadow Farm Creamery
14325 Misty Meadow Rd. Smithsburg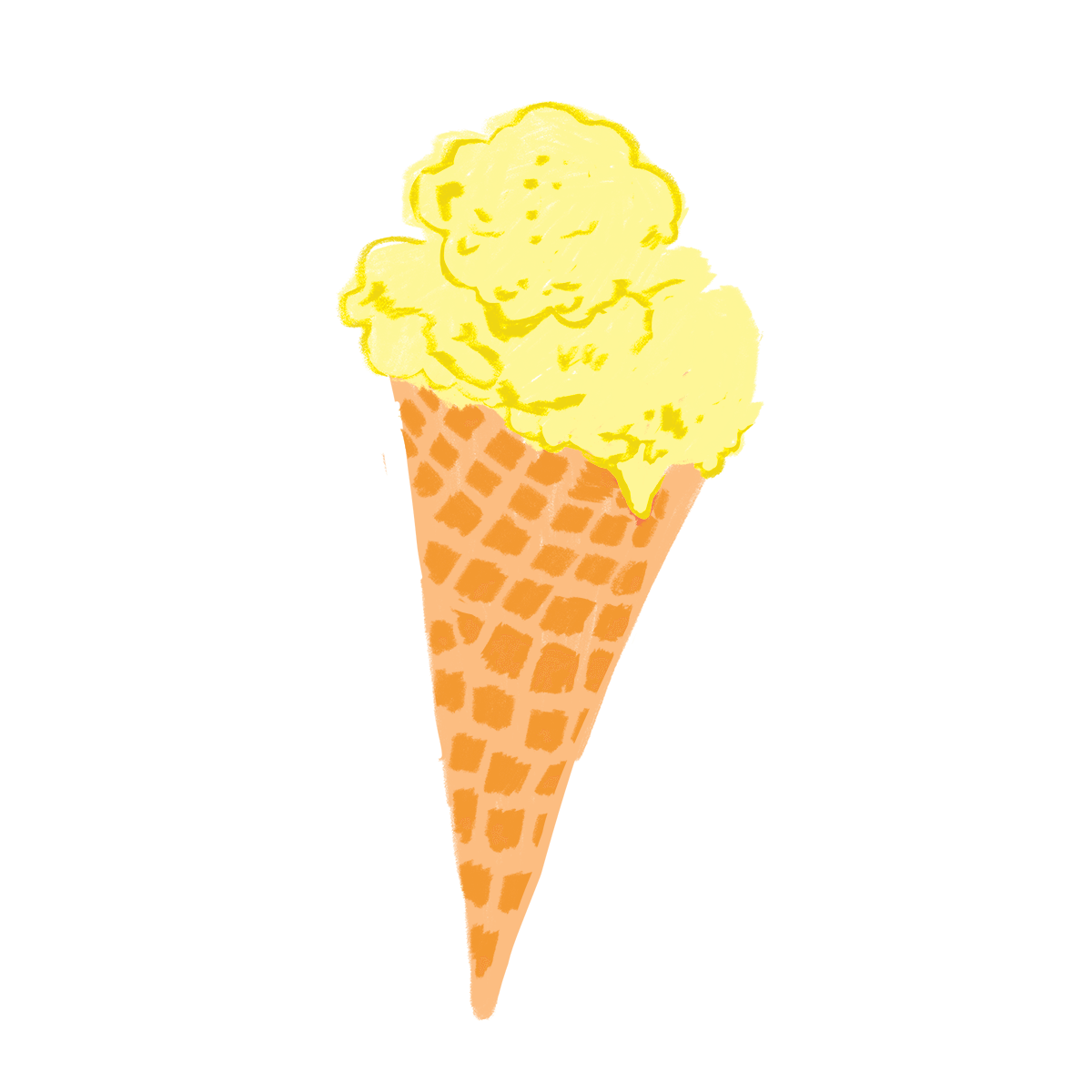 South Mountain Creamery
8305 Bolivar Rd. Middletown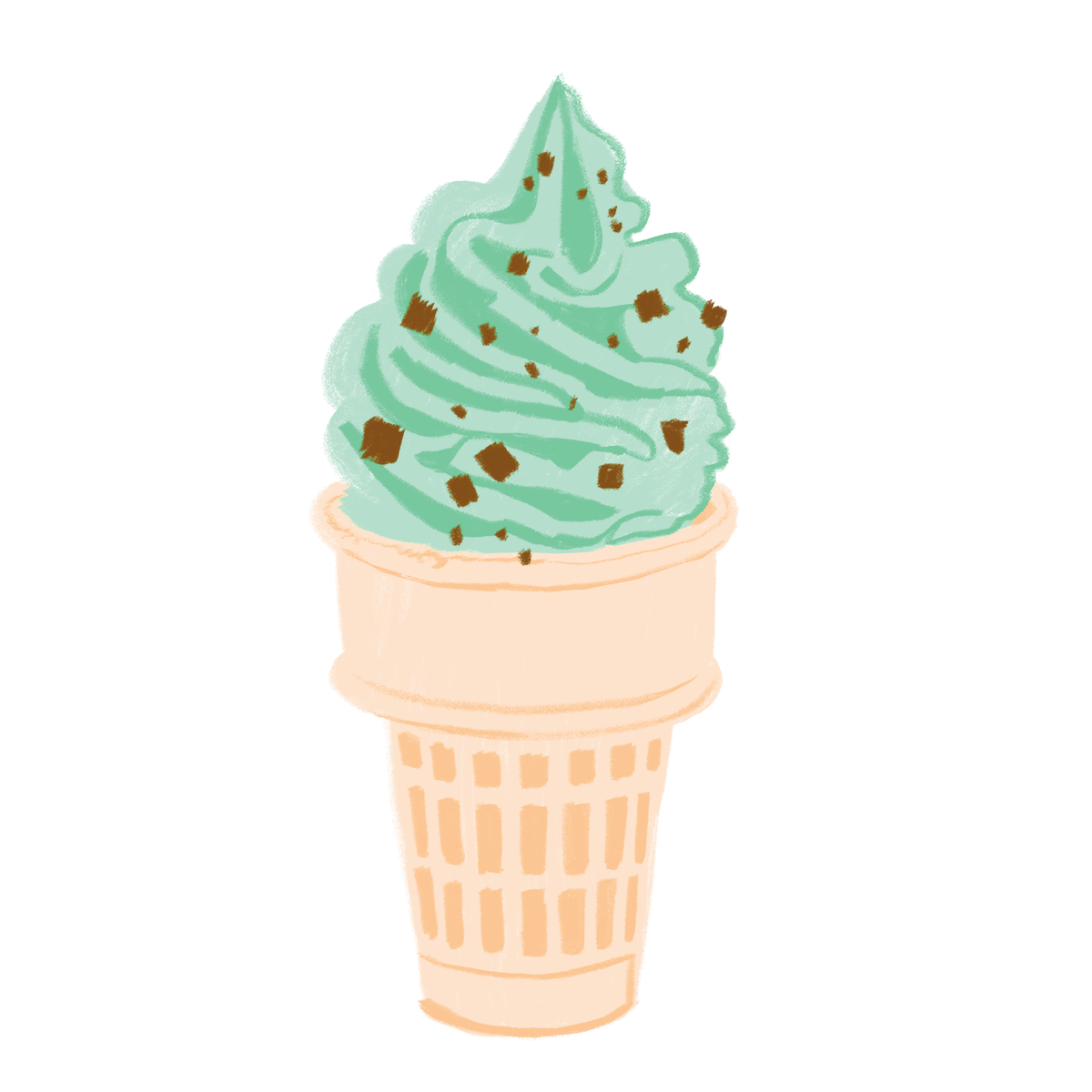 Rocky Point Creamery
4323 Tuscarora Rd. Tuscarora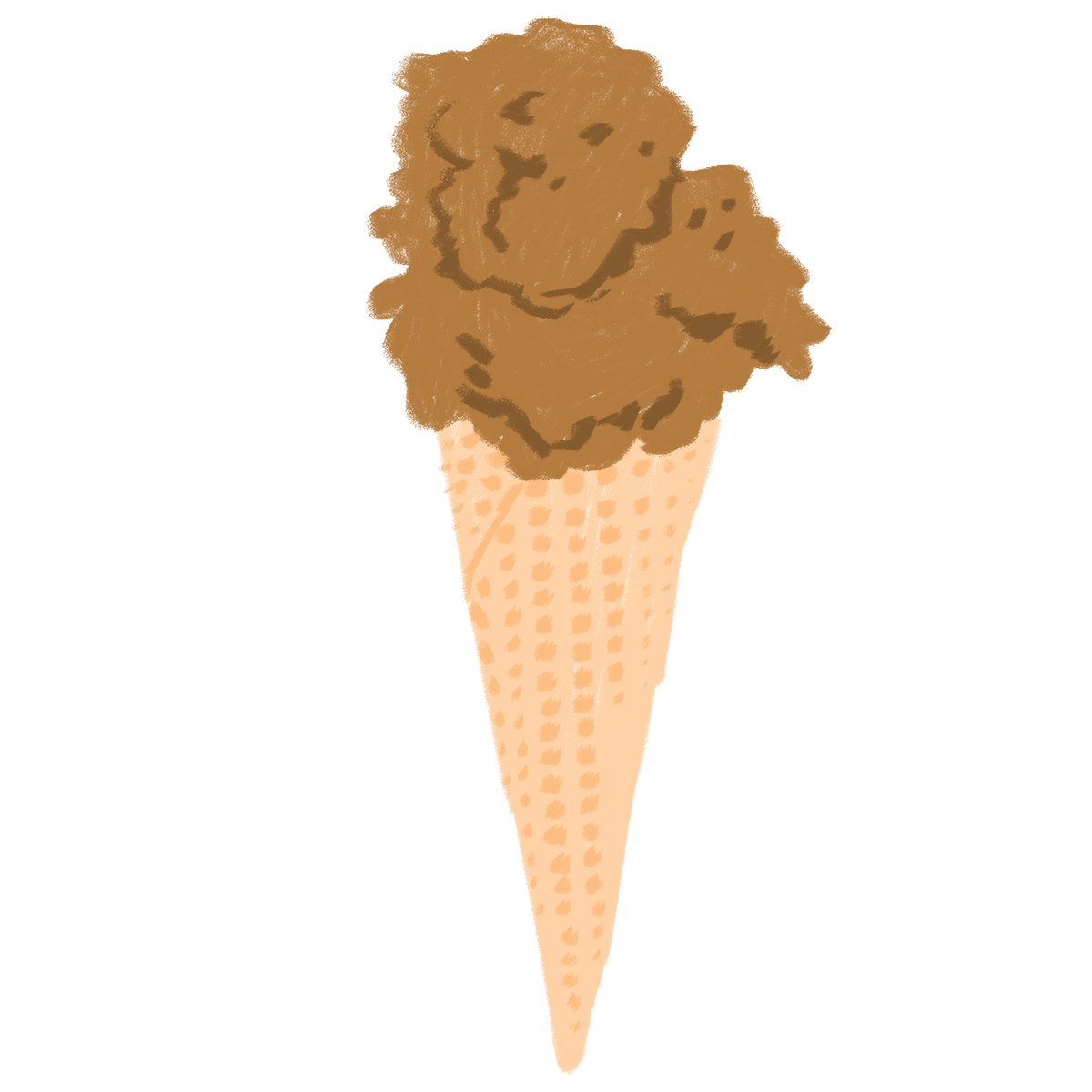 Woodbourne Creamery
at Rock Hill Orchard 28600 Ridge Rd. Mt. Airy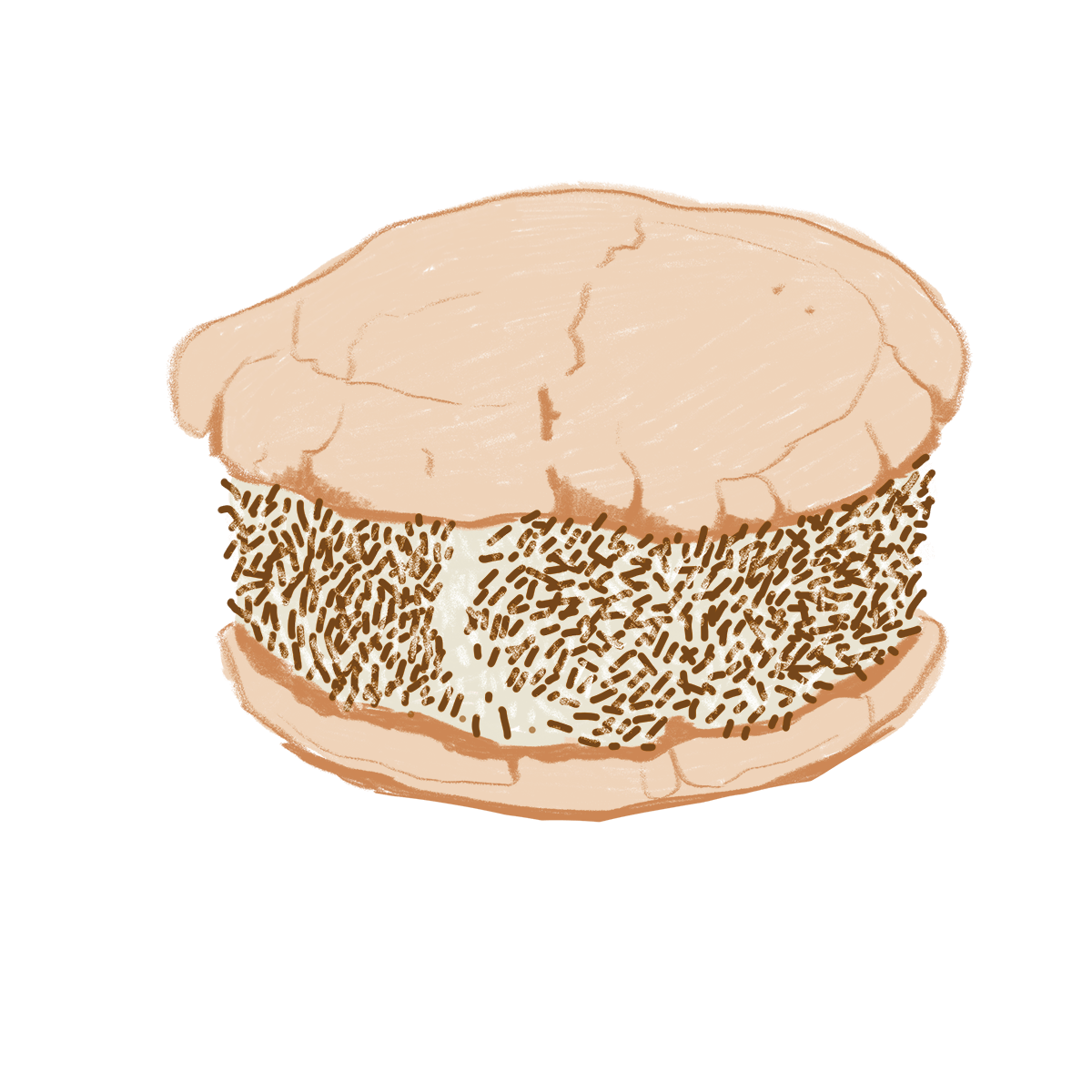 Prigel Family Creamery
4852 Long Green Rd. Glen Arm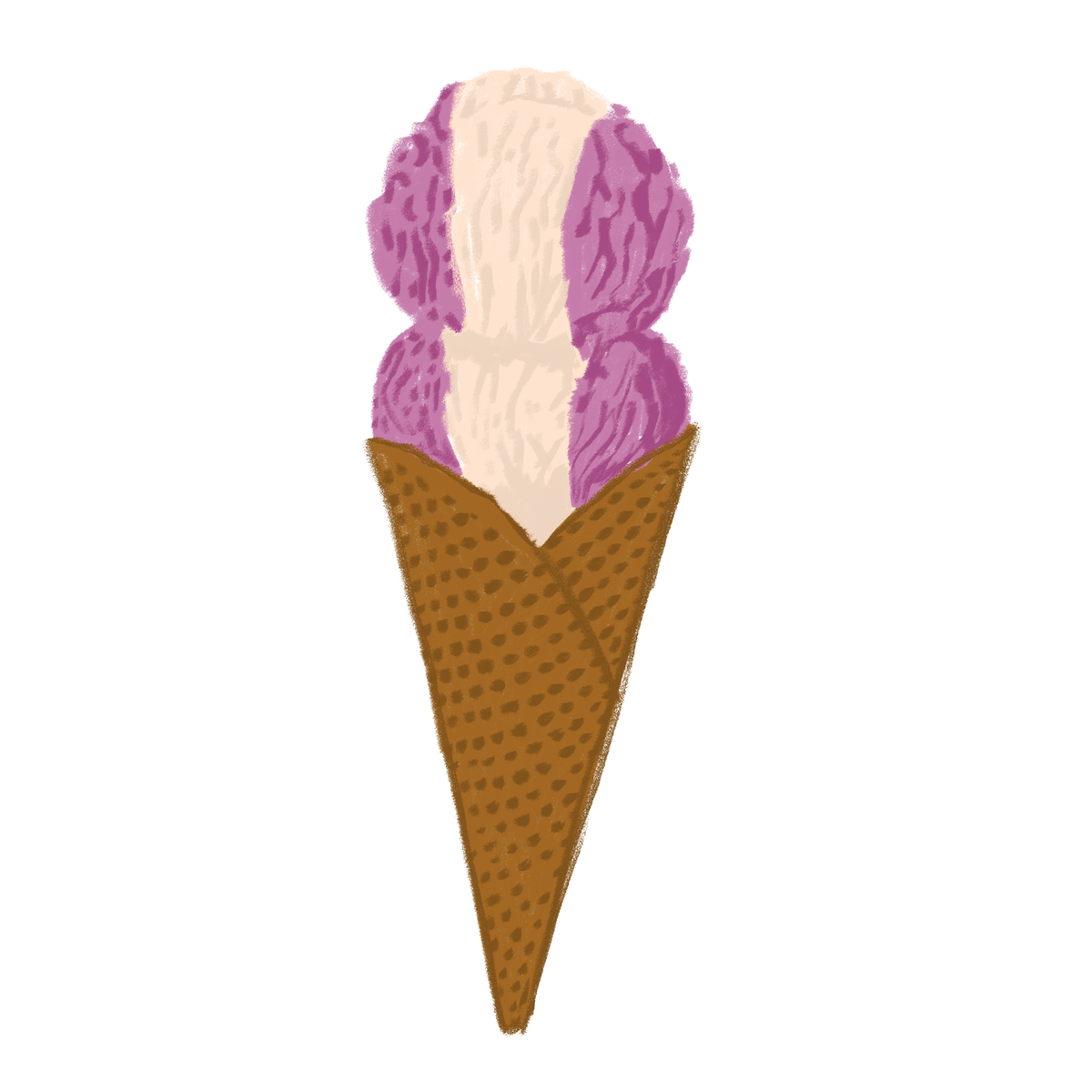 Broom's Bloom Dairy
1700 S. Fountain Green Rd. (MD 543) Bel Air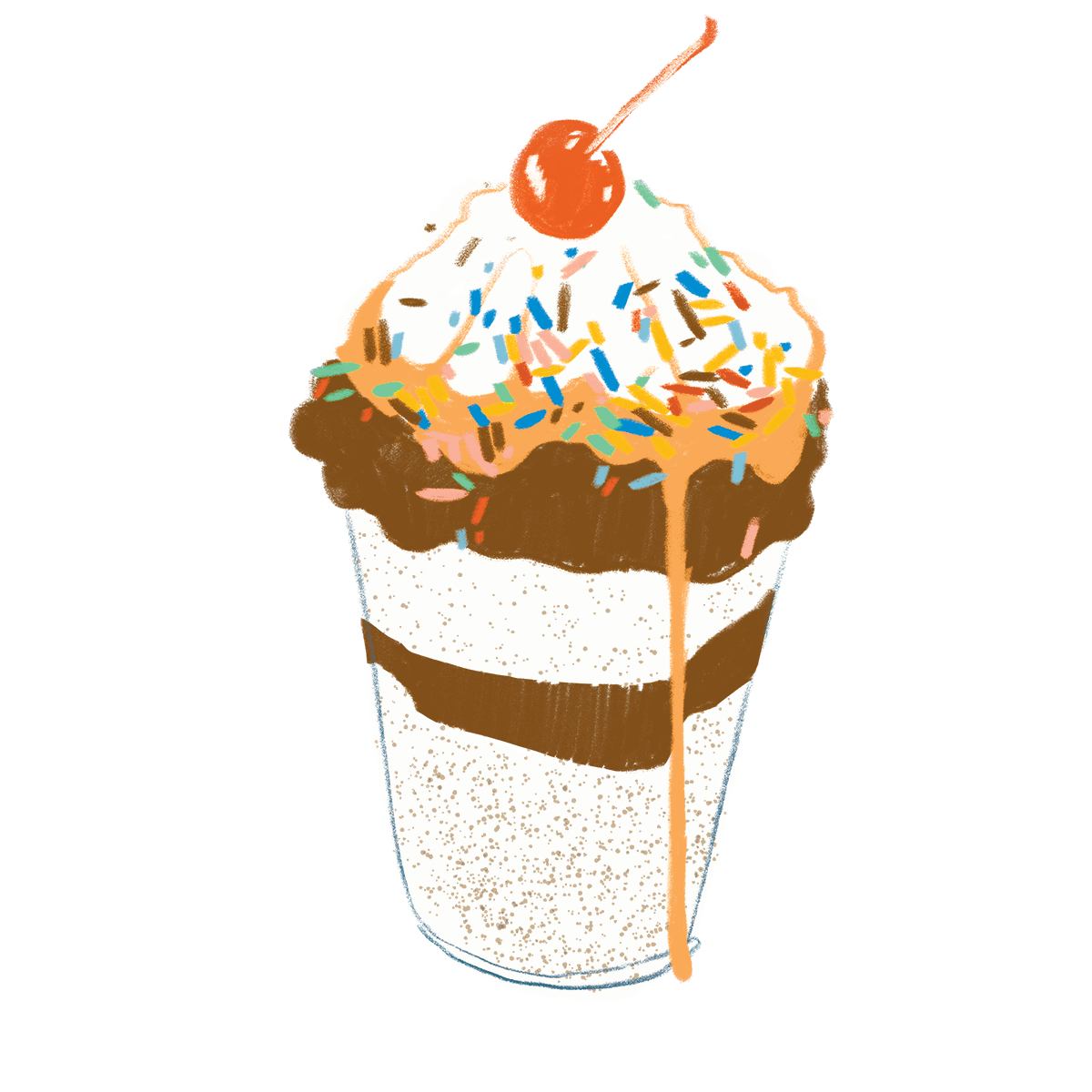 Keyes Creamery
349 Hopewell Rd. Havre de Grace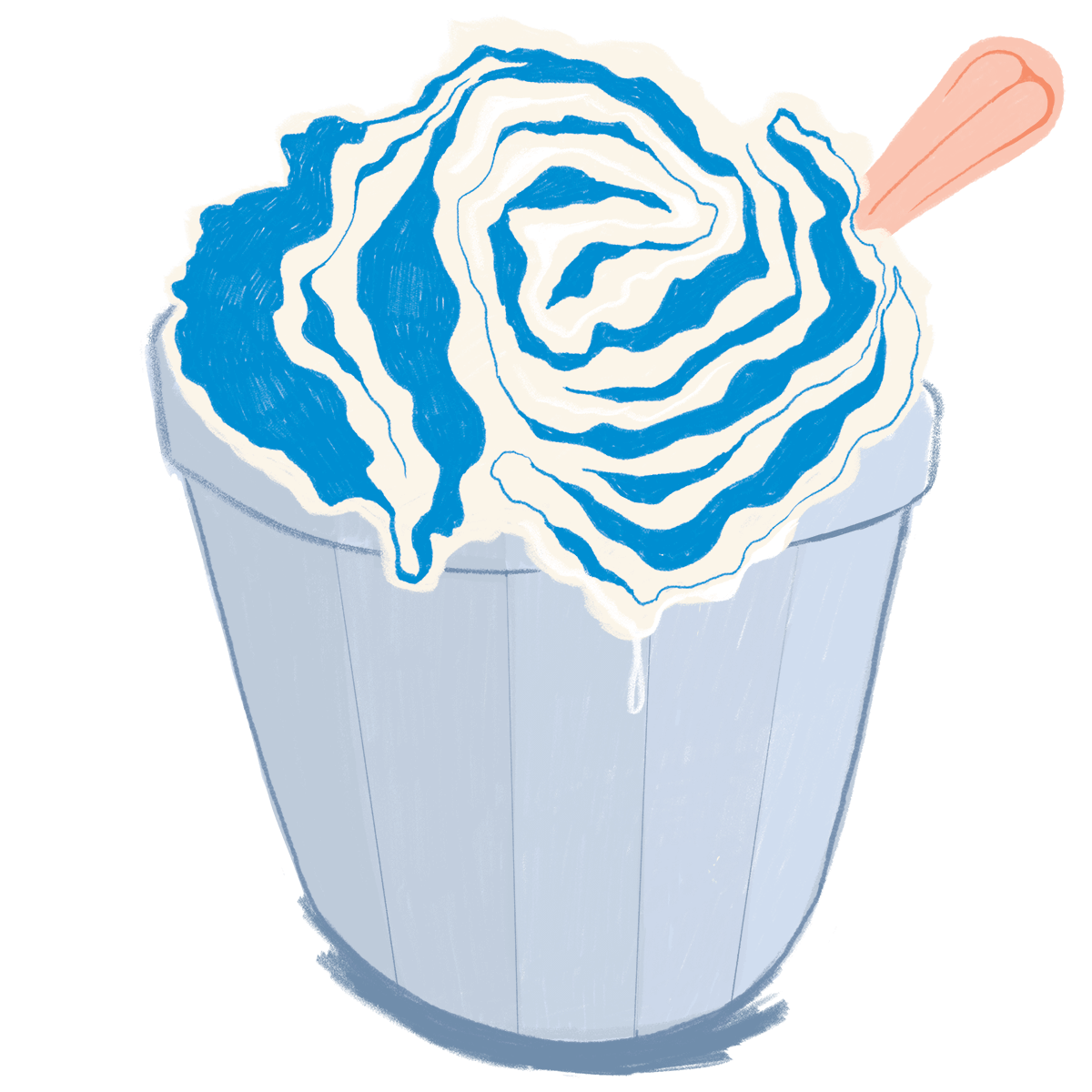 Kilby Cream
129 Strohmaier Ln. Rising Sun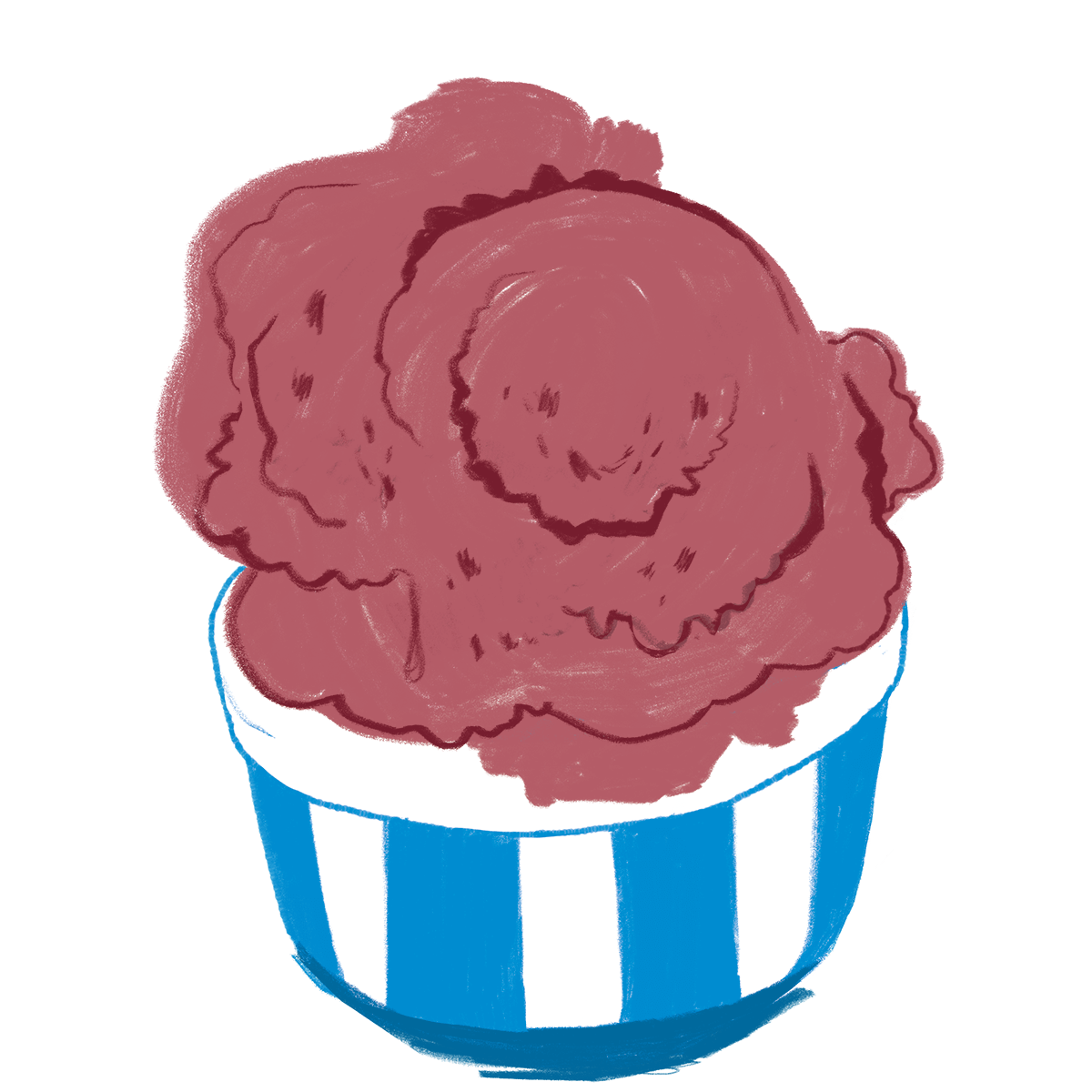 Chesapeake Bay Farms
8905 Logtown Rd. Berlin