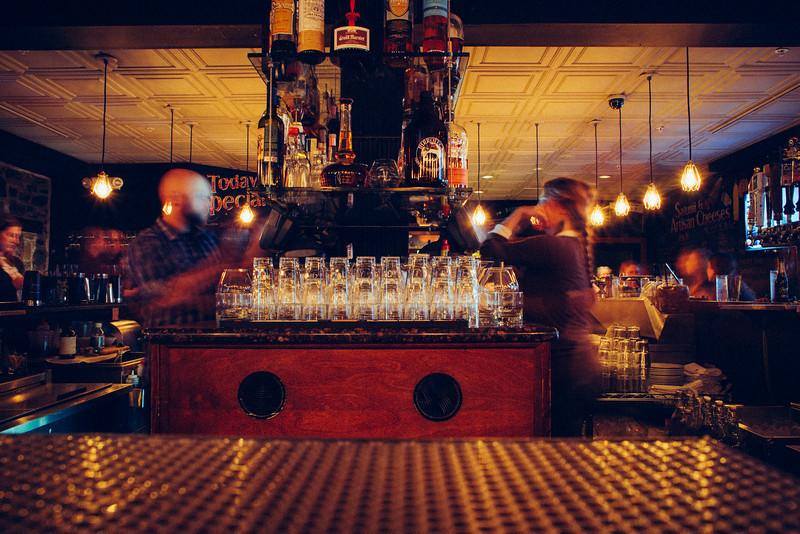 Birroteca Facebook
On Wednesday, April 9,
Birroteca will host a beer vs. wine
dinner, showcasing the beers of Union Craft Brewing and the wines represented
by Maryland-based distributor Tenth Harvest. A multi-course, family-style meal
will be served along with dessert, and each dish will be accompanied by one
beer and one wine.
"We're putting it up to each person to decide which they
like," said Birroteca's operations manager Michael Moran. "You're not getting
told to choose, you're choosing for yourself."
Two wine producers represented by Tenth Harvest—Airfield
Estates and Lone Birch—will compete in the wine category. Both wineries are
located in Washington State and are family-owned and operated. Wines being
entered in the competition include Airfield Fly Girl White Blend 2012 and Lone
Birch Pinot Gris.
Union Craft Brewing, founded in Woodberry in 2011, will be
competing with beers that include Rye Baby IPA, Snow Pants, and Balt Alt.
The beers and wines will accompany dishes like from striped
bass crudo to Berkshire Farms pork shank, with each drink specifically chosen
as accompaniments. After the courses have been eaten and the beverages have
been tasted, guests will have the opportunity to decide whether they are team hops
or team grapes.
"Hopefully, the real winners will be the people who are
dining," Moran said.
The tasting will last from 7-9 p.m., and will cost $60 per
person. Reservations can be made by calling 443-708-1934.