Paint It Black
Black is the new black in Baltimore area kitchens.
Goodbye rainbow, hello black. From charcoal-activated brownies to squid-ink stained pasta and blood sausage, inky-toned fare is the latest trend to hit area restaurants.
"The black food trend started because of earthy umami flavors that have been reintegrated into the current culinary scene," says La Cuchara executive chef/co-owner Ben Lefenfeld. "Think truffles, nori, fermented garlic, squid ink, charcoal, boudin noir [blood sausage]—all are ancient flavors representative of artisan small-batch production and preservation of different food products." Of course, the color black (or, if you want to get technical, the lack of color) also offers dramatic visual appeal. "It looks really cool in high-resolution photography," says Lefenfeld.
Here's a peek at some of the area's hottest dark-hued edibles.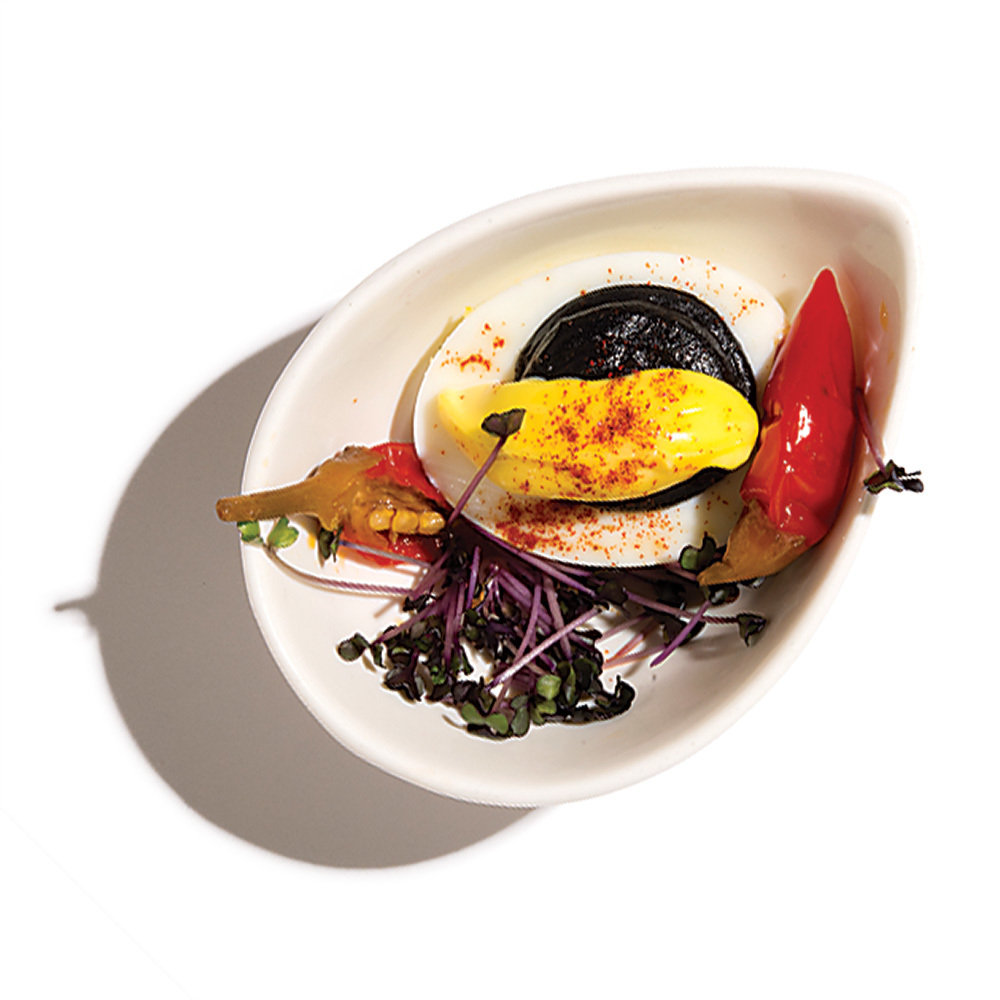 The Golden Egg | La Cuchara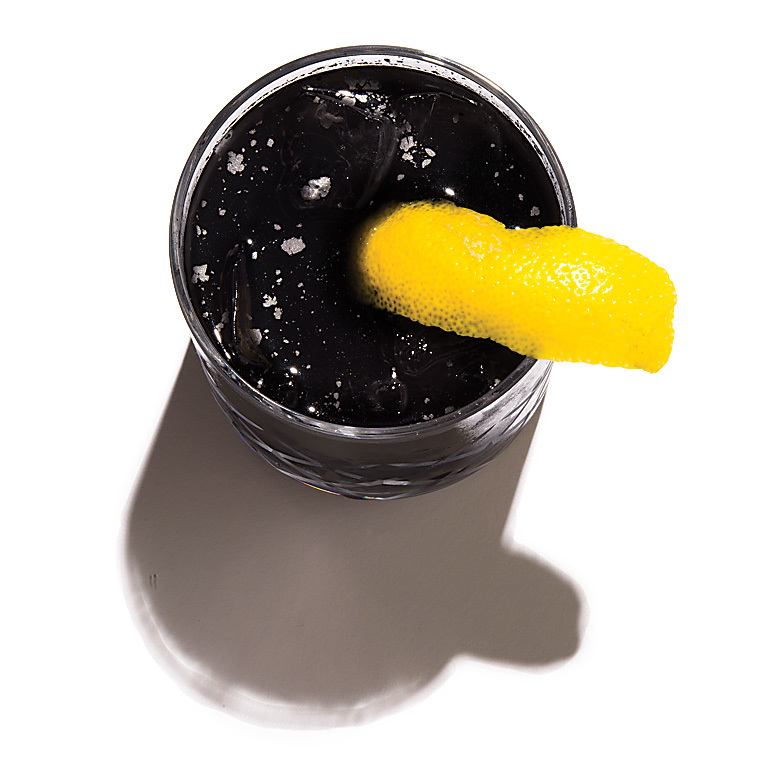 The Dark Night Cocktail | Minnow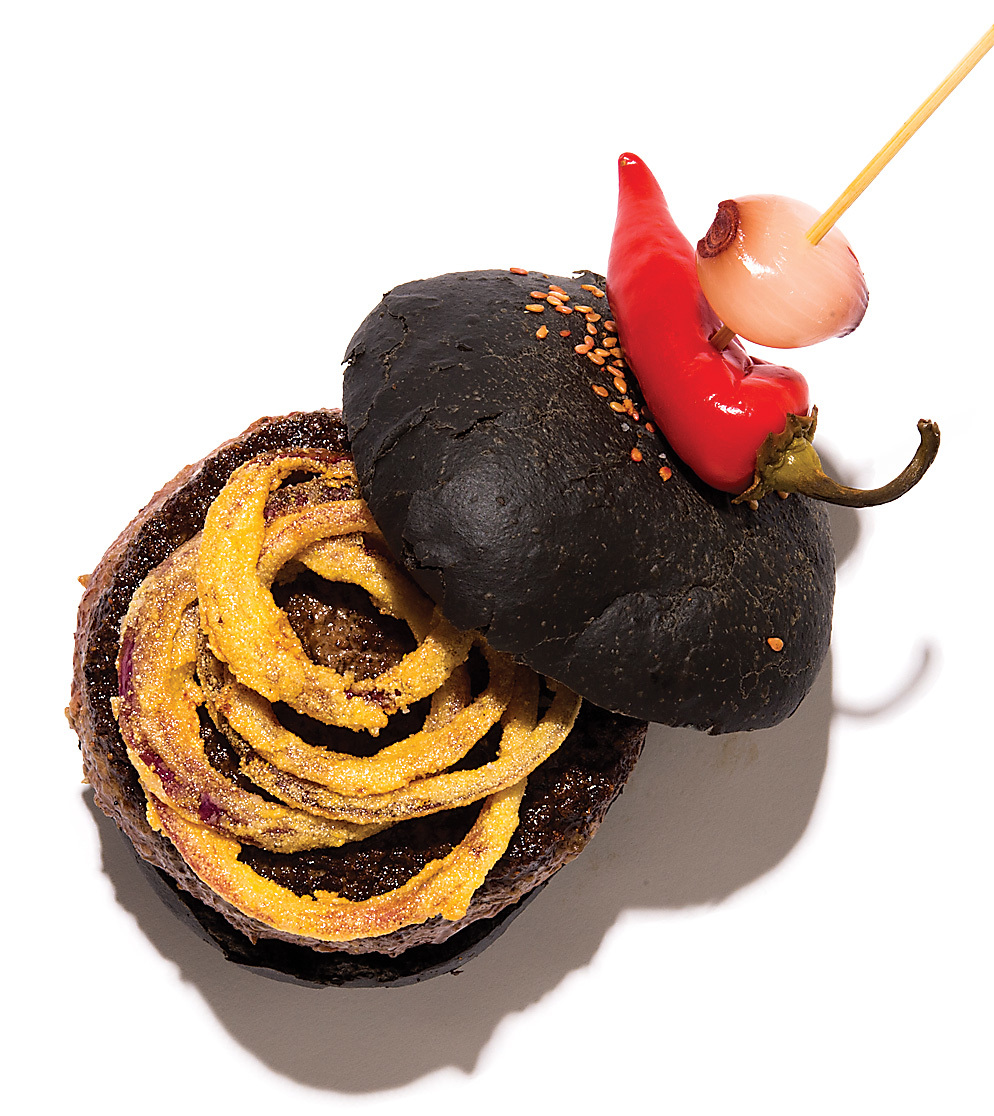 The L.D.E. Dry-Aged Burger | Minnow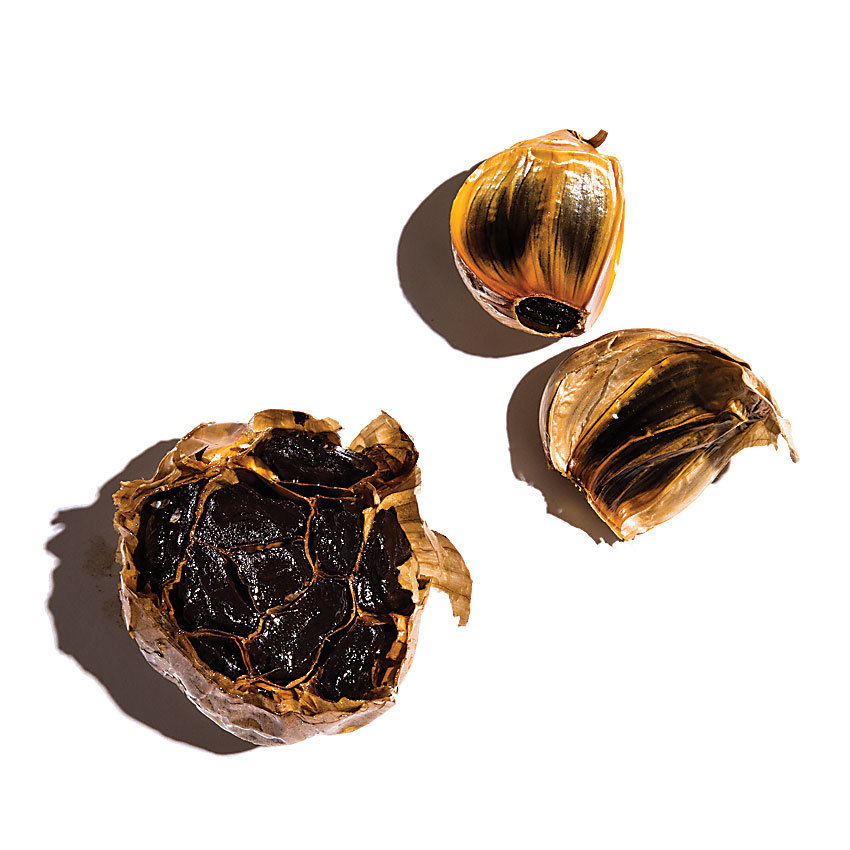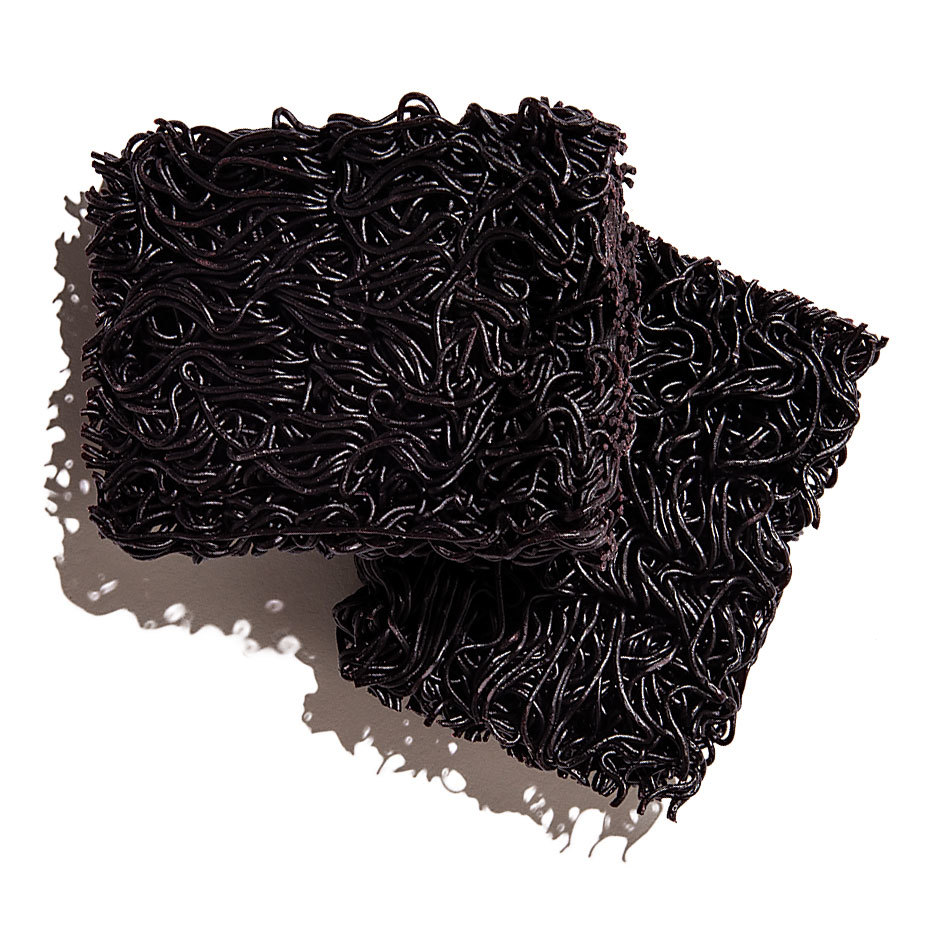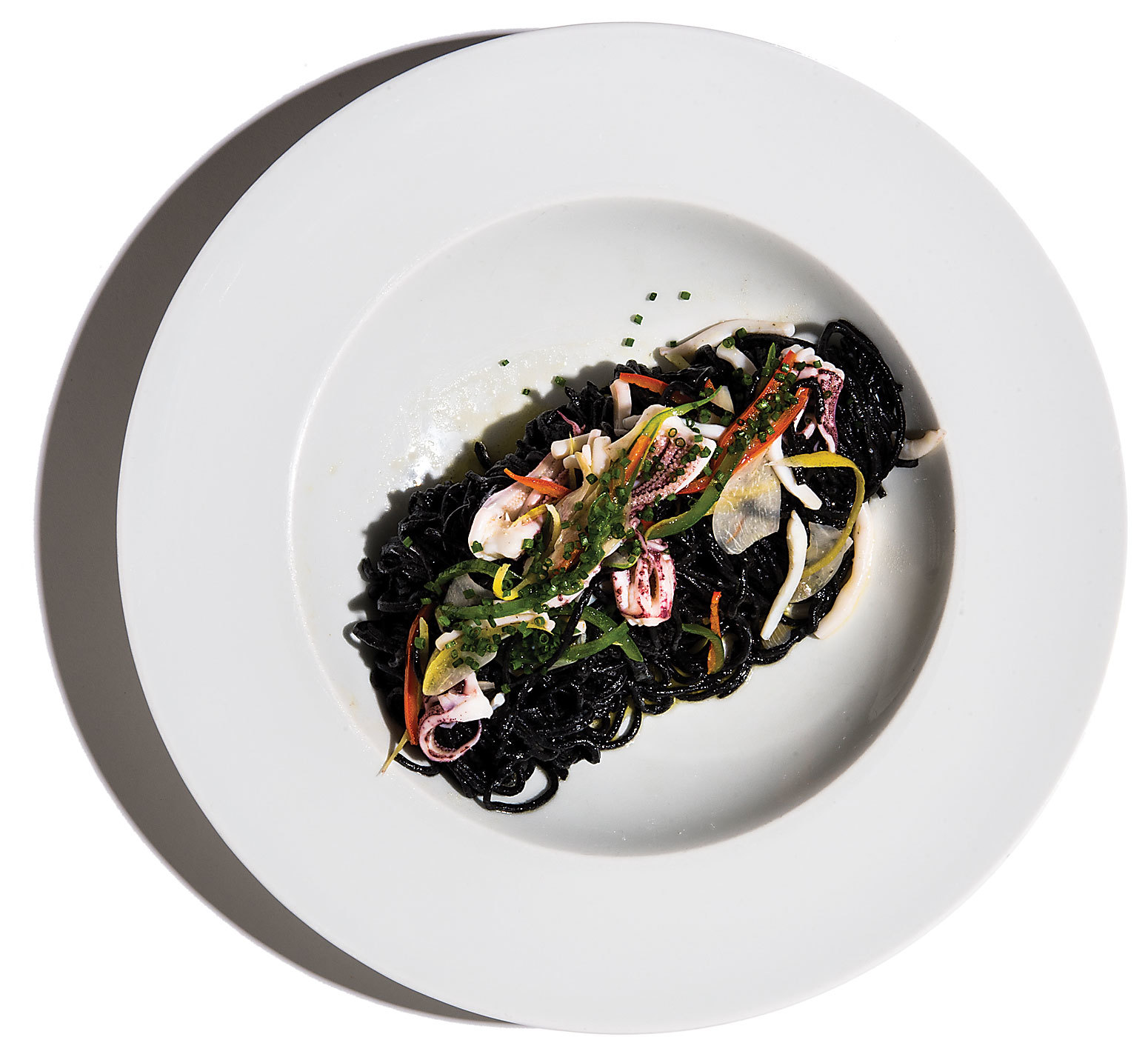 Squid Ink Spaghetti | Cinghiale