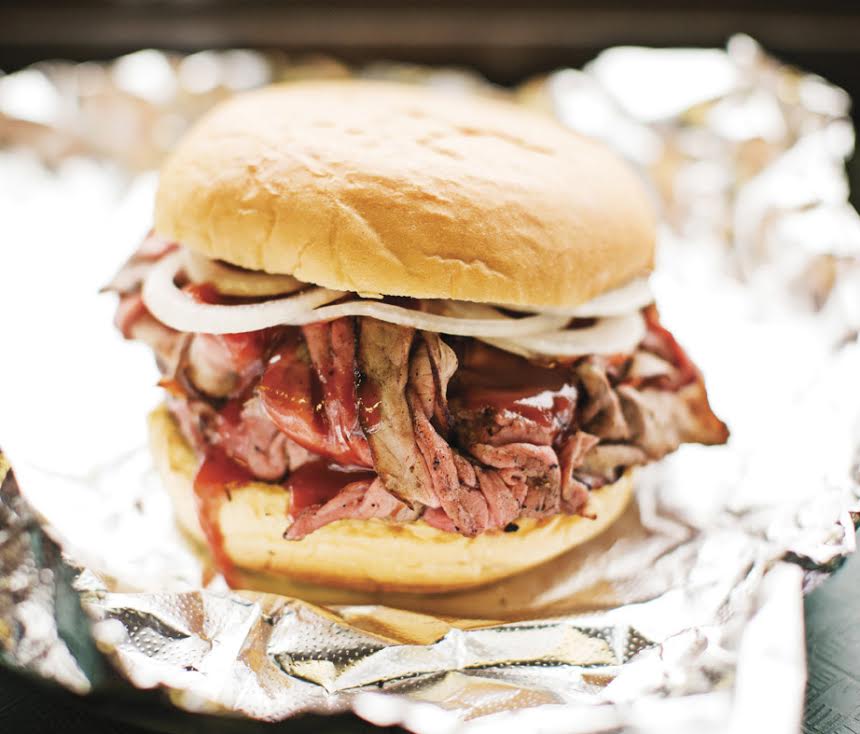 Photography by Scott Suchman
For almost 30 years, Chaps Pit Beef has been a Baltimore staple. With lines out the door, this eatery consistently serves up some of the best pit beef in town.
Chaps is known for its raw bottom-round beef seasoned and cooked over hardwood charcoal and its home-style sides.
But the 25-seat restaurant off Pulaski Highway can only get so many people through its doors.
Bob Creager, who co-owns Chaps with his wife, Donna, says he's planning to expand the brand and the gospel of pit beef with his franchises. "I need a new challenge in my life," he says. "After 28 years here, we've grown this business probably about as far as we're going to."
Chaps has been featured on several Food Network shows, including Diners, Drive-ins, and Dives. ("I didn't think pit beef could get any better," Guy Fieri said after trying the Bull Dog sub, comprised of pit beef, sausage, and cheese, several years back.)
Creager's goal is to open the first franchise within the next six months.
"We'll go anywhere anybody wants us," says Creager, who has his sights set on Catonsville for the first franchise, though the location has not yet been finalized.
In the next few years, Creager hopes his franchises will take off and spread nationally. "I'm looking forward to making some of my idols my rivals," he says.
Wherever this new venture takes him, Creager will remain true to his Baltimore roots. "I'm loyal to Baltimore," he says. "I'm a die-hard Ravens fan and a season ticket holder." Even the walls of the restaurant are clad in Ravens' purple.
Creager assures us that no matter how big the franchise becomes, he will stay true to his original ideals. "This place is not going to change," says Creager, "I'll make sure of that."