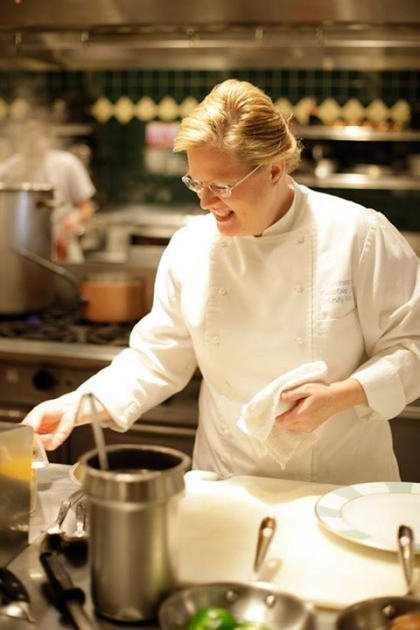 Charleston Facebook
Baltimore's premiere Harbor East restaurant Charleston is a 2013
Diners' Choice Award winner in OpenTable's "100 Best Restaurants in
America," ranking an impressive No. 5 on the list.
It is in good
company with other "Top 10 Best Restaurants," including St. Francis
Winery & Vineyards in Santa Rosa, CA; Mama's Fish House in Paia, HI;
and Halls Chophouse in Charleston, SC.
Chef Cindy Wolf, pictured,
a James Beard Award nominee who co-owns the restaurant with Tony
Forman, has been turning out award-winning fare at Charleston since it
opened in 1997.
Charleston Facebook
fans weighed in on the distinction with such comments as: "Tell me
something I don't already know! Everyone, just go to Charleston one time
and you'll understand why they were chosen" and "One of the absolute
best."
For a complete list of winners, visit OpenTable's website.