GameChanger: Dominic Nell
We catch up with the farmer and founder of City Weeds.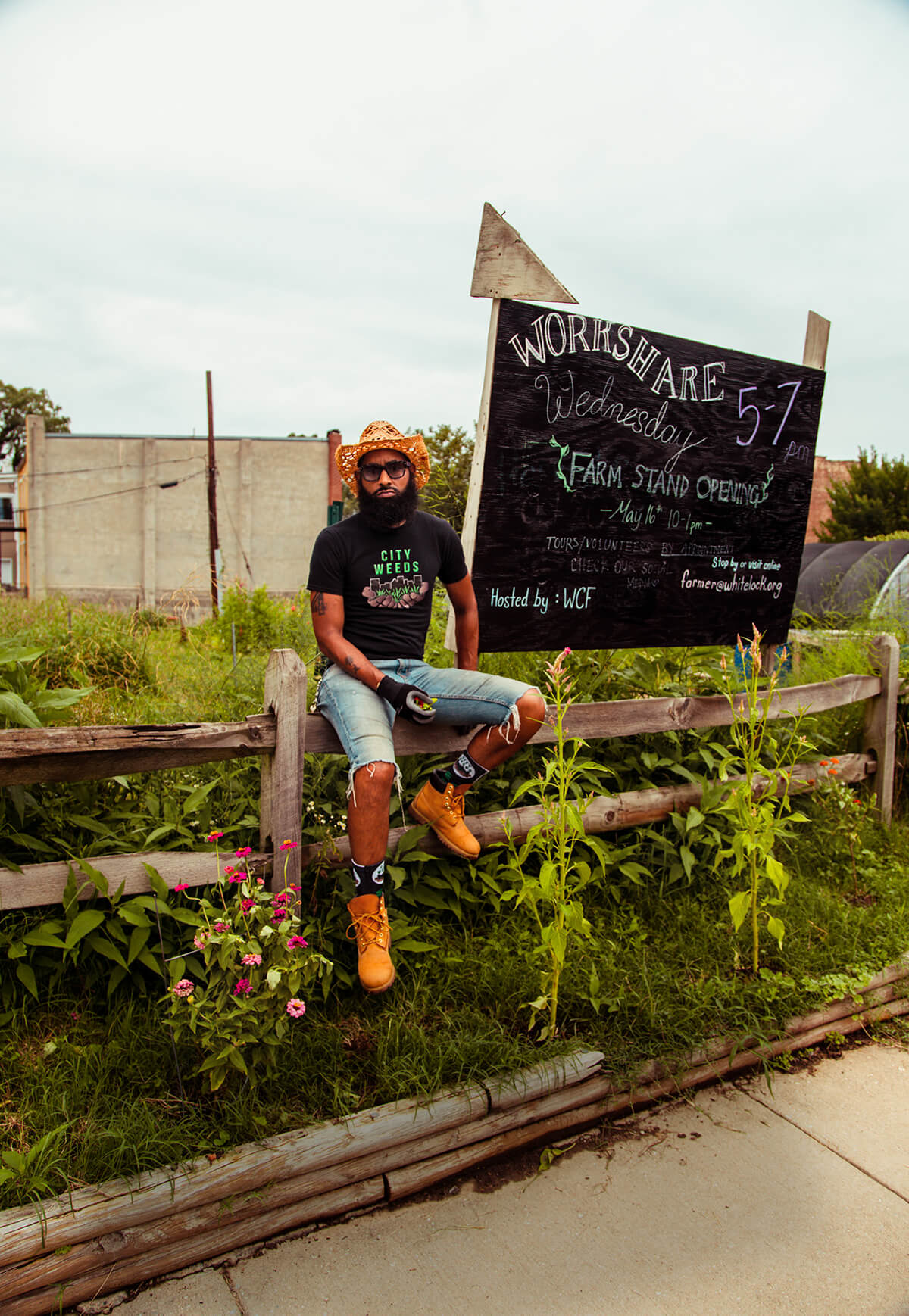 A longtime youth counselor and photographer, Dominic Nell founded City Weeds after learning how to grow microgreens several years ago through the local City Seeds catering project. His budding agricultural business makes healthy options available in Baltimore's food deserts through markets, pop-ups, and online orders, while his social impact wing, Be More Green, promotes youth empowerment. This fall, Nell opens his own brick-and-mortar grocery and community hub at the corner of North Pulaski and West North Avenue in the heart of West Baltimore.
After the death of Freddie Gray, you were mentoring students in a photography project at the Kids Safe Zone in West Baltimore. What sparked your transition from artist to urban farmer?
In 2016, I was helping out some artists with the Sandtown mural project, most of which was adjacent to vacant lots. That started conversations where everyone, including me, was saying, "They" ought to do something with these vacant lots. I realized we couldn't wait for "they." I was "they" and needed to act. We didn't receive 40 acres and a mule. The least we can get is 40 vacants and some tools so the seeds get planted.
Can you describe your vision for your upcoming brick-and-mortar store?
Be More Green won't exactly be the kind of corner store we see all over Baltimore that sells soda, Snickers, and chips. Think of the first floor like a New York City bodega, but with all healthy food options. It will be the storefront for City Weeds' microgreens, local farm produce, pressed juices, and other natural, grassroots products, predominantly made by Black-owned businesses. The second floor will be a resource space for the iCare Foundation and For My Kidz, which do workforce development. The third-floor will be a multi-purpose space, including a science lab for B'More Engaged, which has a Johns Hopkins University association.
Tell us about microgreens.
Microgreens are seven to 10-day-old vegetable greens—kale, leeks, radishes, broccoli, celery, cabbage—that have a high nutrient density. The plants have 40 to 100 times the nutrient content of typical greens. A lot of nutrients are lost when the plant's flowers bloom because of all the energy that takes. They can be grown indoors. I grow mine above Dovecote Cafe.
And "Farmer Nell" with the straw hat and everything, that's kind of a persona that you created to appeal to kids?
Yeah, Farmer Nell isn't really a deviation of who I am, but definitely a figure that young kids can relate to. Not everybody likes Dominic Nell [laughs], but everybody likes Farmer Nell. They see me eating some microgreens and I got my sea-moss smoothie. I want that to be the new norm. We've also been passing out masks and talking about how important they are to wear. The idea is that they learn how to control what they eat and create their own destiny. And not just because Farmer Nell says so, but eventually it comes from their own understanding.
You've also got deep roots in West Baltimore, is that right?
My family goes back at least six generations in Baltimore. And so I know there isn't a grocery store anywhere on North Avenue from Hilton to Milton. There wasn't when I was growing up. I vowed to make a change in 21217, zone 17. It's my life's work.