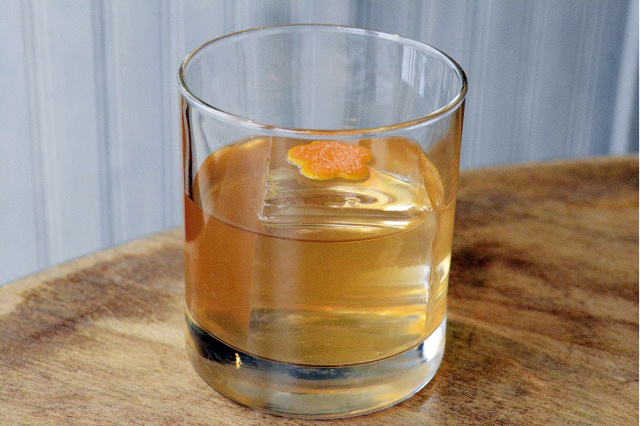 Lyon Distilling
If the thought of rum conjures up images of pirates, college parties, and boozy daiquiris, you aren't alone. But the spirit itself has a much more layered and complex past—one that you can explore at the 23rd Evening of Traditional Beverages put on by the Homewood Museum at Johns Hopkins University.
The annual event, this year held at the campus' Mudd Hall on May 30 from 6-8 p.m., gives guests a big dose of history with a spoonful of spirits, live music, and local food all to benefit the museum and its future endeavors.
"It's a fun way to think about history," says Homewood Museum curator Julie Rose. "We haven't focused on rum in over 15 years and I know it's a big part of local lore."
Indeed, rum was a huge imported product in 18th-century Maryland, mostly being shipped from Barbados into London Town and Gardens in Edgewater. According to historian Kyle Dalton, who will be speaking at next week's event, the elixir was an apt symbol for cultural mores of the time.
"Maryland was a society of contradictions, as it was very communal but strictly hierarchical," explains Dalton, coordinator of membership and development for the National Museum of Civil War Medicine in Frederick. "Rum was a luxury product, so you knew that it was a fairly refined society drinking it. But it was most commonly consumed as a rum punch with colonists drinking directly from the same bowl, so that reflects the communal society."
Dalton notes that it's becoming commonplace for museums to try and replicate the past, like with living history exhibits and even the duplication of alcohol products. Colonial Williamsburg has been trying its hand at replicating beer ("the Miller Lite of the 1700s," he notes) and Mount Vernon is producing a similar whiskey to what George Washington would have imbibed.
"Young audiences really want experiences, rather than something they can take home from the gift shop," Dalton says. "Liquor is an experience you can share with other people. It's a small time-travel experience for your tongue."
That transformative aspect can be seen in modern-day Maryland, thanks to many distilleries using traditional recipes and methods for producing rum. Take St. Mary's County-based Tobacco Barn Distillery, which makes its rum from 100-percent local ingredients that is then fermented, double-distilled, and sealed in bourbon barrels aboard the U.S.S. Constellation.
"On the ship, you get a little bit of movement that causes swirl and circulation in the barrel, so that imparts a lot more flavor," says Tobacco Bar co-founder and former Navy admiral Scott Sanders. "If you were in Maryland in the 1700s, this would be the kind of rum you's drink."
Besides Tobacco Barn, the rum revival is alive and well in Maryland, thanks to distilleries like Lyon in St. Michael's, Old Line Spirits in Highlandtown, Blackwater on Kent Island, and Lost Ark in Columbia—all pouring their products at Traditional Beverages.
"Rum not only interests me from a historical perspective, but we wanted to highlight the resurgence of distilleries in Maryland," Rose says. "People have a real interest in seeing where their food comes from in terms of protecting our planet. There was the microbrewery phenomenon that has had such a big impact on the industry and people are interested in distilleries for that same reason."
The rain-or-shine event will also feature locally sourced bites from Woodberry Kitchen and live calypso music from percussionists Christina Manceor and Matthew Stiens.
"Right now, campus is in a transition period after graduation, so it's a great time to celebrate," Rose says. "This is a good excuse to put on your floral shirt, relax a bit, and learn about some history of the drink."