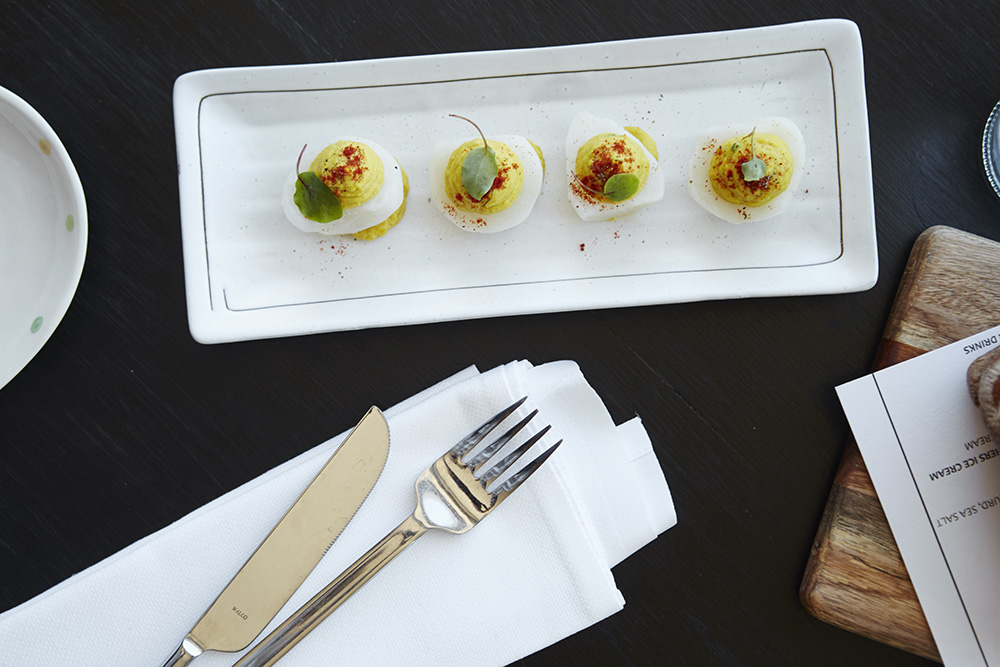 Photography by Scott Suchman
Just three months after restaurateur Robbin Haas shuttered his neighborhood restaurant The Nickel Taphouse in Mt. Washington due to financial struggles, the chef has also closed Encantada, his whimsical brainchild on the third floor of the American Visionary Art Museum (AVAM) in Federal Hill.
"You always have to look at the glass as half full," Haas recently told us, in response to the rampant restaurant closures throughout the city. "Last year was a tough year, but every year can be kind of tough. You just have to keep pushing along and hopefully you do the right thing to get your customer count where it's supposed to be."
After four years, Haas and museum officials made the decision to close the restaurant to make way for another operator to take over the space. Though details have not yet been announced, the new concept is expected to emerge in the coming weeks.
"The third-floor restaurant space was always conceived as an extension of the spirit and visual delights found throughout our museum," AVAM's founder and director Rebecca Hoffberger said in a statement provided to Baltimore. "It's literally a place to sit with people you love, 'digest' your visitor experience, and have fun immersed in deliciousness."
With its fanciful fabrics, church pew seating, and Tim Burton aesthetic, Encantada was known for its modern design and outdoor patio overlooking the museum's landmark whirligig by the late farmer and visionary artist Vollis Simpson.
"We dedicated our cafe to our beloved Baltimore farmer and master whirligig maker, and his wife, Jean," Hoffberger adds. "It's a perfect place to sit, drink, and watch it dance in the wind."
In addition to the views, the spot was known for its contemporary takes on classic vegetable dishes—ranging from kale salads and crispy barbecue chickpeas to deviled turnips and Nashville cauliflower with vegan ranch. The bar also turned out colorful cocktails like the mesmerizing Cheshire Cat that changed hues as you drank it.
For now, diners can experience Haas' locally sourced fare at Birroteca, his Italian-influenced spot in Hampden. Though it's his only city restaurant left standing, Haas remains optimistic about the future.
"I'm excited about being in Baltimore—and I'm going to open more restaurants," he told us earlier this month. "I'm not done. I'm just glad to be moving in a forward direction."