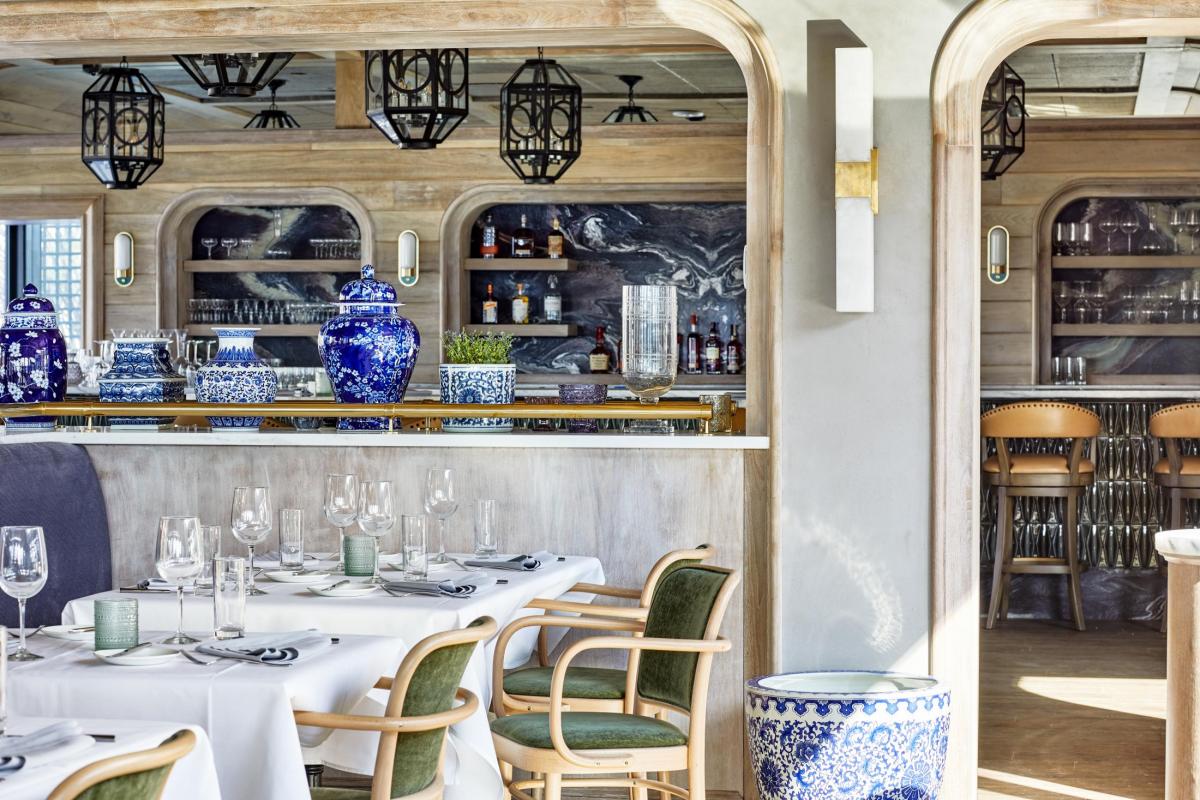 Interior designer Patrick Sutton incorporates lavender and green tones, soft wooden panels, hanging lanterns, and lots of greenery. —Photography by Stacy Zarin Goldberg
[Editor's Note 4/28/21: After this story was reported and published, Perennial announced that it had entered into a partnership with Atlas Restaurant Group, which will "put into place the final details to ensure a successful opening" in summer 2021, according to a press release.] 
Chef Jay Rohlfing takes a lot of pride in living seasonally. Aside from being known for incorporating local ingredients into his rotating menus, he and his wife, Lisa, embrace the environmental changes at their "mini farm homestead" in Parkville—where the two forage for mushrooms, raise baby chickens and ducks, and tend to their own gardens.
"We live our lives within the seasons, and with that comes an excitement for what comes next," says Rohlfing, who headed up the kitchen at Cunningham's in Towson for four years before plans for a rebrand were announced in January 2020. "So we build our gardens and are able to say, 'Okay, this one is an annual, and this is a perennial that will come back year after year.' It's something to look forward to when it starts to come out of the ground after the frost.'"
That philosophy was part of the inspiration behind Perennial—a locally sourced restaurant in a garden-like setting that will be unveiled in the former Cunningham's space in the coming weeks. A spring opening seems fitting for the concept—owned by MileOne Holdings, the group behind the Towson City Center development where the restaurant is located—which will make its debut as vaccinations continue and more diners begin to feel comfortable venturing out in the wake of the pandemic. "Spring is a rebirth of many things," Rohlfing adds.
When the restaurant reemerges—after more than a year since it served its last guests—it will offer a traditional dining room, casual bar, and private area inside, as well as a courtyard and a wrap-around veranda with built-in heaters that can accommodate 75 people. Rohlfing sees it as a happy coincidence that the team was already planning for the rebrand to emphasize outdoor dining (the new space presents a nearly 1:1 ratio of outdoor to indoor seating) before the pandemic hit.
"We did have outdoor seating before, but it was more of an ad hoc style of outdoor dining," he says of Cunningham's. "With Perennial, the thought and design of the [concept] itself was very much focused on creating this outdoor space."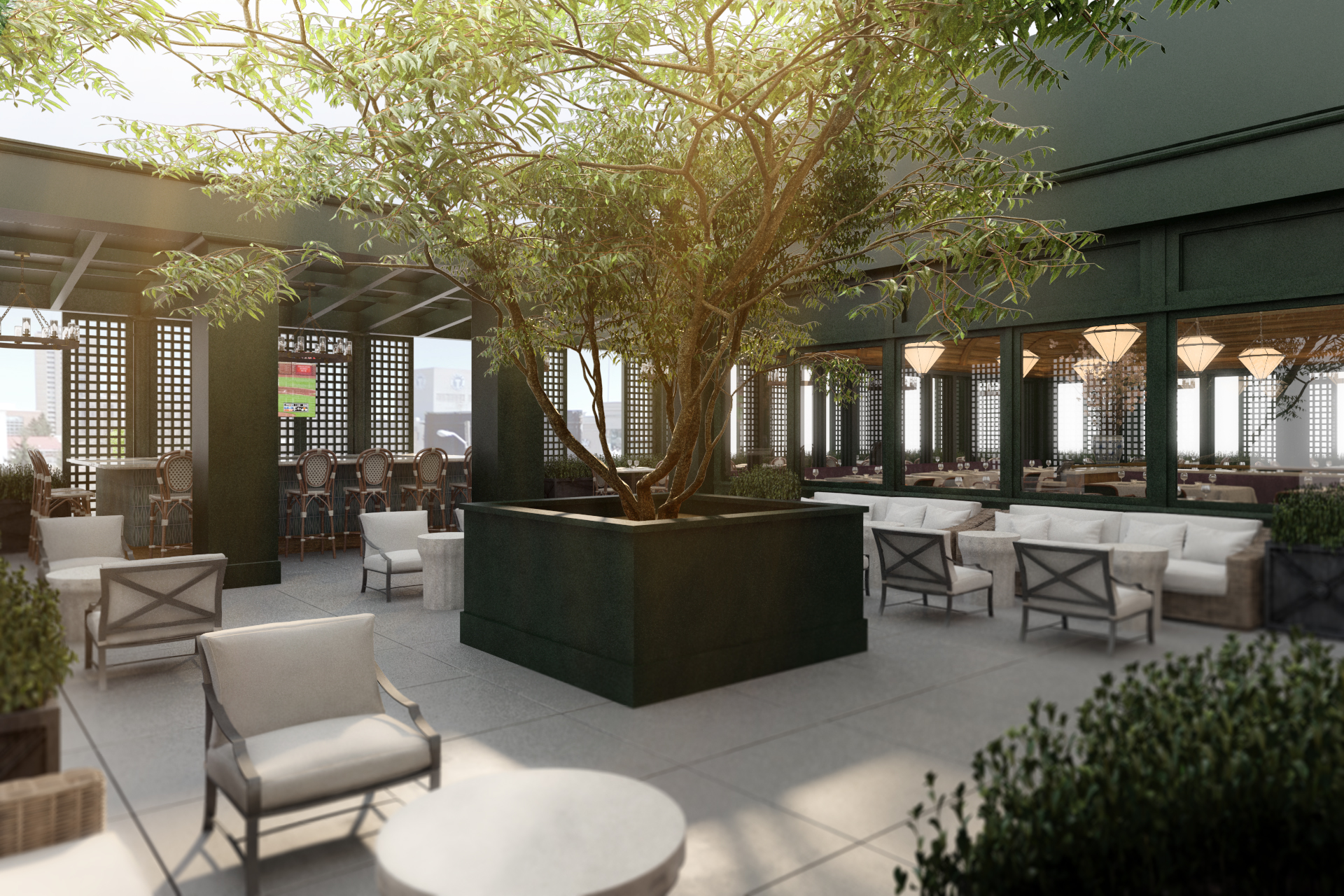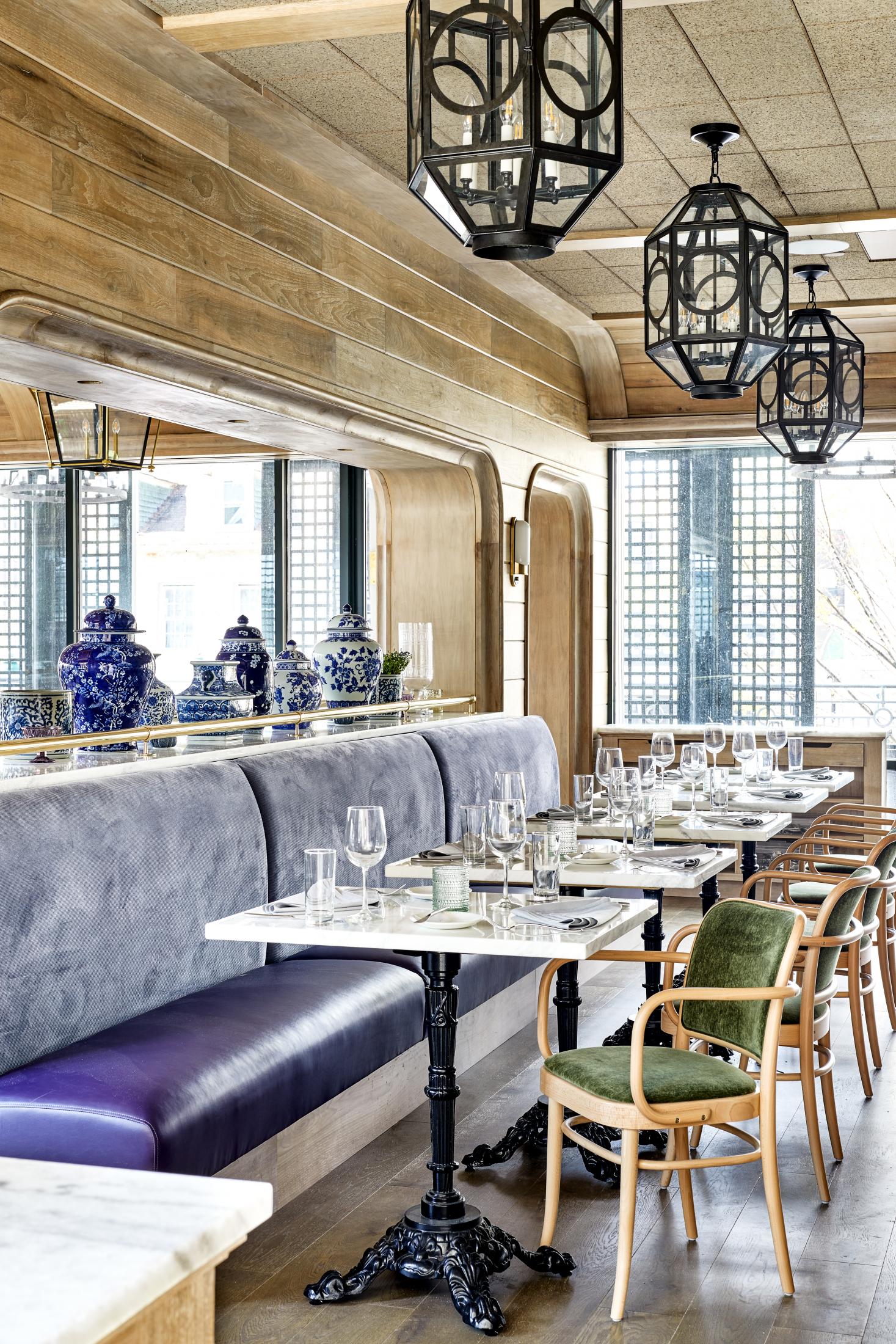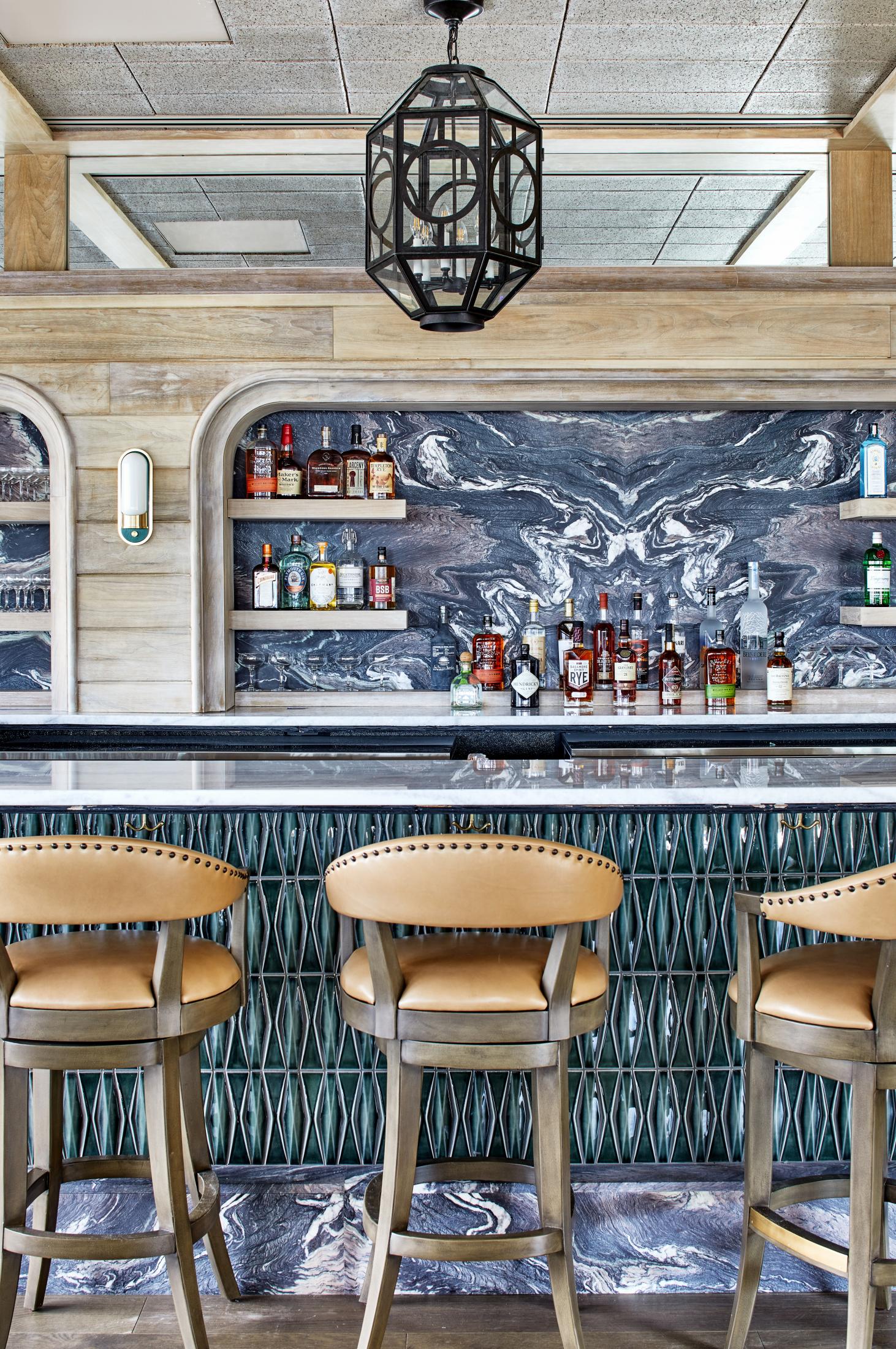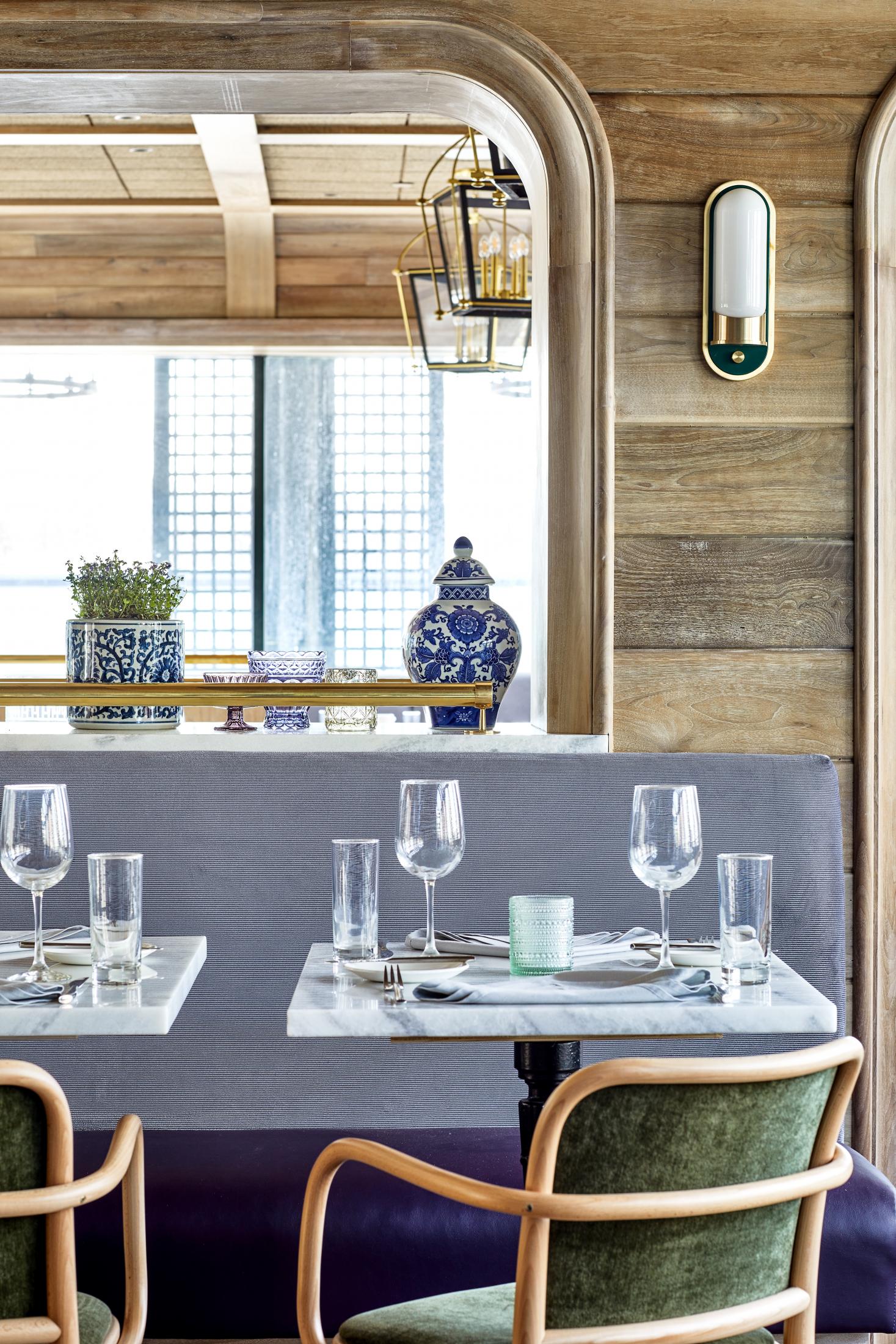 With decor imagined by local designer Patrick Sutton, Rohlfing says that Perennial evokes the ambiance of New York City's Tavern on the Green in Central Park. Sutton sets the tone with an Instagrammable wall covered with botanical prints near the entrance, as well as lavender and green touches, soft wooden panels, lime plaster walls, marble topped banquettes, hanging lanterns, and lots of foliage sourced from local nurseries throughout the space.
"My dad used to say, when you play sports, you want to play with the better person because you play up to them," Rohlfing says. "If you want to be an A, you surround yourself with A's. Patrick Sutton is an A. Through his vision, I started to morph what I thought about the food that would go out into the space. He was here the other week and, when he looked at the menu, he said, 'This works. This fits.' It was one of the best attaboys I had received in a long time."
Unsurprisingly, the menu continues the chef's commitment to local sourcing—he works closely with Chesapeake Farm to Table and purveyors everywhere from Finksburg to Monkton—while also showcasing his creative spins on regional classics. Case in point: the Maryland Frosted Crab Soup—a chilled country club favorite that is typically made with half-and-half, Old Bay, and tomato juice.
Rohlfing crafts his own version by slow-roasting plum tomatoes with fennel pollen, shallots, garlic, and herbs. He then purees the mixture with fresh citrus and charred jalapeño, and garnishes it with lump crab meat and a dehydrated tomato powder. For the chef, a Food Network Chopped champion, it's an example of the familiar dishes that he hopes customers will appreciate at Perennial.
"We're talking about food that evokes emotion," he says, "So, what type of food can we serve that, when people come in, they're like 'I recognize this,' and it tugs at a heartstring? We have dishes on the menu that range from nouveau cuisine to comfort dishes, but nothing so crazy that you don't get it."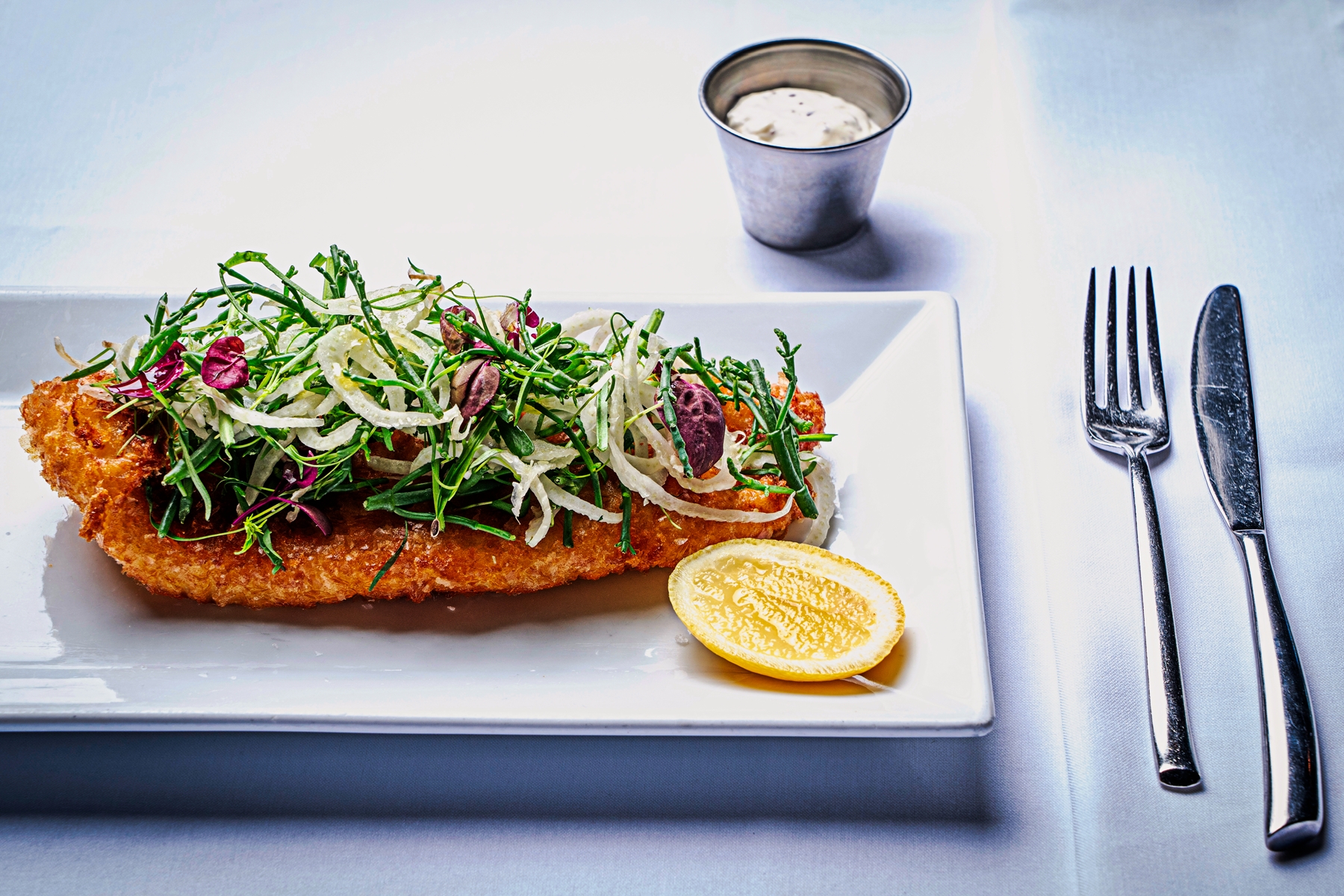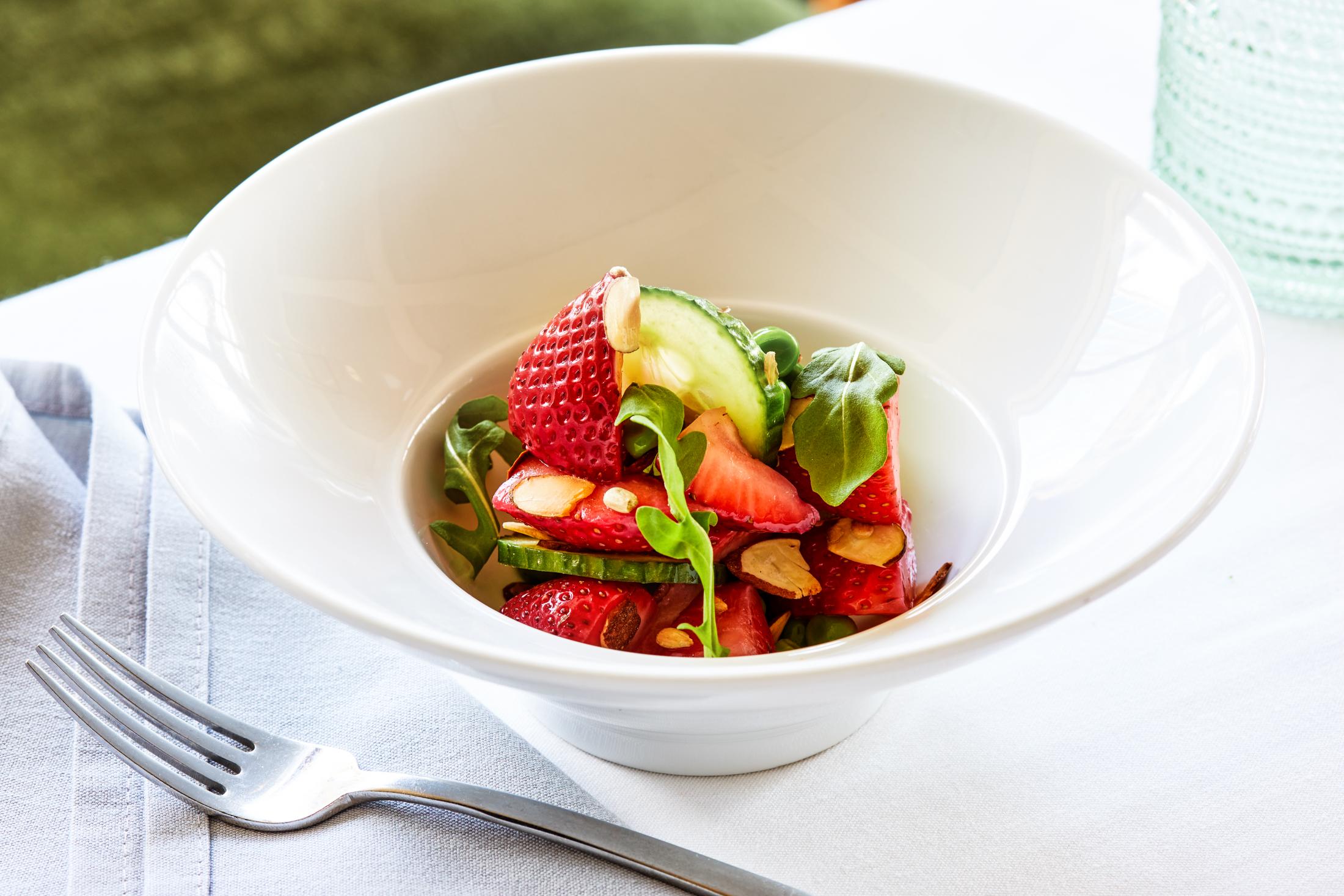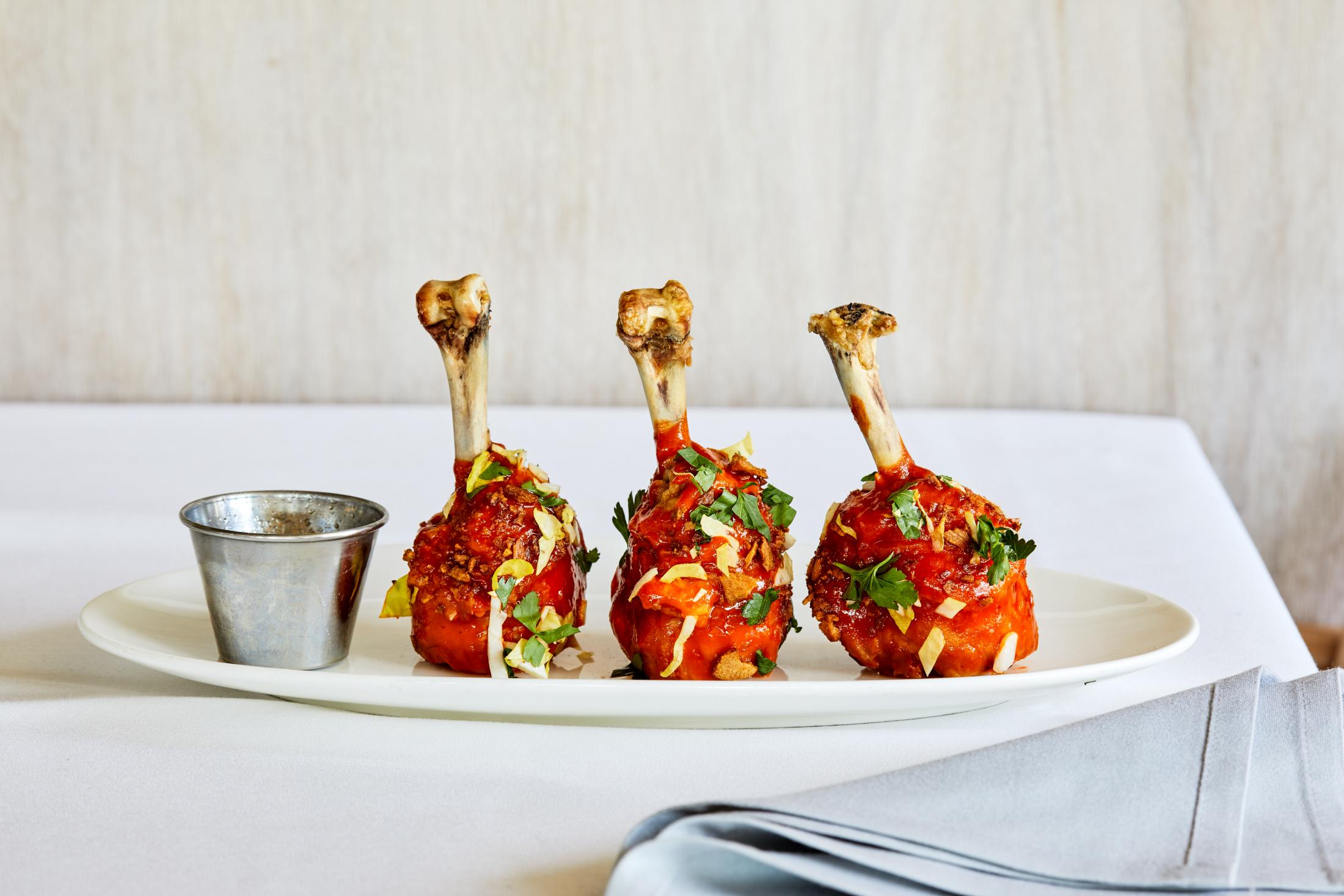 Other plates featured on the opening lineup include an Utz potato chip-crusted flounder with chow chow slaw, fried lobster tails with local honeycomb, a pork chop with blue crab fried rice, Ocean City scallops over a spring pea salad, and a sirloin burger topped with roasted garlic mayo. The beverage program will lean into the seasonal approach with cocktails like "The Gardener's Basket" (vodka, basil, watermelon, and sparkling wine), and the "Wrangler," which combines bourbon with clementine, bitters, and ginger beer.
Rohlfing says he's looking forward to getting back into the routine of regular service with his team in the redesigned kitchen, which was previously shared with the adjoining Cunningham's Cafe + Bakery. "We've been brainstorming for a year and a half," he says. "The first iteration of the menu looks nothing like the last."
Most of all, he says he hopes that Perennial will live up to its name—becoming a favorite that locals constantly come back to.
"I think of other stalwarts in the county like The Valley Inn," he says. "When my wife and I went there for the first time, we saw generations of families sitting together. I bet the mothers remember going with their mother before. That's built over time, but also built by creating nostalgia while you're there. I think flavors can do that."