Eat, Drink, and Be Berry!
Your sip tip of the month.
Winter is a season steeped in tradition for many cultures, and three important holidays all occur within two weeks of each other this December. Hanukkah kicks off on the 16th, followed by Christmas and Kwanzaa. We've arrived at three selections that celebrate the season—each with a nod to a different tradition—though feel free to enjoy them whatever you celebrate.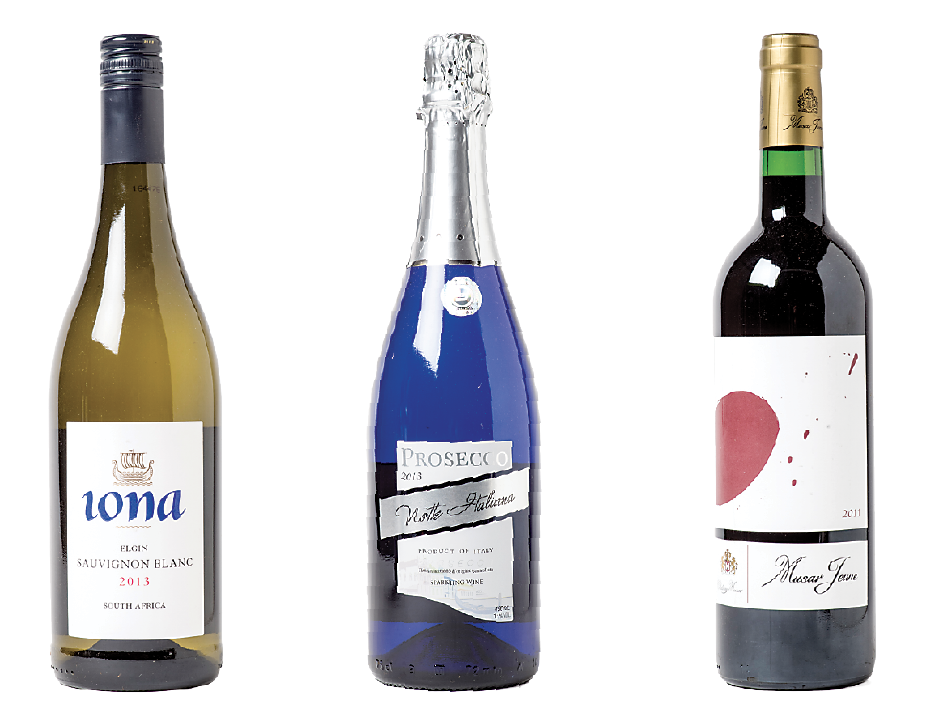 —Photography by David Colwell. Wine courtesy of Wine Works.
Iona Sauvignon Blanc 2013
$18, Cape Starz
The Iona winery was founded in 1998 in the South African region of Elgin. From the beginning, it was understood that this plot in Africa had a climate similar to Sancerre, the source of great Sauvignon blanc in France. Indeed, this offering shows off lemon-driven citrus, subtle minerals, and a long, clean finish. Not only is it a classic Sauvignon blanc, it's a testament to African wines and a fitting addition to your meal, be it in honor of Kwanzaa or any occasion.
Notte Italiana Prosecco NV
$16, Monsieur Touton
Sparkling wine is the most popular category of wine during the holidays. Whether for toasting friends or ringing in the New Year, bubbles are a mandatory part of any gathering. Prosecco, Italy's most recognizable sparkler, boasts pear and citrus tones, is juicy and not too dry, and has appeal beyond the wine enthusiast's palate. Notte Italiana is certified kosher as well, but ready for a party of any denomination.
Chateau Musar Jeune Rouge 2011
$23, The Country Vintner
The "Jeune Rouge" is made of Cinsault, Cabernet Sauvignon, and Syrah. It is a heady red wine with deep red fruits and an earthy, sturdy backbone. If red meat plays into your Christmas feast, this is a fine companion. After all, it was during the Feast of Cana that Jesus performed the miracle of turning water into wine, a mere 75 miles south of this Lebanese chateau!