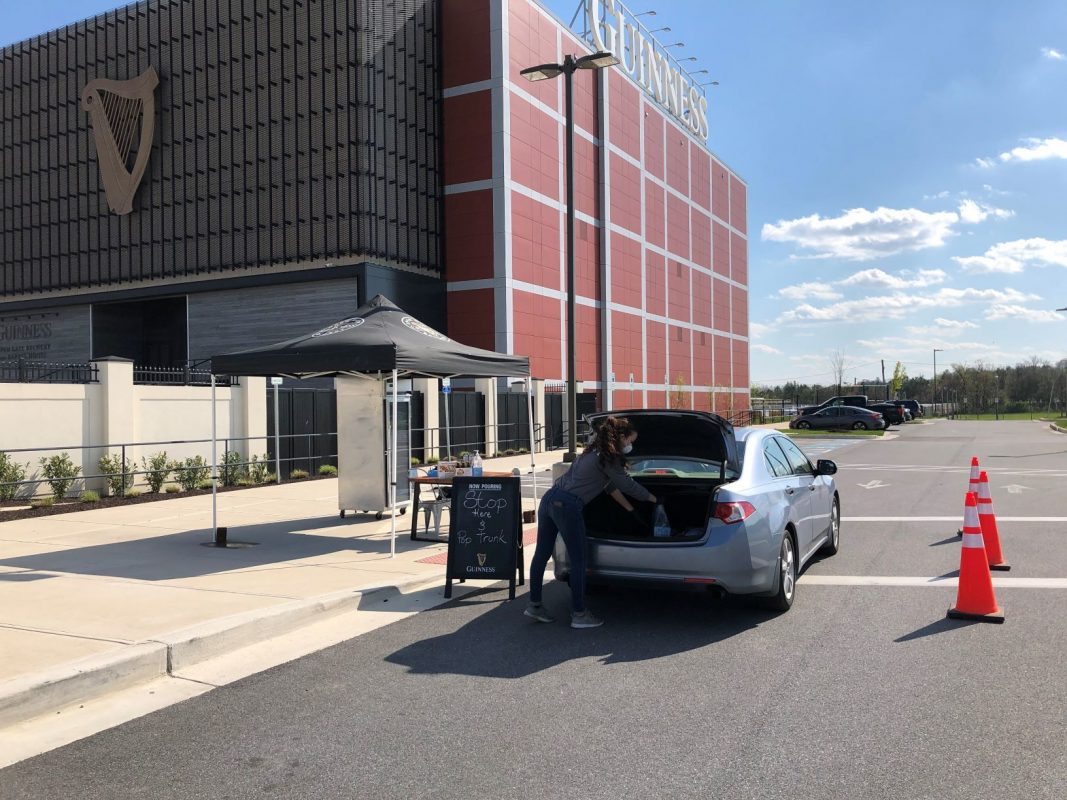 It's been nearly two years since the Guinness Open Gate Brewery opened its doors in Halethorpe, and, throughout that time—in between pouring pints in the taproom, leading tours of the brewing facility, and serving food pairings in its upstairs restaurant—the brewery has made it a point to give back to the community that surrounds it.
"We aren't in Baltimore just to brew beer," says Guinness Brewery Ambassador Ryan Wagner. "From the beginning of creating our stateside home, we have been dedicated to harnessing the community we are building here at the brewery to tangibly support local efforts."
Guinness has formed a particularly strong bond with the Maryland Food Bank (MFB). Not only has the team hosted fundraisers and special beer-pairing dinners to benefit the nonprofit's fight to end hunger throughout the state, but it has also hired graduates from MFB's FoodWorks program—a culinary training course that teaches cooking skills to low-income individuals while also providing healthy meals for those in need—to work in its kitchen.
Unsurprisingly, Guinness has found a way to continue its partnership with the food bank in the wake of the COVID-19 crisis. Though the brewery closed its doors just after cancelling its annual St. Patrick's Day festivities in mid-March, it just recently launched curbside beer sales, of which all proceeds will be donated to the MFB's coronavirus response efforts.
"The demand brought on by this crisis has reached unprecedented levels," says MFB's president and CEO Carmen Del Guercio, who adds that distribution has increased by 60 percent in the last four weeks. "The good news is that responding to these types of situations is what the Maryland Food Bank is built to do."
In addition to continuing its normal distribution, the food bank has been assembling thousands of "Back-Up Boxes"—30-pound packages of food that are meant to feed a family of four for 30 days—to be sent to areas where normal distribution channels have been disrupted.
Breaking it down by the numbers, Del Guercio explains that nearly 90 percent of the food MFB is currently distributing is being purchased, rather than coming from donations. Before the outbreak, that figure was around 25 percent.
"During this crisis, we've spent $3.5 million purchasing food, which would have been closer to $220,000 pre-COVID," he says, projecting that it will cost nearly $12 million to respond to the heightened need in the next 90 days. "The biggest need we have today is financial support to help us source this much-needed food."
Suffice it to say, Guinness' monetary donations from the to-go beer sales will go a long way in feeding the community. But a second part of the brewery's plan to lend a hand is to donate 500 loaves of its Brewers Bread—the signature beer bread recipe from the upstairs restaurant, 1817, made with Guinness' Over the Moon milk stout—to help fill the Back-Up Boxes and distribute to more than 1,200 community partners weekly.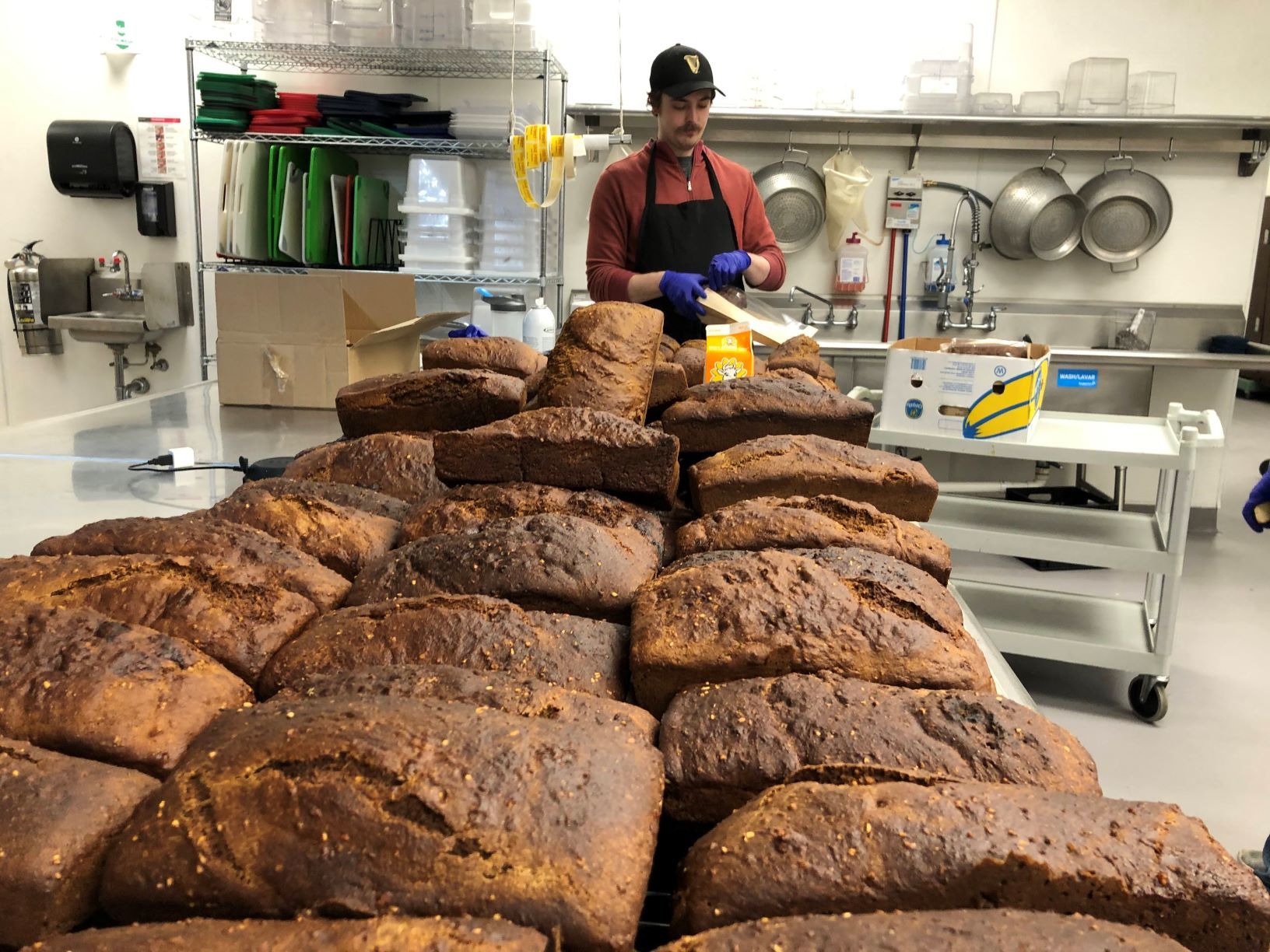 "The concept of 'breaking bread' has long been a part of the Guinness history," says Wagner, "so donating our Brewer's Bread to the food bank felt like a natural way for us to help."
Contactless, curbside pickup to benefit the food bank is offered at Guinness Thursdays and Fridays from 3-7 p.m., and Saturdays from 12-5 p.m. Among the Baltimore-brewed favorites and Dublin classics to choose from include the Galaxy IPA, Red Currant sour, Crosslands Clover honey ale, and of course, the Guinness Baltimore Blonde. All orders must be placed online, where customers can choose a preferred pickup time.
On the food bank's end, locals who are interested can get involved by donating funds, as well as volunteering. Though social distancing efforts have limited the number of volunteers the MFB can currently accommodate, it still offers 13 shifts per week.
For Del Guercio, the continued partnership with Guinness is a prime example of one of the main themes that MFB touted during its 40th anniversary last year: "It takes more than food to end hunger."