Drink to Your Health
Cocktail ingredients and spirits are more nutritious than ever.
Celery juice, turmeric, kombucha, and activated charcoal might sound like items from your local health food store or cold-pressed juice stand. But lately, these ingredients are showing up on area menus as part of a national trend toward more health-conscious cocktails. "Baltimore is a little behind on this movement, but you're starting to see it more and more," says Gino Kozera, who just opened coffee and beer cafe Amber in Locust Point. "Trying to use as much natural, non-GMO, and fresh fruit as possible is a part of our ethos."
Amber highlights drinks concocted with locally made Wild Kombucha flavors such as elderberry in the Gin Fizz or grapefruit-ginger that's mixed with rye in the Port Authority. There's also the St. Pablo, a rum drink containing honey and cayenne pepper—ingredients usually associated with a cleanse.
Of course, it should be noted that no alcoholic drink is 100 percent good for you. But national brands such as Ketel One's new all-natural botanical products with cucumber and fresh-squeezed peach are trying to help consumers drink more responsibly by veering away from artificial flavors. Even a recent Crown Royal commercial encourages its viewers to take a "water break" while watching NFL games.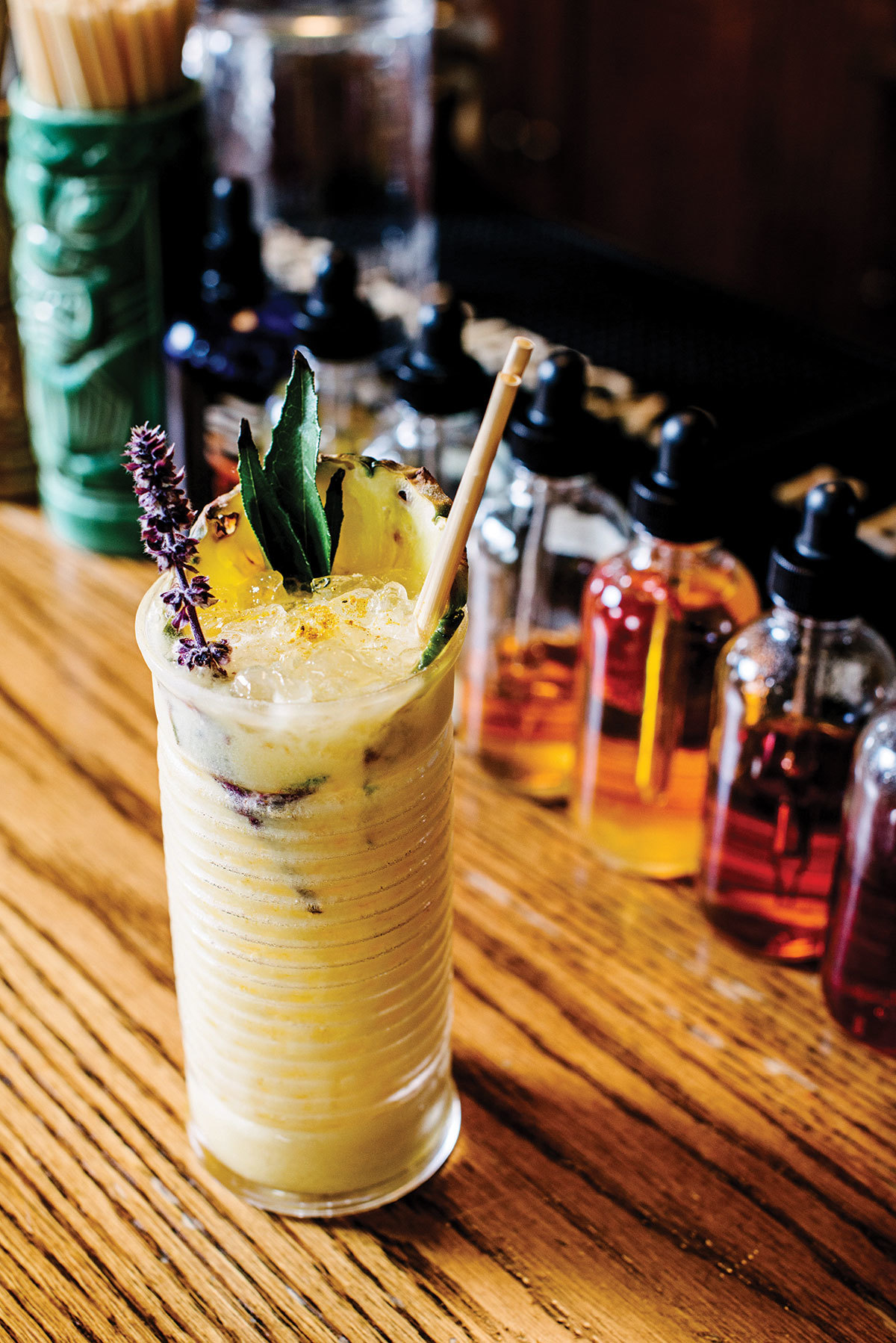 "Fully embracing wellness and finding ways to live a healthier lifestyle is something you're seeing more of in the industry," says Ginny Lawhorn, who runs Baltimore Cocktail Week and the bar at Landmark Theatre in Harbor East (which offers a drink made with activated charcoal). "Bartending is no longer a pay-my-rent-while-I-can job. People are now in it as a career and thinking about their own health and longevity." Lawhorn's most recent Cocktail Week included an all-day series of wellness workshops—including a yoga flow followed by conversations centered around nutrition—at R. House hosted by bar manager Amie Ward.
That industry passion is translating to consumers. It's something we've seen in older institutions—like Woodberry Kitchen and Wit & Wisdom, which use fresh juices and even have mocktail menus—and new establishments alike. The recently opened Vida Taco Bar in Harbor Point has a carrot juice cocktail, and The Regal Beagle in Canton makes the Between Two Ferns with celery juice and black pepper and Daytime Drama with a turmeric cordial.
"Just as cuisine has gone farm-to-table, cocktail programs have gone garden-to-glass," Lawhorn says. "Beets were very popular for a while, turmeric is now, charcoal is a mixed bag of opinions. The overall goal is using little to no sugar while still maximizing flavor."
As with any trend, there is a limit (we've come across distilled non-alcoholic spirits, which gave us a moment of pause) and the pendulum is likely to swing back. But for now, we're really enjoying feeling like a saint while we sin—and the easier hangovers are certainly a plus.