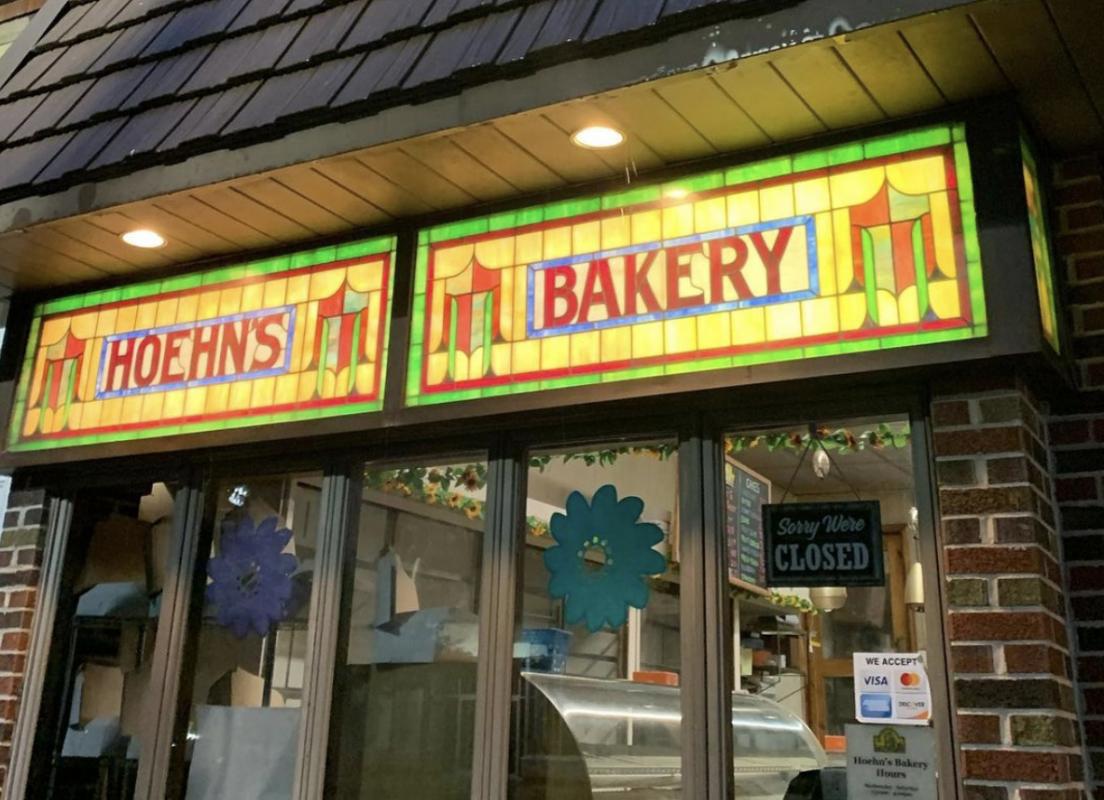 —Courtesy of Hoehn's Bakery
Founded by William Hoehn—who installed a hearth oven in the back of a former dentist's office on Conkling Street in 1927—Hoehn's Bakery began baking for East Baltimore's German immigrant families, who flocked to the spot for a taste of their homeland. Until last week, when the bakery announced on social media that it was closing its doors, Hoehn's was still churning out many of its original pies, cakes, and doughnuts to the delight of its regular customers, many of whom who had been coming for decades.
The bakery was recently cited by Baltimore City Health Department and ordered to temporarily close for an insect infestation, which the bakery blamed on a contaminated bag of flour from its supplier. After bouncing back from a six-month hiatus during the COVID-19 pandemic, the family-owned and operated bakery said it had decided, for multiple reasons, including family health issues, not to re-open.
The reaction on social media was swift.
"Thank you for making the best donuts in Baltimore all these years. Wishing you all the best, you will be missed," one customer wrote on Instagram.
"If there's anything the community can do to carry on your tradition, hoping you will share. Already missed!" wrote another.
Famous for their peach cake, the flavors changed with the seasons, but making things by hand the same way William Hoehn and his son, Frederick, did remained a constant.
"Every single bun is rolled up by hand. We do apple dumplings in the fall with an apple peeler that's over 100 years old," third-generation owner Sharon Hoehn Hooper told Baltimore in 2019. "We're really pretty stable in an unstable world. We're old fashioned, and we're proud of that. We don't want to change. We want to do things right."
For most of the past 50 years, Hooper, in an apron, greeted customers into the bakery founded by her grandfather. The original massive, hearth oven, nicknamed "the Duchess"—embedded into the rear kitchen wall—remained in use until last week. Hooper began finishing and filling donuts here when she was 12. For decades, she ran the bakery along with her cousin, Louis Sahlender.
"After high school, I'd gotten a clerical job at an insurance agency, which I liked and it paid well," she told Baltimore in 2013. "Then somebody quit and my father asked me to come back. He said, 'I'll match what they're paying you, plus free room and board, and you don't have to wash dishes at home.'
"That was it," she said with a shrug and smile at the time. "That was as close as I got to getting out."
Additional reporting by Christine Jackson.