Holiday Entertaining 2014: Dinner
Gather with friends and family around the dinner table.
DINNER
Dinner is the time to relax and enjoy the food and company. As it's the heartiest meal of the day, we recommend filling the table with flavorful meat, delicious sides, and a perfect pairing wine.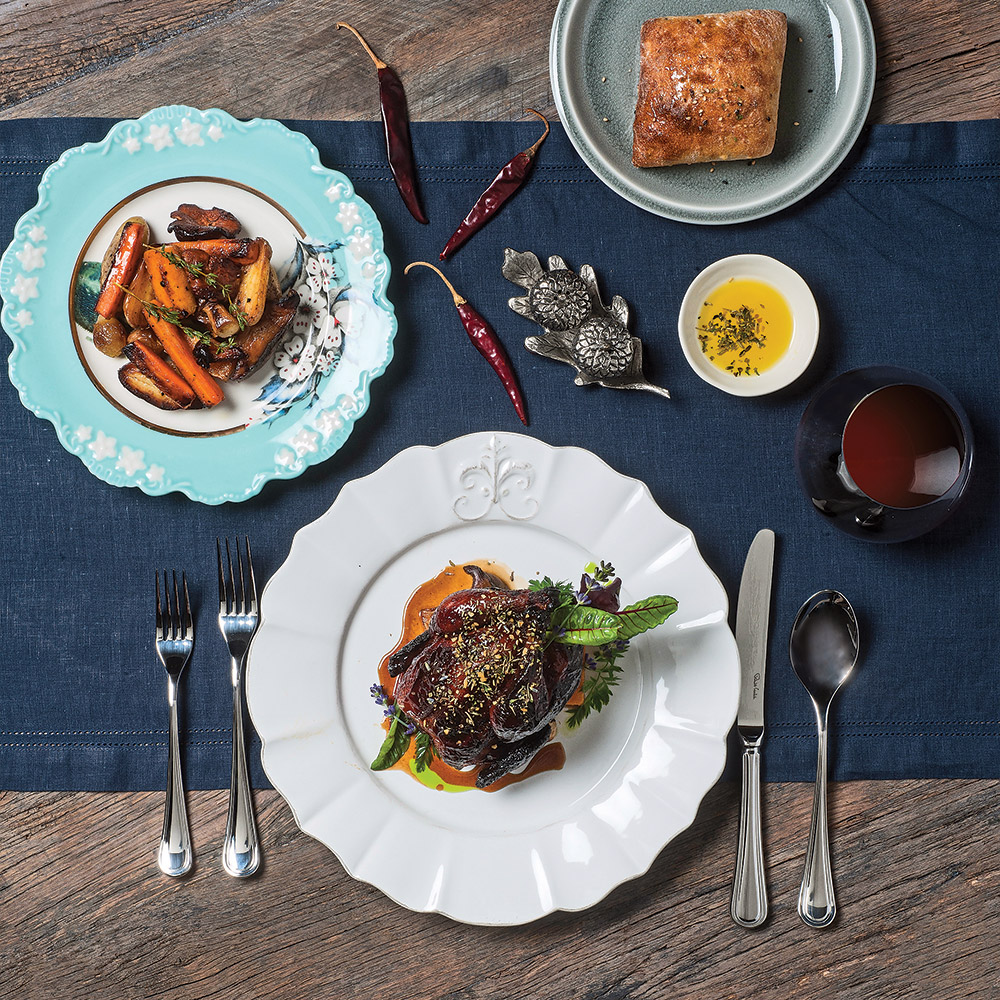 PICK THE PERFECT PLATE
The presentation of the meal is just as important as the taste.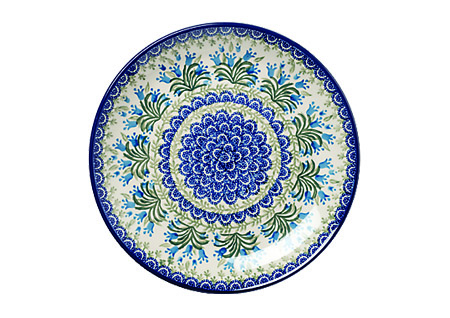 Printed plate ($56.50) at Stebbins Anderson.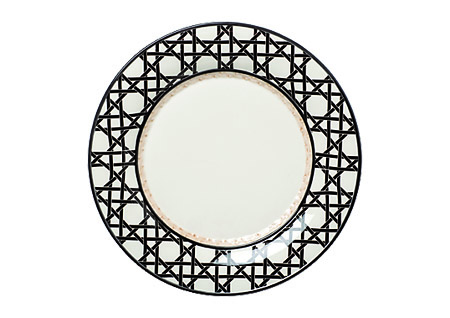 Plate ($27.50) at Stebbins Anderson.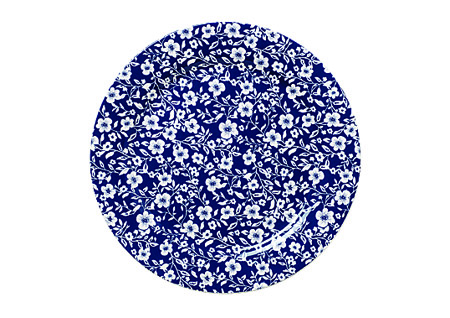 Blue floral dinner plate ($9.95) at Sur La Table.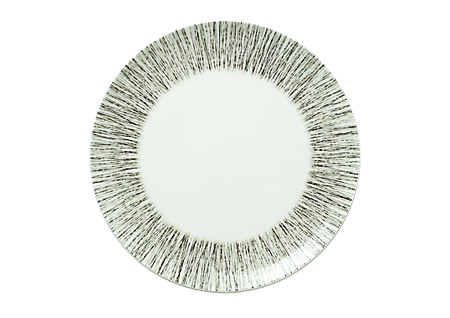 Ito dinner plate ($19.95) at Crate & Barrel.
BRIGHT IDEAS
COLORFUL CANDLES
During a dinner party, you don't want to overpower the area with artificial smells. Instead, colorful, long-stemmed, unscented candles on the table can add visual interest and set the mood.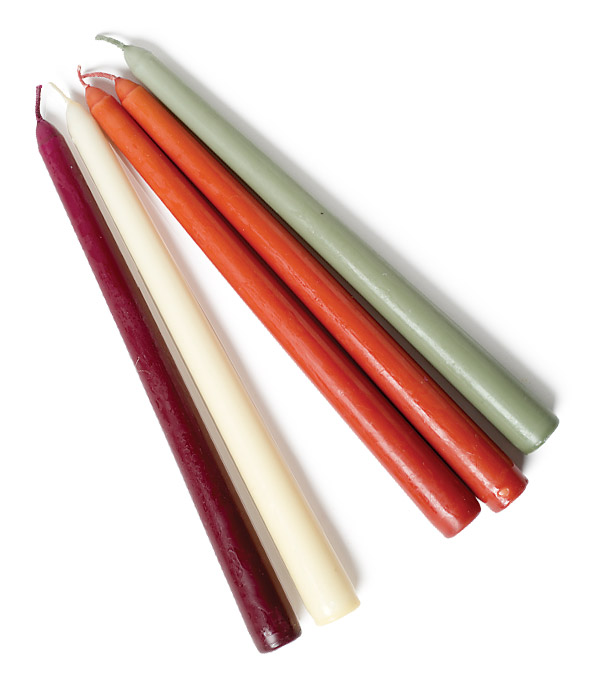 SPICY POTATOES WITH CHICK PEAS
Gluten-Free Side Dish
Breathe Bookstore Café
To alter the spiciness of the side, hold off on adding all of the curry powder. Guests can add more to desired flavor.
Ingredients
1 15-ounce can organic chickpeas
2 tablespoons olive oil
½ teaspoon mustard seeds
1 ripe tomato, chopped
2 tablespoons sesame seeds
1 teaspoon curry powder
1 teaspoon sea salt
1 teaspoon coriander powder
½ teaspoon turmeric
4 small cooked potatoes

Method
Heat oil in heavy skillet. When hot, add mustard seeds. When seeds pop, add tomato and curry powder. Cook a few minutes then add remaining ingredients, stir, and cook 2 to 3 minutes or until heated through.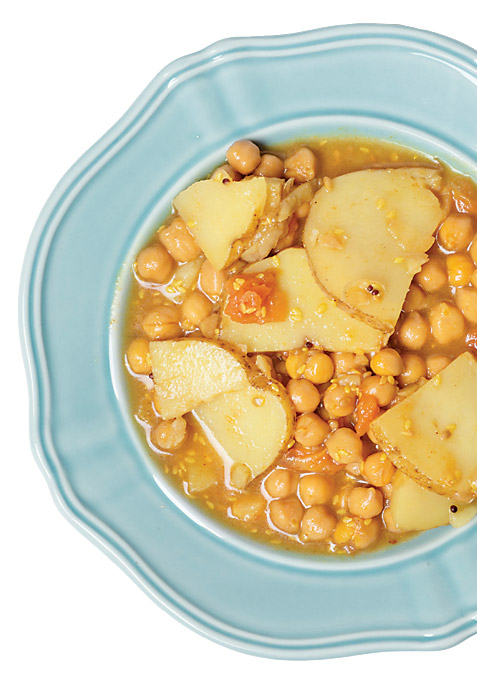 Best if served in a bowl-like plate or dish
to avoid spilling the sauce.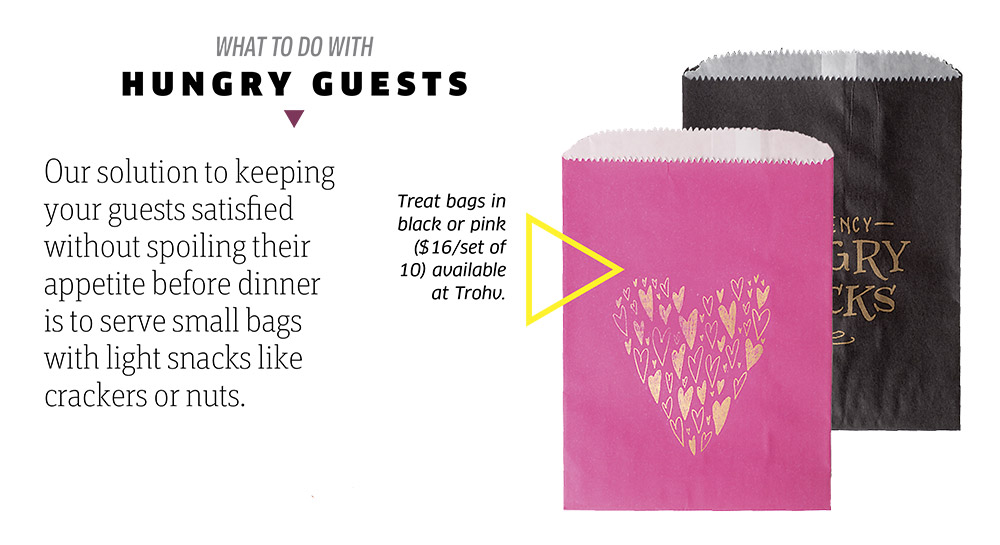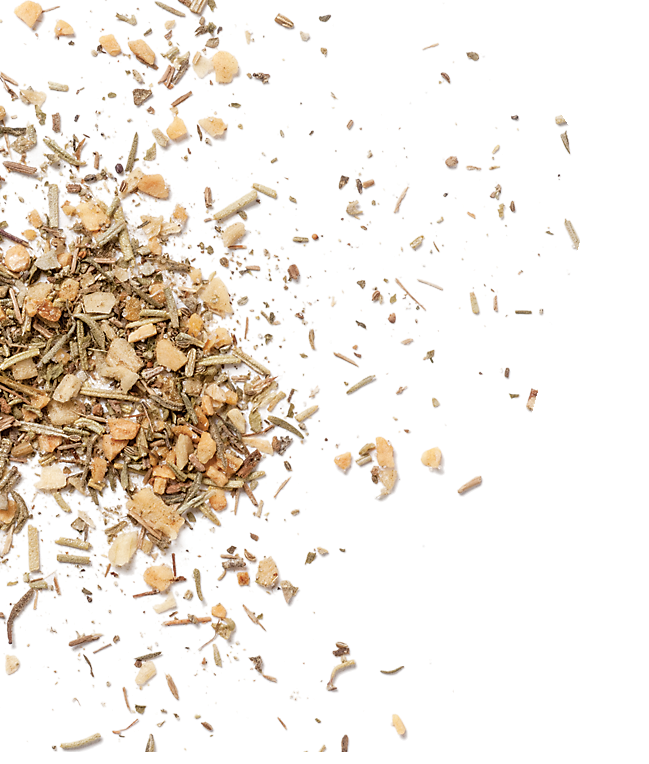 THE RUB
SPICE IT UP!
To create perfect layers of flavor, add a seasoning that complements and enhances the natural taste of the meat.