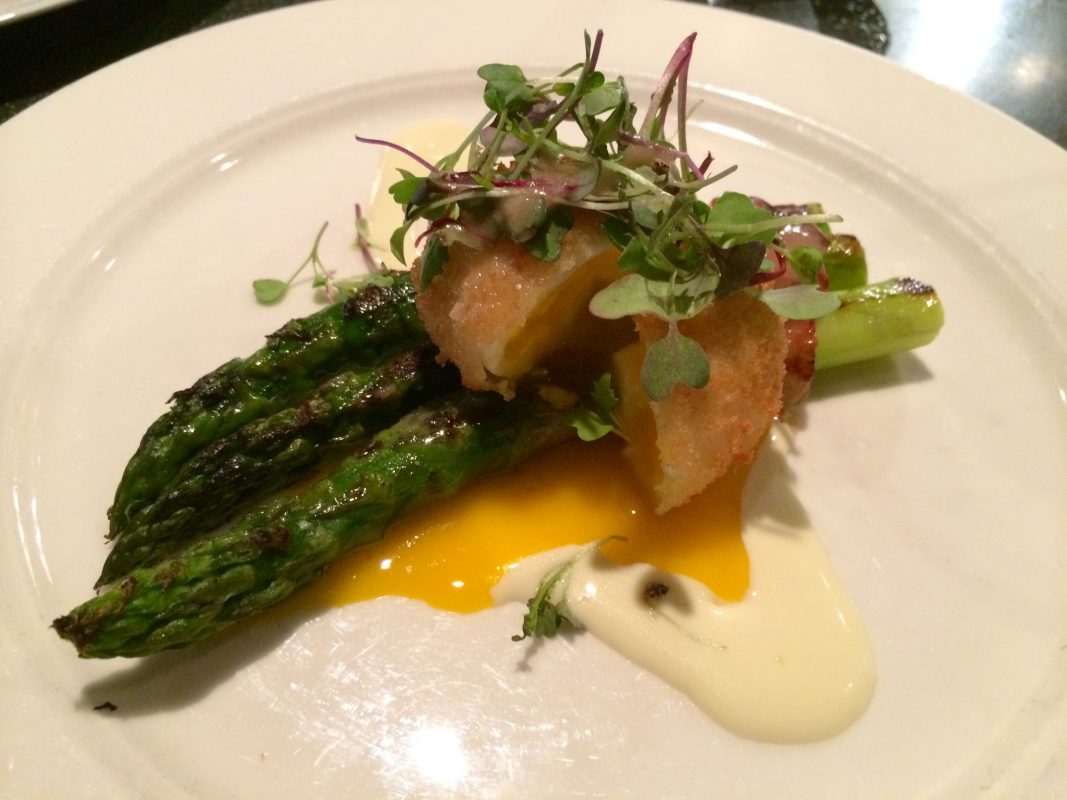 Spring in all its glory has come to area kitchens, and asparagus seem particularly ubiquitous. At Linwoods, tender asparagus are tossed with homemade ravioli in brown butter, while in another dish, a fried egg and strips of prosciutto perch on top of several sweet stalks.
Over at Woodberry Kitchen, the green guys are served roasted as a simple side, or add interest to a Caesar salad with farm-egg dressing.
And if you like your veggies fried, try them at Oceannaire, where they're served Parmesan-crusted with blue-cheese fondue. Ramps, peas, and artichokes are also starring on springtime plates. Stay tuned for broccoli, arugula, and cabbage in the weeks to come.