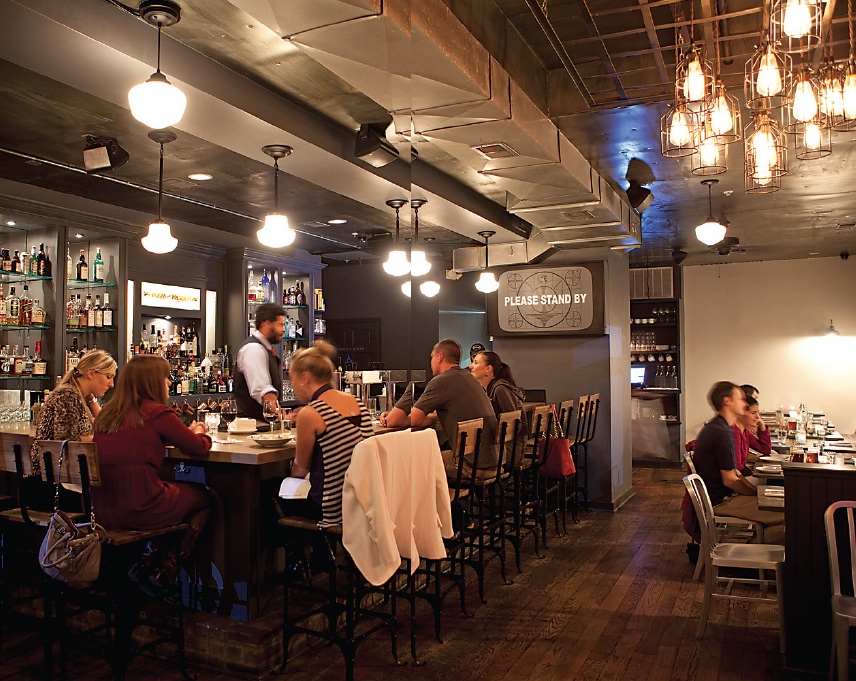 Hersh's-Photo by Ryan Lavine
Ever wondered what it would be like to combine Jewish and Asian food? Well, wonder no more.
Hersh's and Dooby's, in Riverside and Mt. Vernon respectively, are teaming up for an event that they're calling the "Jewsian Supper." The event will be held at Hersh's on Thursday from 7-10 p.m.
Stephanie and Josh Hershkovitz of Hersh's and Phil Han of Dooby's are collaborating by joining their cultures' food.
The menu will include several combinations of Jewish and Asian food, including katsu-style corned beef sliders, miso ramen, and Korean barbecue on latkes.
"We tried to take things easily recognizable from people from both cuisines and put them together," Han says. "We both really appreciate each other's restaurants."
Han says the event brings more excitement to an already dynamic food culture in Baltimore.
The cost for dinner is $35. Premium tickets for the event are $55, which includes all-you-can-drink beer from Union Craft Brewing. For $65, you also get one-hour early access to the event and a private cocktail flight.
For tickets or for more information about the event, call Hersh's at 443-438-4948.