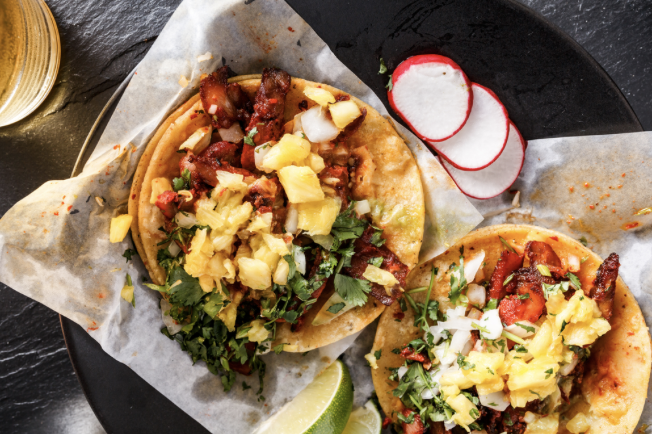 Shutterstock
These days, there's certainly no shortage of authentic Mexican food in Charm City. And chef Valentino Sandoval is planning to put his own spin on the real-deal delicacies when he opens his new restaurant, La Calle, this summer.
A native of Puebla, Mexico, Sandoval moved to Philadelphia in 1996, and cut his teeth working under the likes of Italian chef Marc Vetri, and Michelin-rated chef Walter Abrams—formerly of Napa Valley hotspot The French Laundry.
"Growing up in Mexico, I learned how to put food together," Sandoval says. "But here in America, chefs are more like artists. I've learned how to be creative and put little touches here and there. I want to do something different and fuse all of the techniques that I've learned—from French and American to Italian and seafood—into classic Mexican cuisine."
In 2015, Sandoval relocated to Baltimore and took a gig as chef de cuisine at Corner Charcuterie Bar in Hampden. Though he never went to culinary school, he says that his 20-year career working in various kitchens has given him ample experience to run his own restaurant.
"La Calle means 'the street' in Spanish," he explains. "It's personal to me, because I feel like I learned more on the street than I ever would have in school."
Expected to open in late May, La Calle will take over the former home of Sydney's Cafe on the first floor of the 10 South Street building downtown. After a long search, Sandoval and his three brothers recently landed on the 80-seat space and began to transform it from a Mediterranean-style eatery into a Mexican restaurant with orange walls, dark woods, brick accents, an open kitchen, and a bar and lounge with two television screens. 
Despite the influence of his heritage on the interior, Sandoval says that the restaurant won't be a typical taqueria. In fact, he will only offer one taco (a classic al pastor) on the menu. Other globally influenced dishes will include ceviches, salads, tostadas, and entrees like pan-seared salmon with huitlacoche (Mexican truffle) aioli and fava bean salad. The chef hopes to use locally sourced meats and vegetables, and make all of the restaurant's salsas and mole sauces in-house using his mother's recipe.
"The menu is going to be small," he says. "But we want to make sure that everything is fresh. The portions won't be huge, but with two courses, you won't leave hungry."
In keeping with the chef's values, the bar program will highlight margaritas made with fresh-squeezed juices and a sizable collection of authentic tequilas and mezcals.
Sandoval describes opening a restaurant as a lifelong dream. He is looking forward to teaching his own staff, and introducing diners to his unique take on classic Mexican fare.
"I read somewhere that food doesn't have a soul," he says. "We have to add soul to the food when we cook it. That way your customers can feel the love you put into it. When I make people smile, that means I'm doing something right."