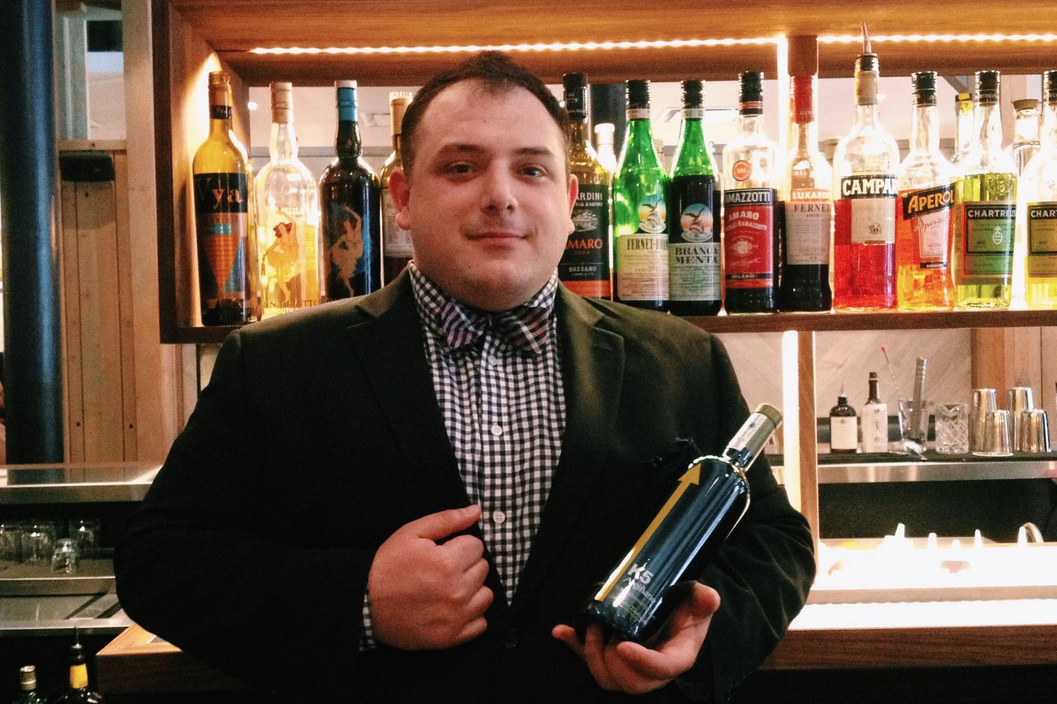 Courtesy of La Cuchara
For anyone who has seen the Netflix documentary Somm, it's no mystery just how difficult it is to pass the master sommelier exam, which covers nearly every nuance of wine.
But now La Cuchara's Greg Schwab is one step closer to the nearly impossible feat, as he surpassed level three of the exam process, becoming one of only two advanced sommeliers in Baltimore (the other being Wit & Wisdom's Julie Dalton). Only eight out of 61 candidates passed the intensive three-day exam, held by the Court of Master Sommeliers earlier this month.
"At the end of the three days, they bring you into a room to tell you the results one-on-one," says Schwab, who has been intensely studying wine for more than five years. "It was very emotional and I felt a lot of gratitude for everyone in Baltimore who helped me get here."
Schwab began his career learning about French wines at Petit Louis Bistro, then became a sommelier with the prestigious Batali and Bastianich restaurant group in New York and wine director of a steak house on the Gold Coast of Long Island, before returning here to La Cuchara, which focuses on wines from the Basque region.
"The most important thing is to understand geography," Schwab says. "At La Cuchara, I can really apply myself to niche producers in Northern Spain and up-and-coming regions in France—which might be a blind spot for some others."
Schwab he likes to blind-taste any new wines that come into the restaurant to objectively evaluate their quality, just like the most difficult part of the sommelier test. He also meets weekly with a group of "tight-knit" Baltimore sommeliers to study and taste.
"I've lived all around the world at this point: New Zealand, New York, D.C.," Schwab says. "But Baltimore always made the most sense to me. I felt like I was home as soon as I moved back to Hampden."
In order to advance and pass the master sommelier, or level four, exam (which only 200 people have in its 40-year history), Schwab will have to be invited. But he said he started studying for it just one day after passing level three.
To put Schwab's expertise to the test, we recommend sampling La Cuchara's well-curated wine list on Sundays, where bottles over $100 are available for half-price.
A piece of advanced sommelier advice? "Wine should always taste more valuable than it costs."