—Renderings by BCT Design Group
Before they met, got married, and became co-owners of flower shop Fleurs d'Ave on West North Avenue, Brandon and Ashley Wylie were both regulars at Lexington Market as kids.  
"Both of our grandparents would always take us to the market," Brandon says. "We used to do a lot of our shopping there." Aside from taking in the sights, smells, and tastes of staple food vendors, Brandon also, interestingly, remembers making requisite stops to pick up arrangements from the market's flower purveyors. 
Now, the couple's connections to the 239-year-old community fixture—the longest continuously operating public market in the country—are coming full circle.
After two application rounds that brought in more than 300 entries, development firm Seawall and the Transform Lexington team have selected the final 40-plus vendors that will set up shop inside the new Lexington Market when it opens in early 2022. Among them will be Fleurs d'Ave and mainstay sausage and snowball stall Sausage Master. Taking a staggered approach, Seawall plans to continue announcing two vendors on a bi-monthly basis for the rest of the year. 
"I've been here since 1986," second-generation Sausage Master owner Steve Cho—who, like  Brandon and Ashley Wylie, remembers growing up at the market—said in a video announcement. "I pretty much know everybody in here. I like to be known as the place that's been around for decades. We're here to stay."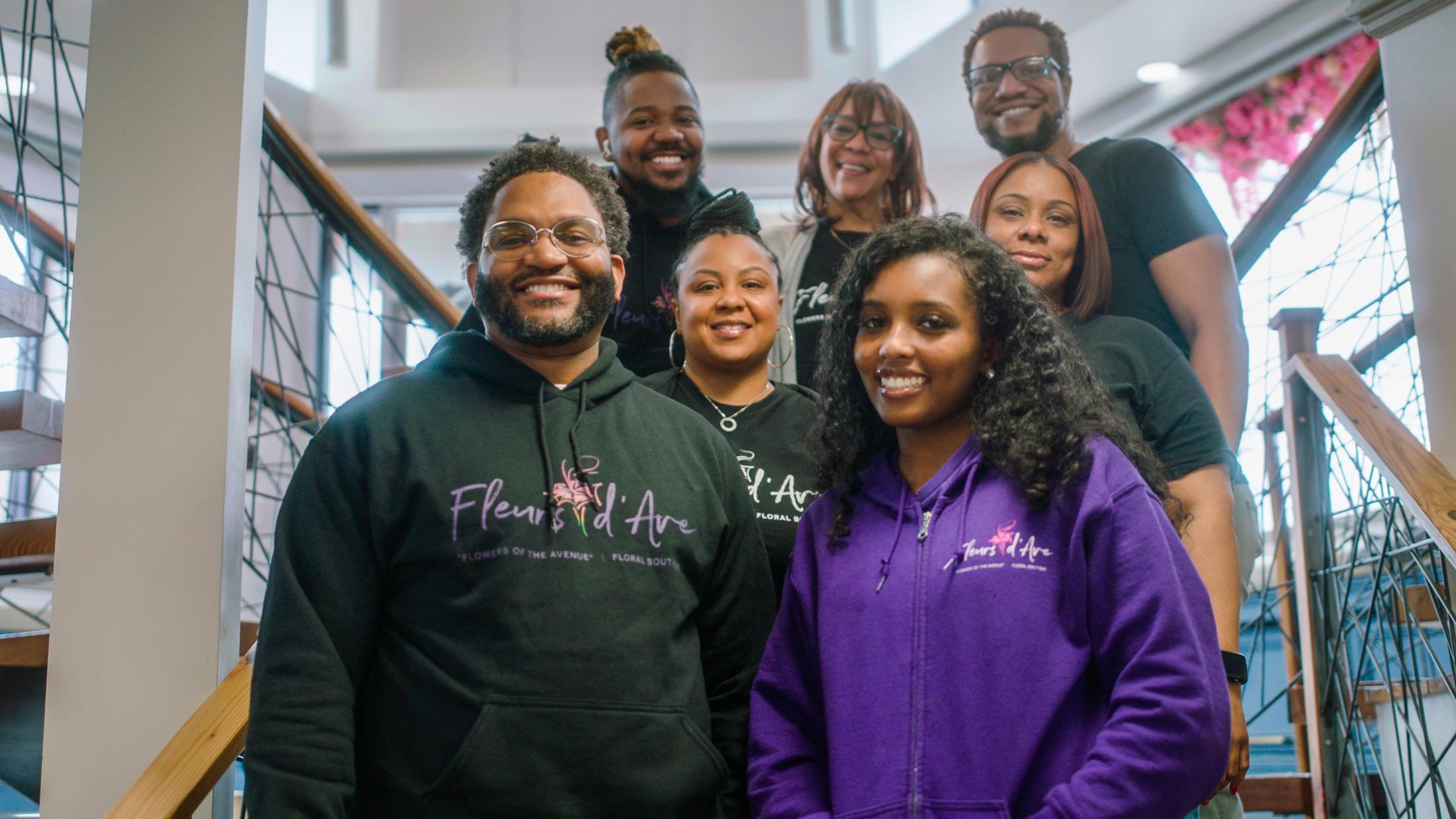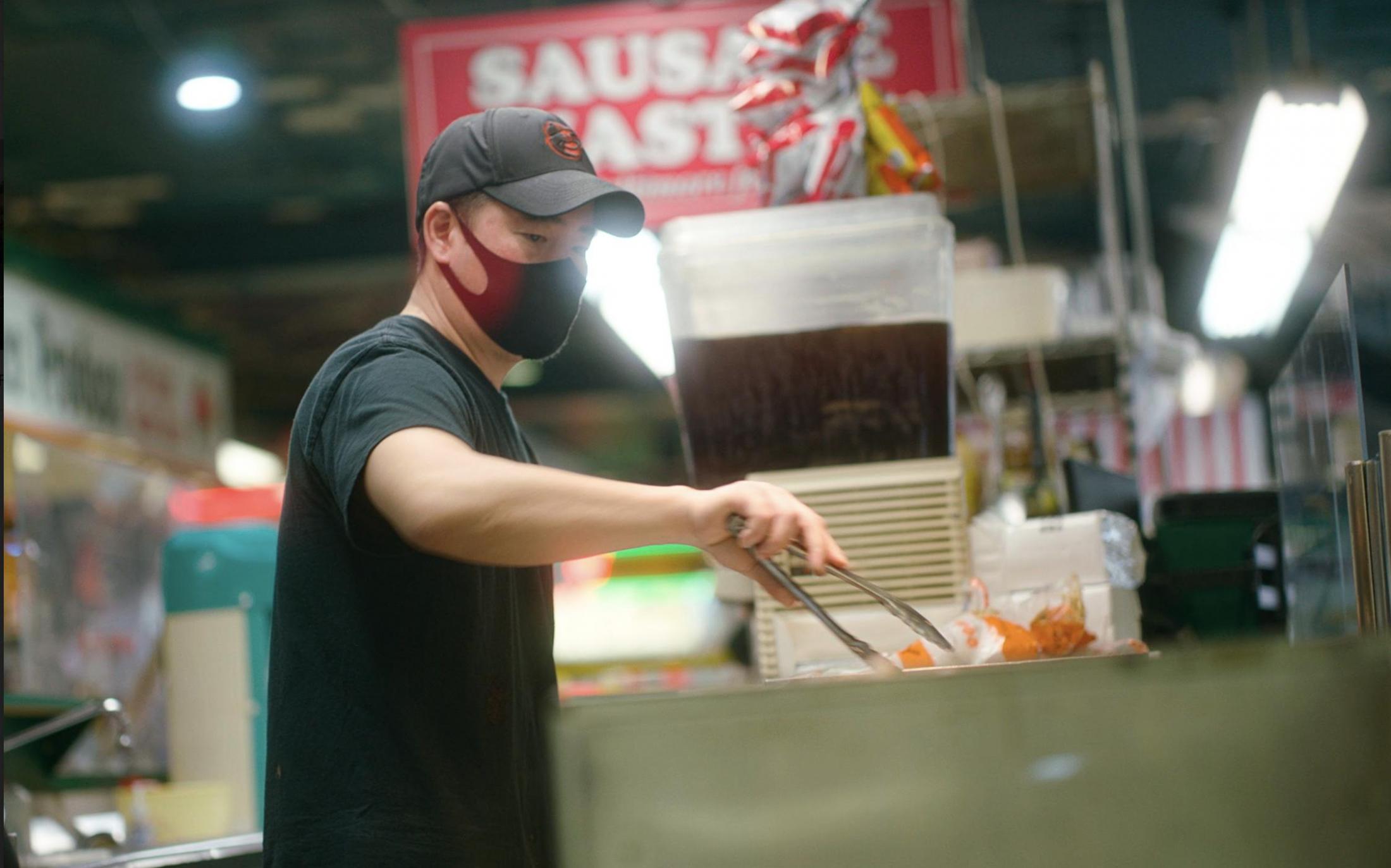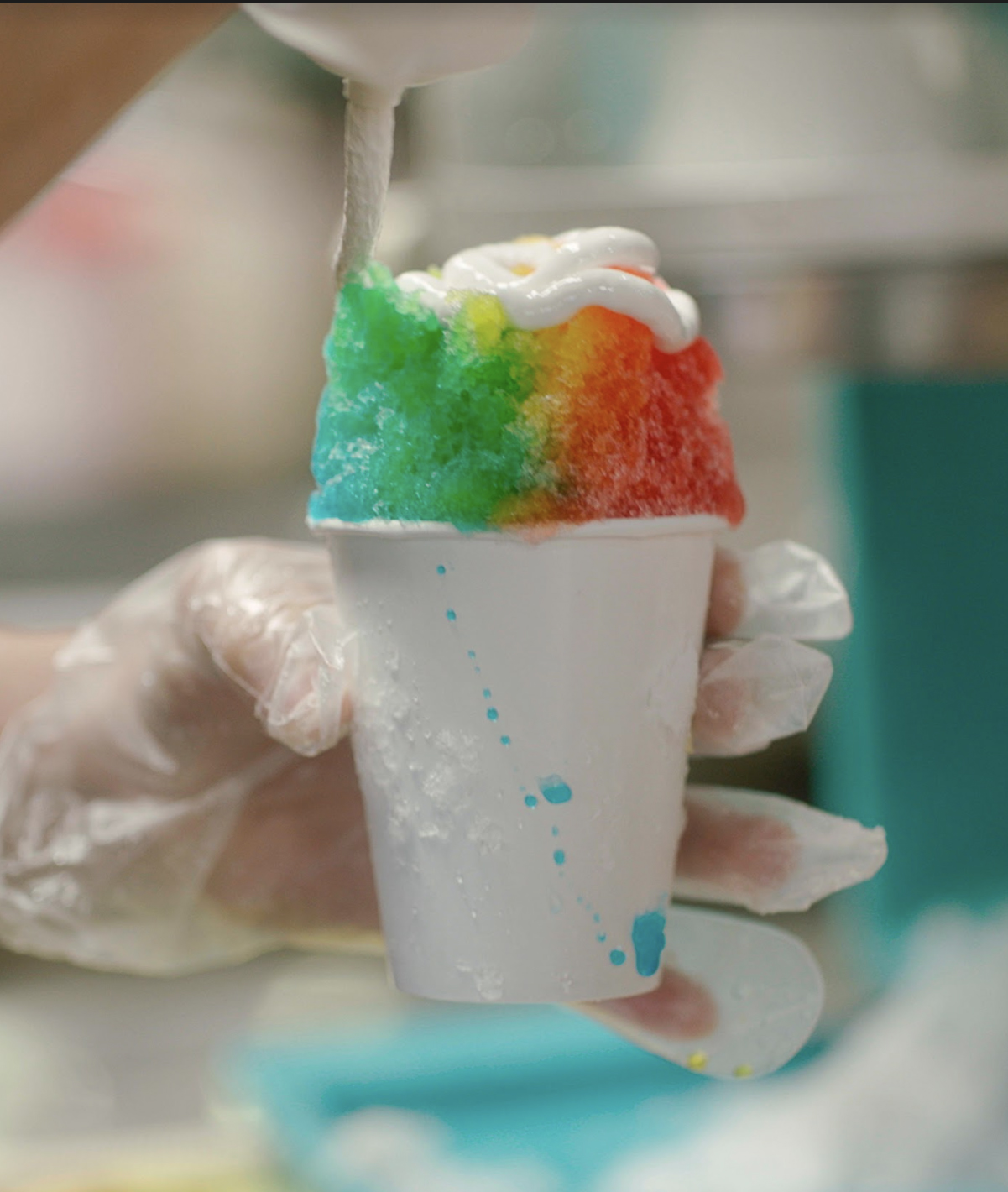 Since taking over the redevelopment project in 2018, Seawall has held a number of community meetings to address, among other things, how it would create a vendor lineup that fuses old and new, while also "better reflecting the diversity of the City of Baltimore and increasing representation of Black-owned, women-owned, and city resident-owned businesses," according to a statement. 
The vendor selection process, which began with round one in August 2020, was overseen by social justice nonprofit Baltimore Corps and took input from a diverse selection committee made up of industry leaders and small business professionals. The team worked to curate a roster of tenants that sell a range of produce and groceries, specialty foods to take home, and prepared dishes that can be consumed on site. There will also be 10 kiosks that house rotating concepts.  
When Ashley Wylie first heard about the call for applications through word of mouth, she and Brandon weighed whether expansion would make sense for Fleurs d'Ave.
"We bounced back and forth, trying to figure out if we would stretch ourselves too thin," Brandon says, "but then came the final day to submit the application and I was like, 'Let's go for it.' When we got the news that we were accepted, we were so excited to be a part of such a landmark in Baltimore."
The new market building—now under construction in the lot adjacent to the current structure, which remains open—will boast two floors connected by a grand stairway with built-in seating (meant to be "Baltimore's biggest stoop.") Highlighting brick and metal accents and large windows letting in natural light, the $40 million redevelopment will also make way for a pedestrian plaza for open-air performances and community events.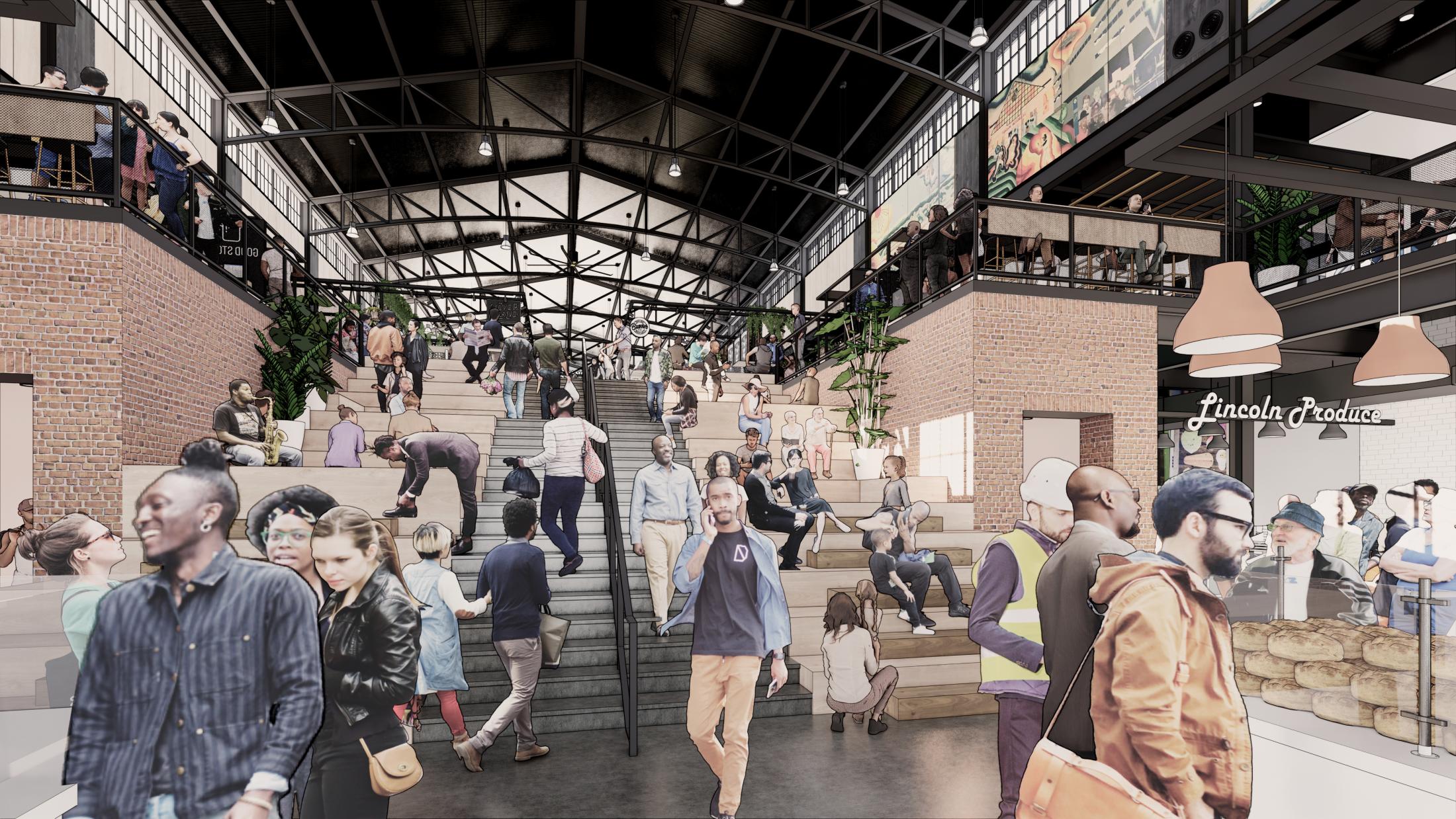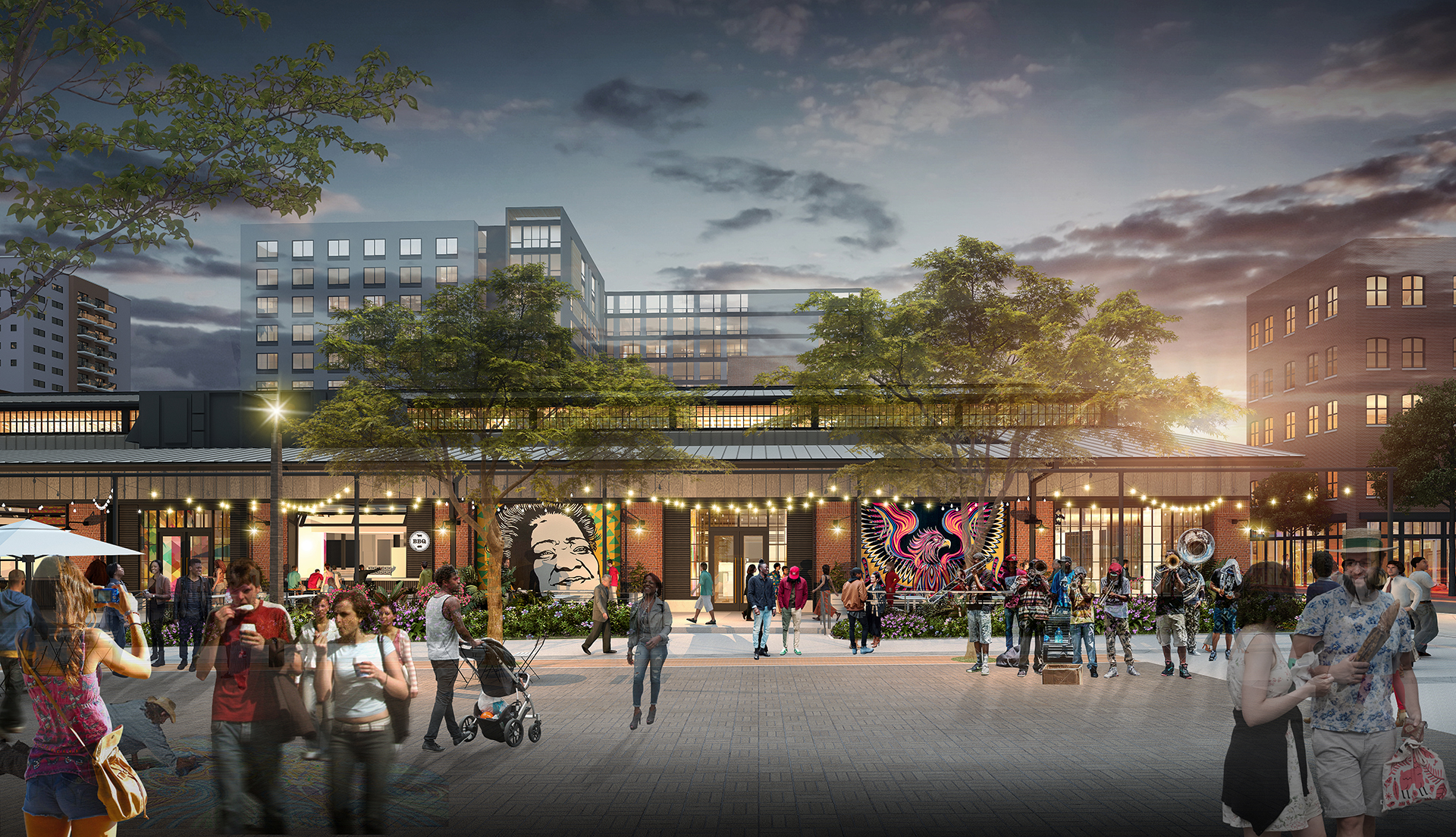 The communal atmosphere is something that the Wylies are especially excited to be a part of. "We are big fans of marketplaces when we travel," Ashley says. She adds that she's looking forward to designing the stall with a similar bright, modern aesthetic as the North Avenue shop. 
"We don't want people to feel like they are going to just be plucking a flower and putting it in a basket," Brandon says. "We like that there will be seating areas so we can sit down and really design something special. We want people to stay and be a part of the family." 
Brandon, who also owns Wylie Funeral Homes with his father and Above It All mental health services with Ashley, says that he's excited to be able to bring smiles to patrons' faces with the Fleurs d'Ave bouquets. 
"Coming from the funeral industry for so long, I'm very isolated in how I communicate to the public," he says, "but [Fleurs d'Ave] allows us to capture the happy moments. We get to talk about birthdays, anniversaries, weddings—the happy things in life where flowers are an integral part of that process."
Like many stakeholders in the project, Ashley hopes that, despite all of the modern upgrades, the market is able to preserve its historical significance for years to come. 
"One of my hopes is for it to still maintain its authenticity," she says, "and make Baltimore stand out as the great city that we are."