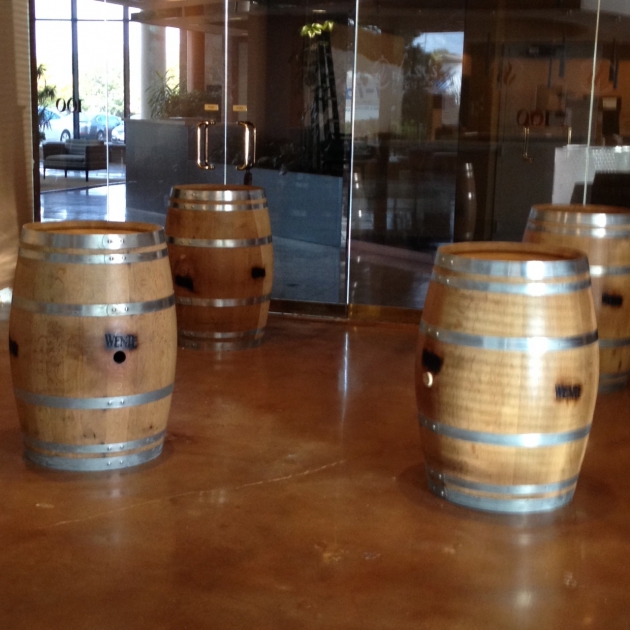 Suzanne Loudermilk
Liberatore's, which operates five Italian restaurants in the area, will unveil two new concepts in November—a wine bar in Timonium and a steakhouse/raw bar in Perry Hall.
The wine bar, to be called Liquid Lib's, adjoins the Liberatore's on Deereco Road in Timonium. It will feature state-of-the-art wine-dispensing machines, 300-400 types of wine, and 24 wines by the glass as well as tapas and pizza.
The small-plates menu will include empanadas, arancini, sushi, meatballs, fish tacos, and an antipasto selection of cured meats, cheeses, and olives. The 10-inch individual, brick-oven pizzas will be prepared at a pizza bar with seating.
Prices are expected to be under $12 a plate.
Owner John Liberatore said he got the idea from going to Liquid Assets, a popular wine bar in Ocean City. "It's good fun," he said, as he gave me a tour of the new addition today. "I love the concept."
Customers will also be able to select a bottle of wine at retail prices from shelves around the restaurant, either to be imbibed there for a $10 corkage fee or to be taken home. In addition to wine, the restaurant will serve craft beers on draft and beers by the bottle.
The surroundings will be impressive when complete. The wine barrels, pictured, will be turned into bar tables with stools, a communal table will be made from rough-hewn wood; and the main bar will be topped with a crystal-like slab of 1 ½-inch glass that will reflect colored LED lights underneath it.
A fireplace with sofas and big-screen TVs will also complement the spot.
In Perry Hall, the longtime restaurateurs took over the empty Manhattan Grill in Honeygo Village and are turning the space into a steakhouse and raw bar. It will be called Lib's Grill. "There isn't anything like it in the area," John said.
Liquid Lib's is scheduled to open November 25. Lib's Grill is expected to open around the same time.
The Liberatore family opened their first eponymous restaurant in Eldersburg 25 years ago.