At Liora, Baltimore's First All-Vegan Fine-Dining Spot, You'll Never Miss the Meat
Everything is illuminated at the new restaurant inside 414 Light Street.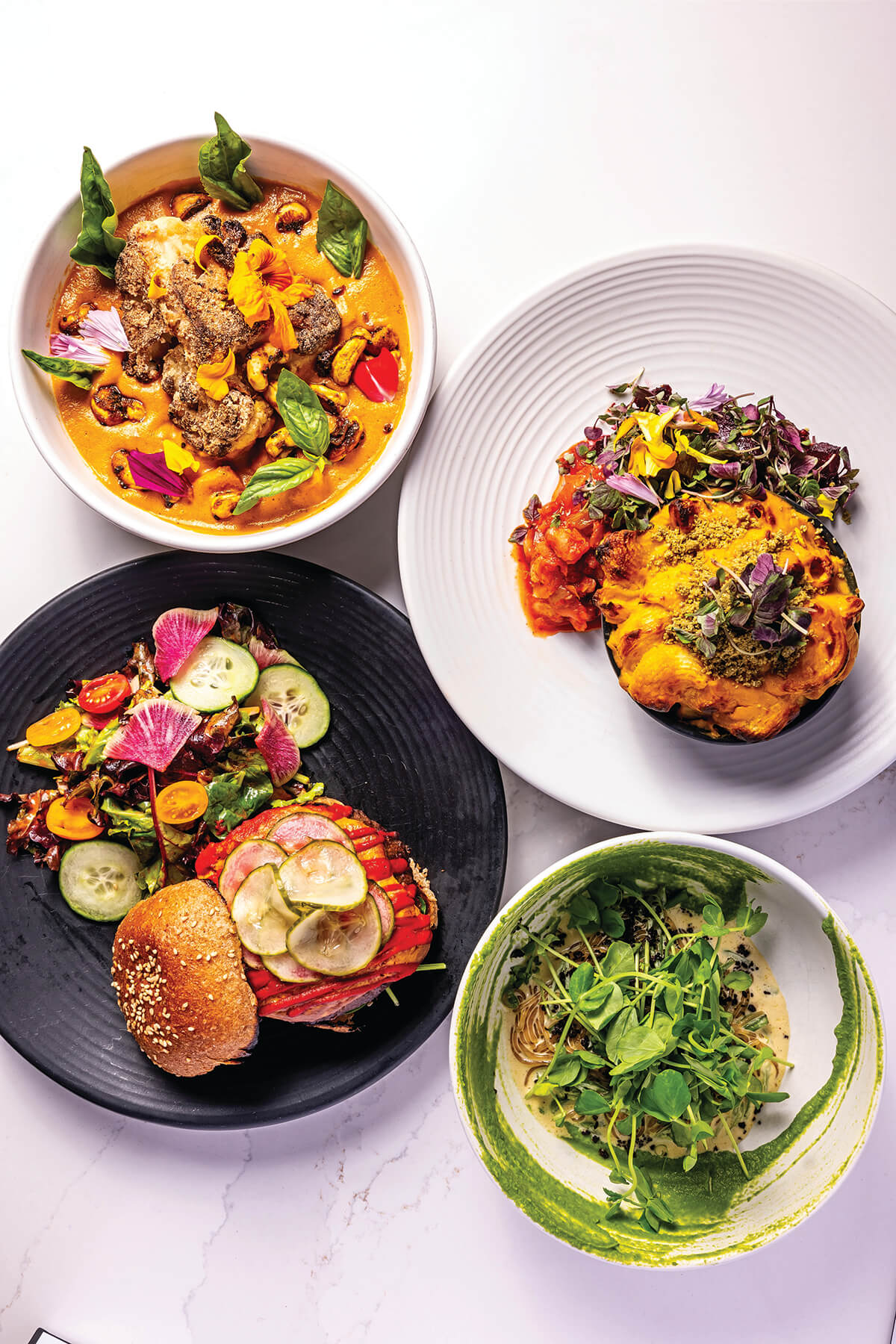 If the idea of eating vegan cuisine feels like punishment for something you did wrong in a past life, then you've never been to Liora.
The restaurant, inside the Inner Harbor's new chichi high-rise condo, 414 Light Street, is Baltimore's first fine-dining all-vegan restaurant. Owner Matthew Kenney has plant-based restaurants around the world—Dubai, Sydney, São Paolo—but thanks to a friendship with Stephen Gorn, the developer behind the condo complex, he was lured to fill a niche in Charm City.
Former Points South Latin Kitchen owner Bryson Keens was brought on as the restaurant's general manager and Natalie Carter from The Great Sage in Clarksville is overseeing the kitchen.
"Vegans can go to Land of Kush, Gangster Vegan," says Keens, "but for special occasions there isn't anything where the whole menu is plant-based."
At Liora, say sayonara to steak and chicken, and hello to barbecued beets. Whatever you order, you'll never miss the meat (or any animal products for that matter). The name Liora means light in Hebrew—also a nod to the restaurant's address—but a place where the "chevre" on the beautifully rendered "cheese" platter is made from a tasty blend of cashews, nutritional yeast, and herbs, is nothing if not enlightened.
"We are trying to show that the food is approachable," explains Keens. "You can order things that are far from pedestrian, but you understand what they are—a Caesar salad, heirloom tomato lasagna. We show you foods similar to what you already know but without the animal-based nature to them."
Since its summer opening, the restaurant has made some quick converts.
"We've had great support from our vegan community," says Keens, "but we're also getting a mix of people who are 'vegan curious' and vegan people bringing their non-vegan friends."