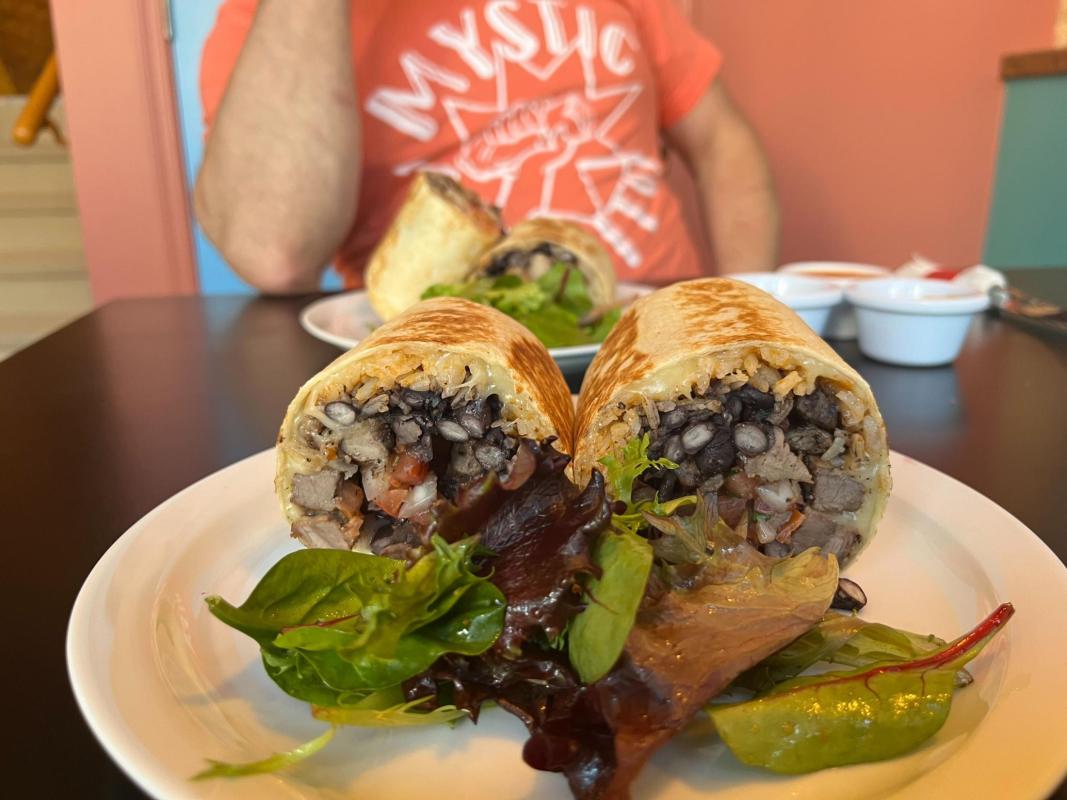 Mystic's classic carnitas burrito. —Grace Hebron
Prior to opening Mystic Burrito—a California-influenced eatery that debuted at 3133 Eastern Avenue last month—owner Alex Sushko spent almost three decades in The Golden State. From Pleasure Point, where Sushko used to own a surf and skateboard shop, to hippy town Sebastopol, the native Baltimorean could always find inventive takes on Mexican cuisine. 
"California is a country of its own," says Sushko, a child of Ukrainian war refugees who was born and raised in Highlandtown.
Soon after moving to the West Coast in 1994, he realized that burritos had a unique flair, too, often incorporating flavors found beyond Pacific waters.
The earliest plans for Sushko to open his own burrito shop—thought up with his brother, Adrian, a Baltimore real estate professional and restaurateur—date back to the mid-2000s. They eventually came to fruition last fall, when Adrian's Highlandtown eatery Avenue Sushi closed and Sushko moved home to take over the property.
Located next to Matthew's Pizza, with a clear view of The Patterson across the street, Mystic Burrito brings the sunny spirit of the West Coast to Highlandtown. Inside, a seating area with beachy blue and salmon-painted walls boasts colorful photographs by local artist Stephen Wakefield.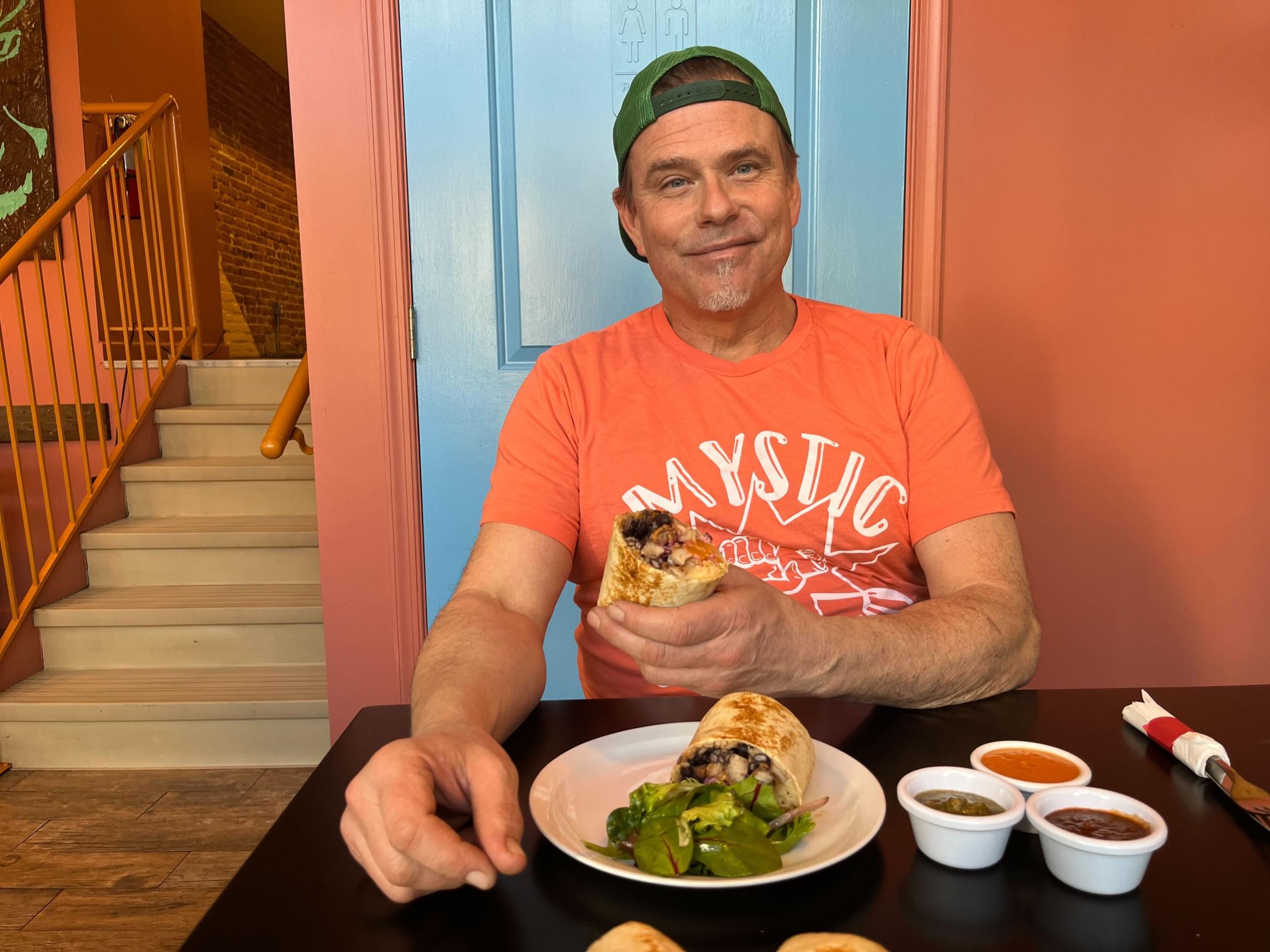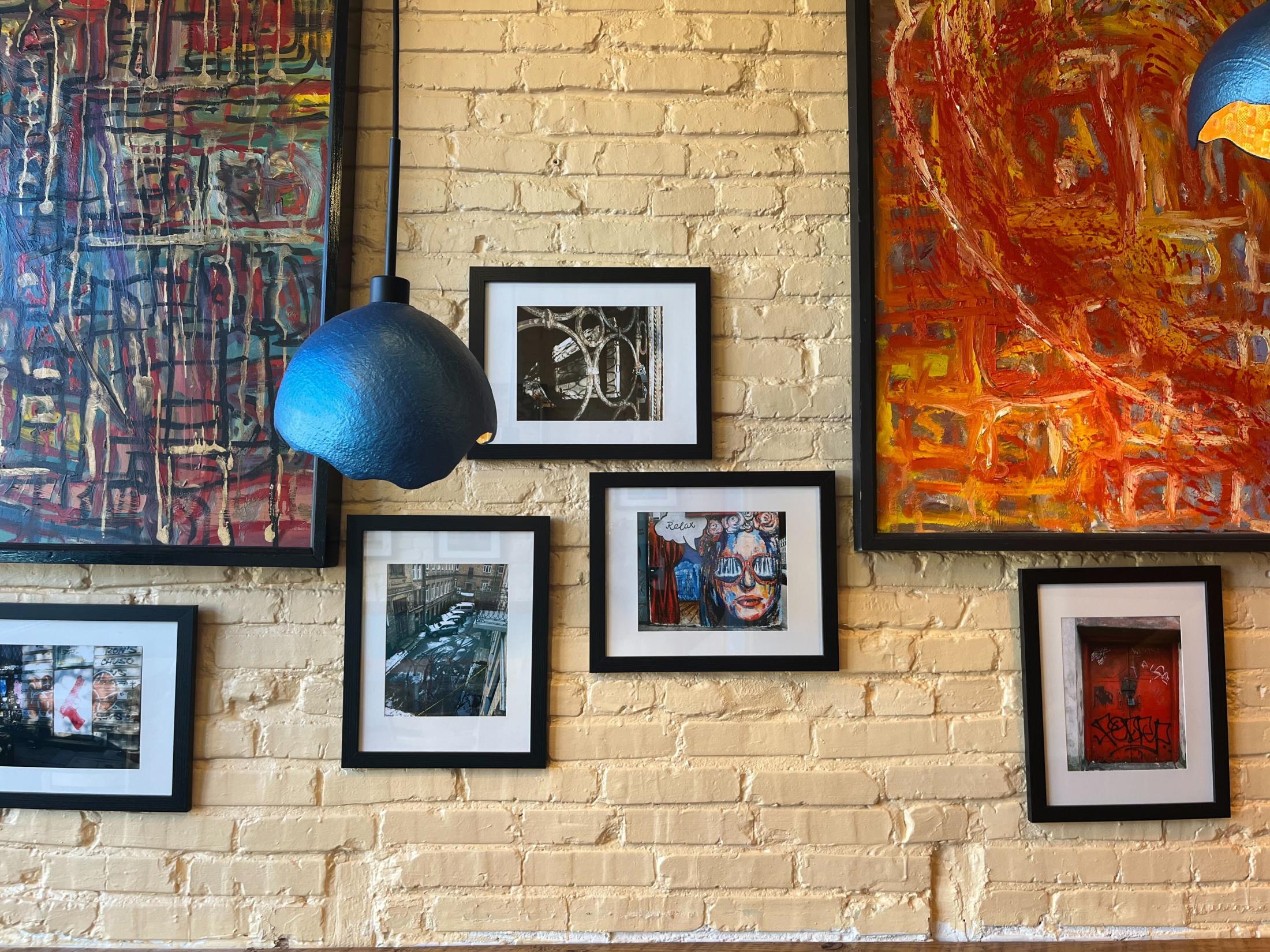 Toward the back, and up a tiny set of stairs, staff serves up made-to-order burritos, quesadillas, tacos, loaded nachos, salads, and stuffed yams. 
"We're working from a rowhome, so the kitchen is small," Sushko says. "But we're pretty ambitious about everything."
He's not kidding. Before opening, Sushko says he spent approximately 20 years in search of decent Monterey Jack cheese before arriving on a winner sourced from Lancaster, Pennsylvania. Though the burrito spot has only been in business for about five weeks, Sushko says he's been workshopping the menu for the past decade. "My whole process is done with a lot of love," he adds. 
Naturally, the burritos have been a best-seller since opening.
"Everyone [orders the classic] carnitas burrito," Sushko says. But the Filipino-style Sisig burrito—filled with pork, chicken, or tofu, as well as island slaw, adobo garlic rice, cilantro cream sauce, and an optional fried egg—is pretty popular, too. "We sell them at 10 in the morning when I'm thinking that we should be selling more breakfast burritos." (These come crammed with bacon, eggs, and home-cut, twice-fried French fries, like the ones in San Diego.)
And as for the Hawaiian steak burritos, "We just can't keep that stuff in stock," Sushko says. "It's a different taste—a little bit more savory," with teriyaki-marinated rib steak, Maui-style beer-battered onion rings, and green sauce. Another distinctive offering is the "Mochiko," with Hawaiian-style fried chicken, a Japanese mirin glaze, and yams. "People are liking the adventurous stuff," Sushko says.  
He hopes to up the ante soon, with talks of testing out some more burritos and new taco recipes in the near future. But, as of right now, Sushko has his hands full, working 18-hour days as Mystic starts to gain more traction: "I'm just hoping I can pull it off."