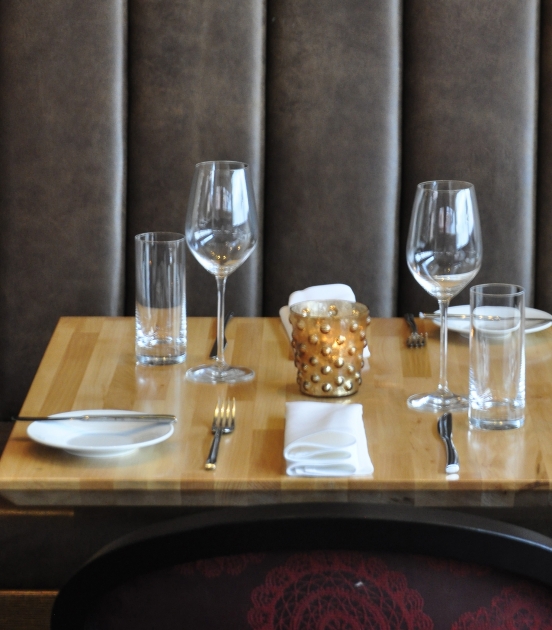 Fleet Street Kitchen
If you've noticed that the tablecloths are missing in the front dining room at Fleet Street Kitchen,
there's a reason. The Harbor East restaurant will be introducing The
Tavern Room, starting March 1, with a more casual dining option.
The
restaurant's current menu with a-la-carte items and prix-fix meals will
still be available in the upstairs area, now referred to as The Dining
Room.
The Tavern Room's food won't be typical pub grub, though.
Chefs
Chris Becker and Chris Amendola will be offering intriguing dishes like
merguez pretzel bites, ocean-trout belly crudo, confit duck leg, and
vegetarian items including glazed sunchokes as well as some previous
favorites: a "pig face and pickles" offal dish and a charcuterie and
cheese board.
To complement the food, Tim Riley, the restaurant's
beverage director, will be showcasing various punches in large punch
bowls for groups. They'll change seasonally.
The dining scene in Harbor East gets more interesting all the time.