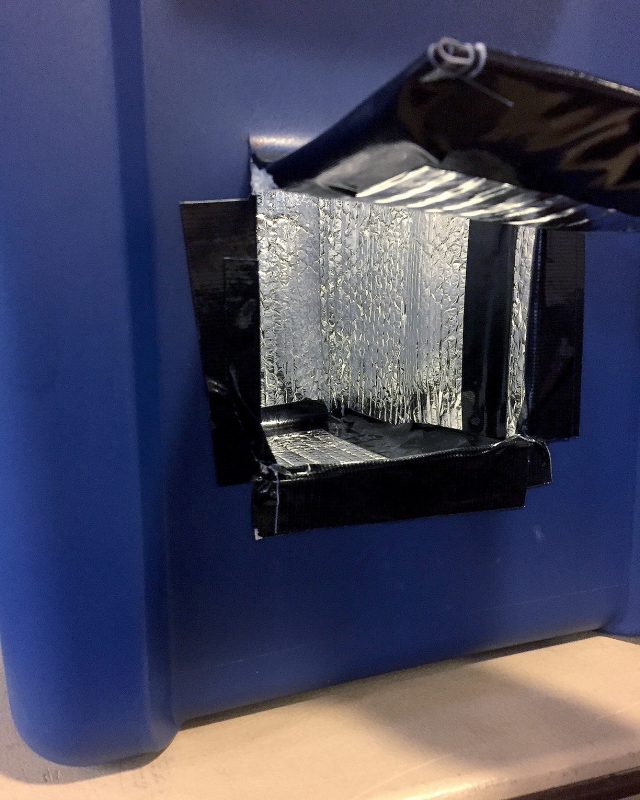 Courtesy of V-NO
It seems like wine bars are popping up all over the city. Grand Cru was definitely the pioneer, opening in November 2003. But now the Belvedere Square staple has some company.
In September of last year, V-NO (pictured) opened up in Fells Point. Adding some class and modern chic to the neighborhood, V-NO is very wine-centric with only a couple of food items on the menu. They categorize their wine bottles using simple adjectives (juicy, crisp, etc.) and have outside tables situated right on the water. Judging by a recent visit, business is surely booming. All of the outside tables were taken and the bar inside was pretty crowded, as well.
But now the latest to join the pack is 13.5% Wine Bar on the Avenue in Hampden. Located two storefronts down from Golden West Cafe, 13.5% will be owned by Wayne Laing, former owner of The Wine Underground. The shop should open within the week or so, and it will have a trendy bar and lounge area with a store to purchase bottles. Laing said glasses will be about $6 to $7 and the bar will also serve tapas.
It's hard to imagine such an upscale-feeling place situated in the blue collar hub that is Hampden. Yeah, there are trendy boutiques and bistro-style restaurants. But, a wine bar/lounge? That's really kicking it up a notch. "I feel as though I'm going to change the environment," Laing told the Baltimore Messenger. "My philosophy is, if you build it, they will come."
My guess is they definitely will. Hampden obviously already has a market for wine-savvy customers, as evidenced by The Wine Source's ever-popular tasting events. Plus, 13.5% will be in such a prominent location that the Avenue's newest addition will be hard to ignore.