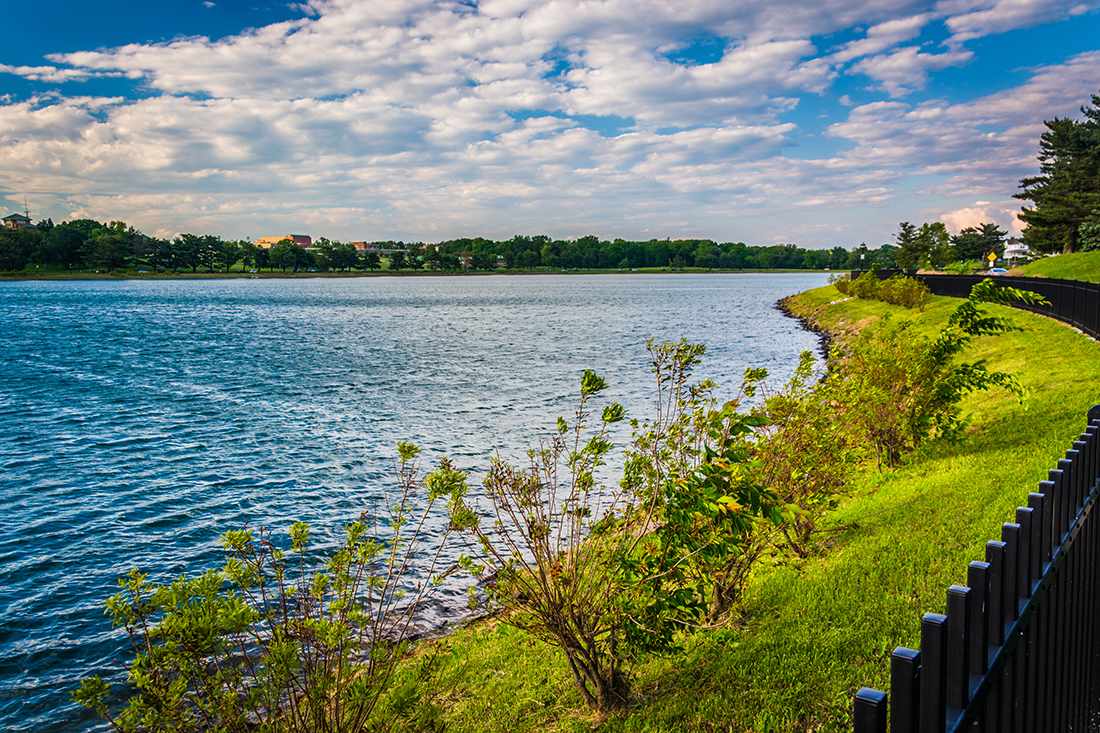 Shutterstock
Strike up a conversation about community with Nicole Foster, and after just a few minutes, you'll be amazed to believe that she and her family have only lived in Baltimore for six months.
In that short span, the Northeast Baltimore transplant—who owns vegan creamery Cajou with her husband, Dwight Campbell—has become so invested in the area, that she has organized an entire festival devoted to bringing the community together.
"We were inspired by everything here," says Foster, who recently moved to Coldstream Homestead Montebello from Reston, Virginia with her husband and two sons. "Baltimore felt like a place where we could create things. As opposed to other places where would have never formed a market because it always seemed like, 'Well, maybe somebody should do that.' But here, it felt like that somebody was us."
Foster is gathering more than 30 local makers, food vendors, and wellness organizations for the new Market at Montebello, a monthly event that kicks off this Saturday, May 25, and will continue on five additional Saturdays through October. Her hope is that residents from the areas surrounding the lake will use the market to connect with one another, while also accessing resources to build a greener, healthier neighborhood.
"Soon after we moved here, my husband and I were walking with our boys around the lake and we noticed that people would say good morning, but that would be it," Foster says. "No one would stop and chat. There was no coffee shop or gathering place for people to come and create fellowship with one another, and we really thought that was missing."
Located on the parking pad behind Montebello Elementary School, the environmentally conscious market will feature a composting demo by the Baltimore Compost Collective, yoga on the lake led by Bikram Yoga, and a cooking tutorial from Chef Catina Smith—who will teach attendees how to prepare arancini with romesco sauce using a few simple ingredients. There will also be kid-friendly activities, including seedling planting with the University of Maryland Extension Master Gardener Program.
Ultimately, Foster would like the market to be a catalyst to start a community-run garden using composted materials. As a step toward that long-term goal, she is donating a portion of all vendor fees from the first market to Montebello Elementary. The donation will help to rebuild the school's vegetable garden and ensure that students learn where their food comes from.
"I think about the proverb, 'Give a man a fish and you can feed him for a day, but teach a man to fish and you can feed him for a lifetime,'" says Michelle Diggs, who will be vending at the market with her startup Blondie's Doughnuts. "You're teaching children something as basic as how to plant a tomato or a cucumber. But it's really about teaching them what that could mean for an entire community."
Diggs will be on site slinging her scratch-made Brioche doughnuts injected with fillings like lemon curd, vanilla bean cream, and berry jam—which she and her husband prepare out of the Bmore Made With Pride commercial kitchen on Harford Road. Other local food businesses to look out for throughout the season will include Mera Kitchen Collective, Pure Chocolate by Jinji, Zeke's Coffee, Healthy People Juice, Vegan Soul Bakery, Cuples Tea, and, of course, Cajou.
There will also be live music spun by DJ Harvey Dent, and handmade crafts and clothing for sale from the likes of Orange Scissor Art, Regal Clothes, Scent City Candle Company, and Mitchell & Co.
Rosalind Mitchell—a Waverly resident who founded Mitchell & Co. after helping her grandson with a science project 10 years ago—is looking forward to selling her artisan soaps, lotions, body creams, and bath bombs at the community event.
"I'm excited to see all of the creative people that are in this community come together," Mitchell says. "We have some wonderful talent on this side of town, and I hope the market helps people to see all of these great small businesses and start to patronize them more."
The thriving small business scene, and the welcoming community feel, are reasons why transplants like Diggs and Foster say they feel so at home working and living in the Northeast Baltimore area.
"I've lived in many different states throughout my life, and Baltimore people are the warmest I've ever met," says Diggs, who grew up in Richmond, Virginia. "You meet all different people from all walks of life and they're all just good to the core."
Above all, Foster hopes that the market will be a tool to unite and strengthen the areas surrounding Lake Montebello as a whole.
"Coldstream Homestead Montebello is very different from Mayfield," she says. "And Mayfield is very different from Lauraville. These are vastly different communities, but it's exciting for them all to come together. I'm visualizing people overlooking the lake and feeling really transformed by this experience."