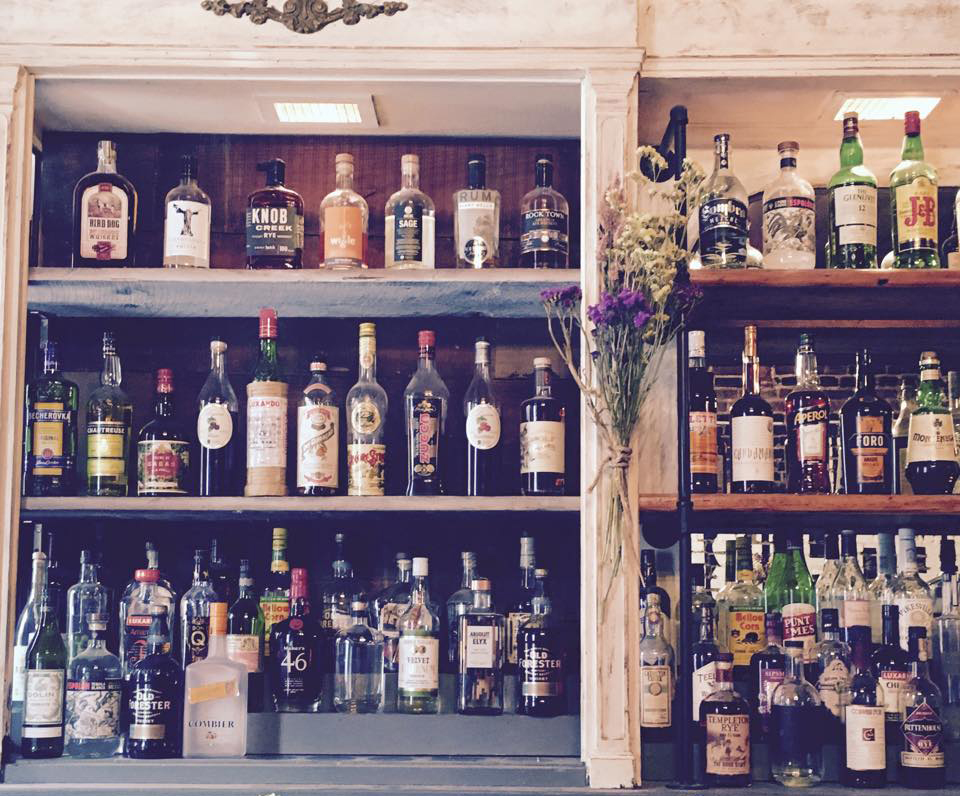 Courtesy of Rye
When beloved cocktail Rye closed its doors on Broadway last winter, Fells Point drinkers felt a void. But now a new iteration of Rye is opening this Saturday, September 10, just down the street in the former home of Leadbetter's.
Though no original Rye bar staff will be a part of the new concept, veteran cocktail crafter Perez Klebahn will be managing the beverage program. Klebahn previously had stints at Mr. Rain's Fun House, Warehouse 518, and Sugarvale.
"The thing that patrons will recognize is the similar dedication to the craft of the cocktail and dedication to our clientele," Klebahn said. "Now the idea of a cocktail menu has become more ubiquitous and customers are walking into a very welcoming experience."
That atmosphere, which Klebahn describes as "Victorian meets punk rock," includes new touches and remnants of the old. Owner Ryan Perlberg kept the exposed brick and graffiti-laden bathrooms of Leadbetter's, but added new touches like chandeliers, dried flowers, and ornate picture frames.
Rye's cocktail menu, which its staff is still workshopping, will include 16 concoctions focusing on the use of American whiskies, house-made ingredients, and French liqueurs like absinthe. One of the cocktails on the menu is Down By Law with Rittenhouse rye whiskey, absinthe, orgeat syrup, lemon, and Swedish spiced liqueur besk.
"With the space being the way that it is, we decided to highlight some masculine drinks with higher ABVs, but with a more delicate nuance," Klebahn said. "But we also want people to feel comfortable coming in and ordering their favorite glass of wine or beer."
This weekend for Rye, which opens at 5 p.m., will be a so-called "test drive" and the kitchen won't be open yet. However Cyrus Keefer, of Alewife and Fork & Wrench fame, consulted on the cuisine, which should roll out in three weeks and will focus on small plates and seafood.
Klebahn, who got started in the business more than 10 years ago, says that modeling the food menu off of a cocktail menu is now becoming a lot more commonplace—as opposed to the other way around.
"The cocktail scene mirrors the expectations of dining out," he said. "The clientele is a lot savvier now thanks to the hard work my colleagues have done to open bars, create menus, and make it visible. It has certainly raised the level of what we do behind the bar."