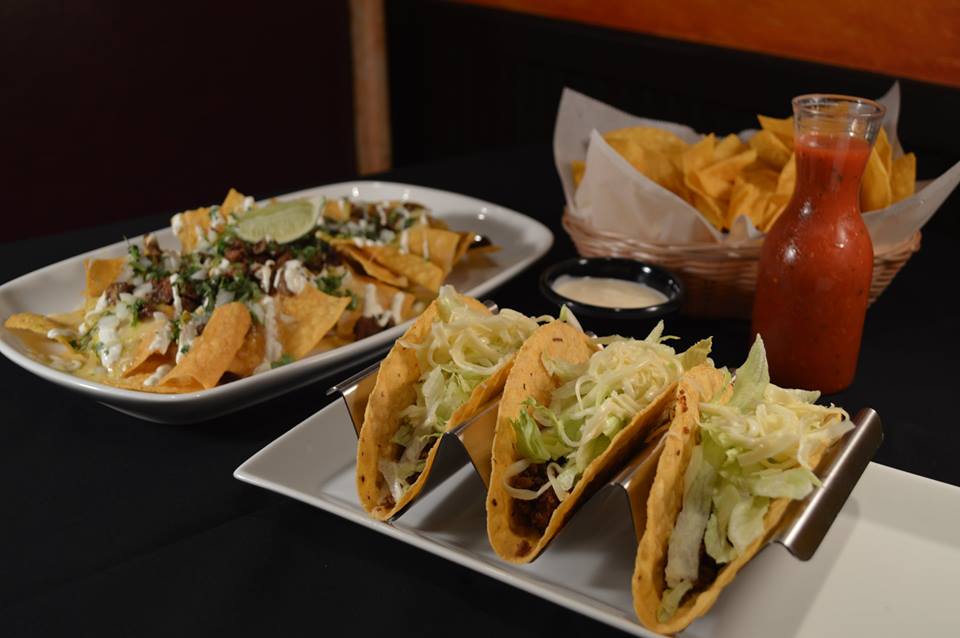 Courtesy of La Tolteca
Hard to believe, but spring is right around the corner, and a new fleet of restaurants are getting ready to breathe new life into Baltimore. Here's the current buzz, including some in-the-works projects and a few changes being made to existing eateries.
COMING SOON:
Chipotle Mexican Grill: If you thought the out-the-door lines at Shake Shack were outrageous, just wait until this popular chain opens its second location in the Inner Harbor within the next few weeks. Slated for an early April opening, Chipotle will be bringing its famous burritos, bowls, and salads piled high with D-I-Y toppings to the former California Tortilla space at 300 W. Pratt St. on the Inner Harbor. 300 W. Pratt St., 410-605-0991.
La Tolteca: Speaking of Mexican food, you may have heard this restaurant's name before—as it already has a few locations open in Bel Air, Cockeysville, and Aberdeen—but be on the lookout for the newest La Tolteca space opening in Canton later this month. Taking over the old home of The Horse With No Name on Boston St., this authentic south-of-the-border spot will offer up favorites like quesadillas, tacos, and fajitas, while also serving salads, seafood, and, of course, margaritas. 2324 Boston St., 410-276-2173.
Tilted Kilt Pub & Eatery: Known for its sports bar vibe and servers dressed in sexy plaid kilts, this nationwide chain plans to open 20 new locations scattered throughout Maryland, Washington, D.C., and Virginia by 2016. In fact, construction is already in the works for new Tilted Kilt restaurants in Wheaton and Annapolis slated to open by the end of this year. Each space highlights traditional Celtic décor. Offered eats include pub grub like Irish nachos, fish and chips, and burger options.
CH-CH-CHANGES:
Mother's Grille: This longtime Federal Hill favorite, known for its Purple Patio and frequent happy hour deals, recently announced that it's undergoing a huge remodel in the coming weeks. Changes to the 17-year-old space will include new windows, removing the dining room stairwell, a new 20-beer tap system, updated bar furniture, and a revamped menu with gourmet sandwiches and new seafood options. Mother's will be closed on Tuesdays, and on Wednesdays for lunch, for the next seven weeks as construction continues. 1113 S. Charles St., 410-244-8686.
Vito Ristorante Italiano: Vito's Cafe in Cockeysville has recently changed its name to something a little fancier, but its Northern Italian identity remains the same with authentic dishes like clams casino, veal marsala, and fettuccine Bolognese. The former BYOB spot has also recently added beer and wine to its menu after being granted liquor license approval last summer. 10249 York Road, Cockeysville, 410-666-3100.
Waterfront Kitchen: This Fells Point restaurant, known for its breathtaking harbor-side views, recently appointed David Hynes as its new executive chef. A Brooklyn native with experience cooking at upscale restaurants all over the New York City, Hynes is committed to maintaining Waterfront's support of local urban agriculture, while also putting his own unique spin on the restaurant's traditional dishes. 1417 Thames St., 410-681-5310
Wild's Seafood: Back in September, members of the Jessup community were shocked to learn that longtime fresh fish purveyor Frank's Seafood had closed. The space of the former Howard County mainstay has recently been taken over by New York-based Wild's Seafood. The market celebrated its grand opening late last month, and now offers a wide variety of fish, crabs, and other products from well-known wholesale seafood retailers. 7901 Oceano Ave., Jessup, 410-799-5960.
SHUT:
The Mallow Bar: The food court-style Baltimore Marketplace in Horseshoe Casino saw its first closure last month, when this coffee and dessert cafe announced that it was closing up shop. Although The Mallow Bar's chocolate-covered marshmallow treats didn't mix well with casino's clientele, the company's Rosedale location is still going strong, and you can find a number of its signature products at various coffee shops and farmers markets around town. No word yet on what will become of the former Mallow Bar space, which neighbors Lenny's Delicatessen, Tarks at the Shoe, and Heavy Seas Burgers in the casino's casual dining area.