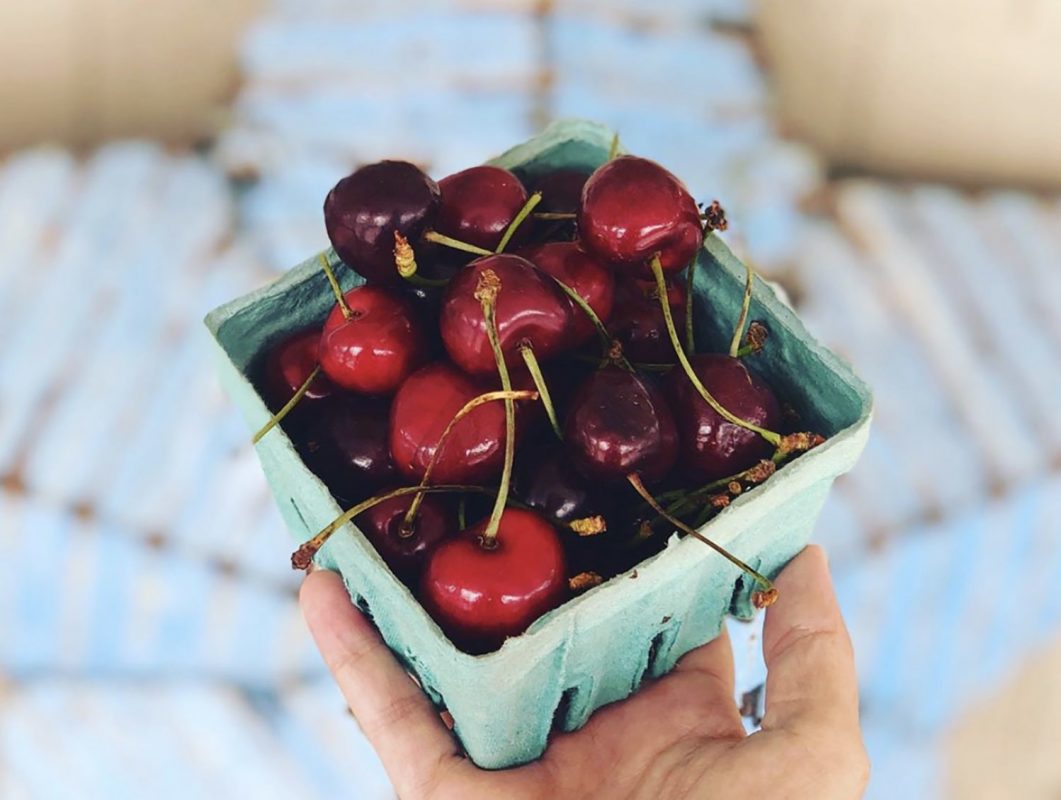 Rooster & Hen
NEWS
Rooster & Hen Moving to Cross Street Market: Just when we thought Cross Street Market couldn't get any more enticing, the newly renovated food hub recently announced that Catonsville grocery Rooster & Hen will be opening a "market within the market" this fall. Owners Joseph McRedmond and Allison Smith will close their Frederick Road favorite in September and head to Federal Hill to get the new 1,800-square-foot stall up and running. Since 2016, the owners have peddled local produce, featured items from small-batch makers, hosted area pop-ups, and even opened the store up for community events. That mission will continue in the new space—which will offer flowers, pantry staples, frozen comestibles, prepared foods, fresh fruits and veggies, meal prep kits, and a full kitchen for hosting pop-ups and cooking classes. "The Federal Hill community holds a special place in our hearts and has been the setting for some of our fondest memories," the owners said in a statement. "Becoming a part of the historic legacy is an honor."
Maximón Releases Patio Renderings: It seems like the wheels never stop turning for Atlas Restaurant Group—the team behind Harbor East hotspots Ouzo Bay, Loch Bar, Azumi, and Bygone. Next up is Latin American-inspired restaurant Maximón, which is expected to open this fall in the former home of Wit & Wisdom inside the Four Seasons Baltimore. Atlas recently unveiled renderings for the restaurant's Spanish-style courtyard executed by local designer Patrick Sutton. The plans for the promenade include glowing purple lighting, lush greenery, lounge furniture, and an oval-shaped bar overlooking the harbor. Stay tuned for more details.
Roggenart Closes Temporarily: Many Mt. Washington locals have made stopping into this European pastry palace a part of their morning routine for the past two years. But recently, the cafe—which was nearing the end of its lease—closed temporarily while the team prepares to open a new location at the yet-to-open Whitehall Food Market in Hampden this fall. Though a reopening date hasn't been solidified as of yet, here's hoping it's only a matter of weeks before the Mt. Washington shop starts cranking out its famous croissants and pain aux chocolat once again.
Wet City Lauded by Bon Appétit: Last week, we were pleased to see a local name featured in Bon Appétit magazine's recurring column "Highly Recommend," in which editors' share their favorite things. The piece was dedicated to the "Spaghett" cocktail at Wet City in Mt. Vernon. "This cocktail has become my official drink of the summer," editor Alex Delany wrote about the $5 happy hour drink that combines Miller High Life, Aperol, and lemon juice. "This is on deck for the rest of August and most of September for me. Long live Baltimore. Long live summer. And long live the Spaghett." We couldn't agree more.
EPICUREAN EVENTS
8/16: Jade Pop-Up at Fadensonnen
Johns Hopkins biomedical engineering student Jesse Wu, who started his own pop-up inside his dorm room last year, is bringing his Chinese-American cuisine to Fadensonnen in Old Goucher. Grab an order of Wu's signature Hunan rice noodles, and stick around to sip Fadensonnen's natural wines, beers, and sake throughout the night.
8/16-9/1: Maryland Vegan Restaurant Week
As Baltimore Restaurant Week comes to a close (many participants have extended their menus through Sunday, August 18) another dining-out promotion is just ramping up. Spots all over the state are rolling out dairy-free dishes in honor of Maryland Vegan Restaurant Week. Of course, staple vegan eateries including Golden West Cafe, L'Eau de Vie Organic Brasserie, Great Sage, and Stall 11 will be putting out their best plates. But you can also enjoy specialty dishes at restaurants like Wicked Sisters, La Scala, Little Havana, and Sobo Cafe. An array of special events throughout the week will kick off with a vegan baked goodspop-up at The Land of Kush on August 19.
SHUT
Bill Bateman's Bistro Reisterstown: Baltimore County locals are still reeling from the loss of the Bill Bateman's location on the Towson University campus, which closed for good last year. Now, yet another one of the homegrown pub's outposts is shutting its doors. After 21 years, the Reisterstown mainstay in the Chartley Shopping Center will close for good on Sunday, August 18. "It has truly been a pleasure being a part of this ever-growing and always-friendly neighborhood," management wrote in a post to Facebook announcing the closure. This weekend, regulars will gather for one last pint, crab pretzel, and order of wings around the bar at the community hangout. The Severna Park, Parkville, and Rosedale iterations of the local sports bar are still going strong.