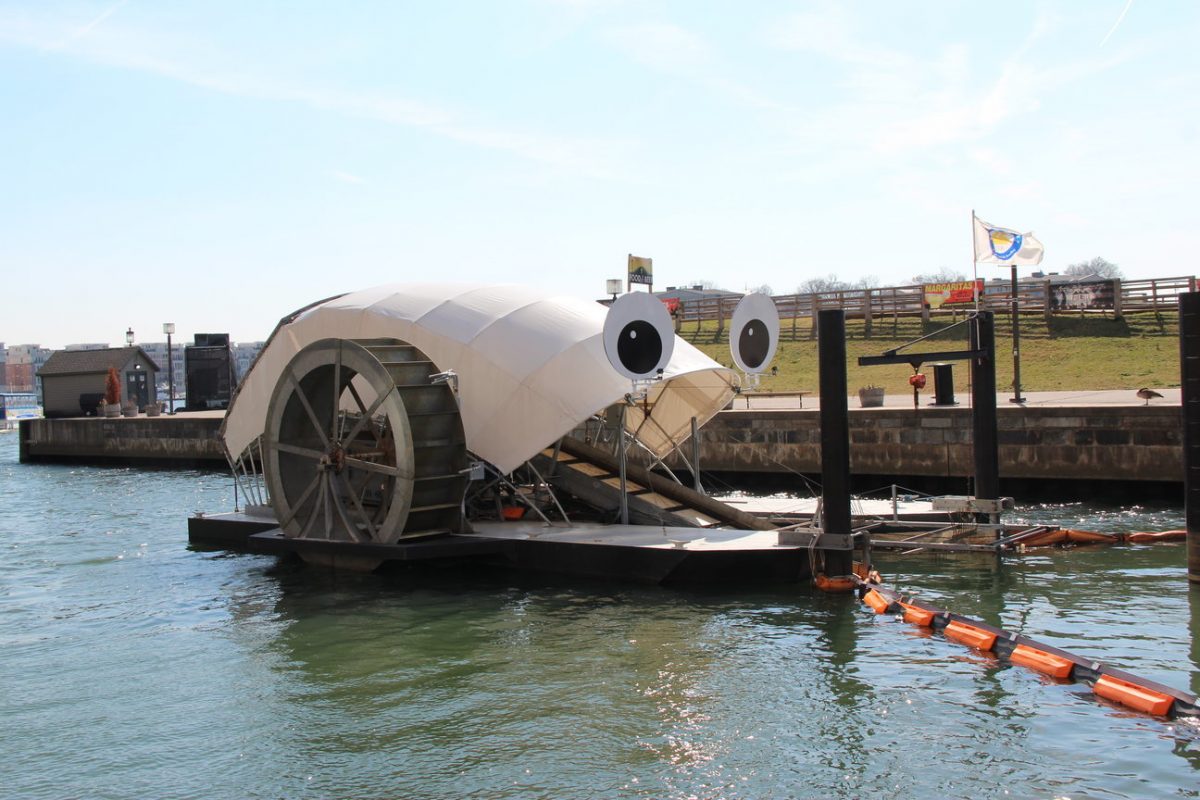 Courtesy of Waterfront Partnership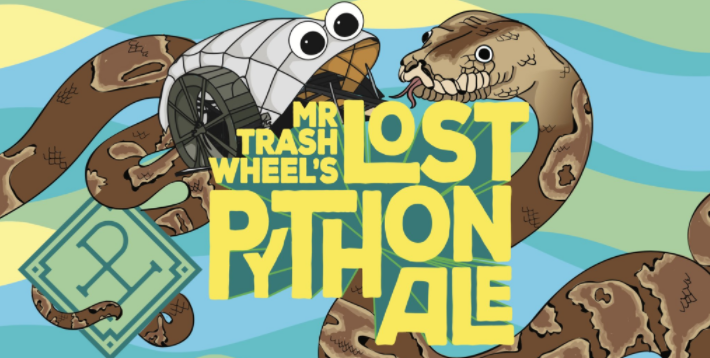 Lost Python Ale is a slow sipper, clocking it at just 4.5 percent ABV, with a blend of hops that gives off lemon-lime and stone fruit flavors. The beer was brewed earlier this week and will debut at an Earth Day event at Peabody Heights on April 22.
"After a hard day of cleaning up a stream or gardening oysters, this is just the kind of beer I want to drink while kicking back with my volunteers," Lindquist says. "And then recycling the cans, of course."
In fact, the decision to put the beers in environmental-friendly cans was intentional, O'Keefe explains. He elaborates by saying that, aside from being a contract brewery for start-ups, Peabody Heights has made it its mission to give back to the community, raising nearly $100,000 for nonprofits last year alone.
"Most of our proceeds for this upcoming event will go to the Healthy Harbor," O'Keefe says. "Long before the Trash Wheel came along, they've been working to improve the the waterfront. We are really proud of this town and the harbor is an incredibly important part of that."
As for Mr. Trash Wheel himself, who now has more than 10,000 followers on Twitter, he couldn't be more excited to have a beer named after his "one and only pet." Lindquist said he wouldn't rule out creating something similar for his counterpart, Professor Trash Wheel, down the line and that people's interest in the water wheels has been really inspiring.
"Many things came together to make Mr. Trash Wheel a success," Lindquist says. "It's not a computer rendering that people will have to wait 10 years to see. Day one it stopped trash from floating in the harbor. And people can see that. Plus, humor is compelling. That is what has engaged so many people to care about activism."
O'Keefe echoes the environmental sentiment and adds: "Anything with googly eyes works for me."