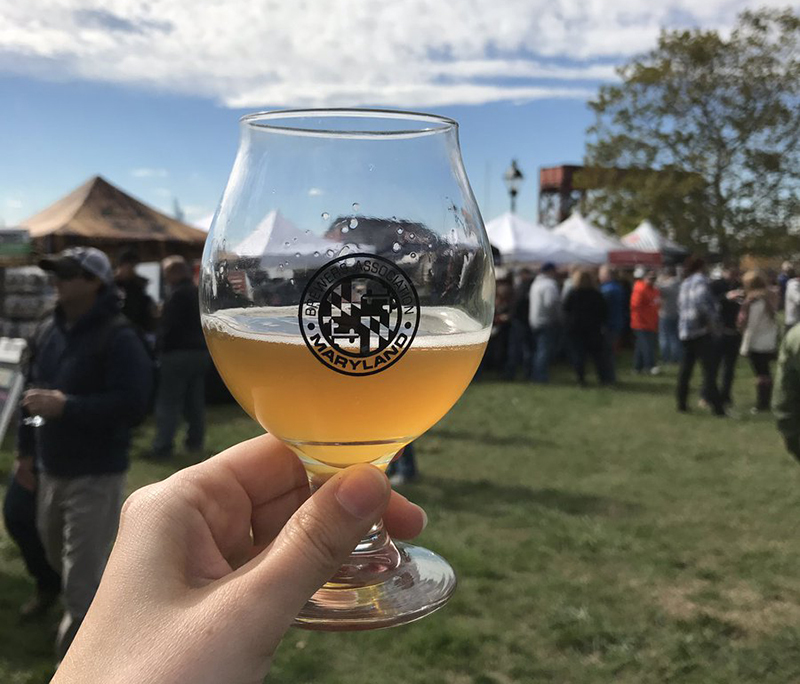 Rebecca Kirkman
It feels like deja vu for the craft beer industry this legislative session. 
A little over a year ago, house bill 1283 was passed on the Maryland Senate floor, which raised the cap on production of craft beer to 3,000 annual barrels and permitted the practice of contract brewing, among other things. The legislation was a hot-button issue when its original version was passed unanimously in response to Guinness' decision to build a large-scale brewery in Baltimore County.  
Many local breweries admitted that the bill wasn't perfect, but a good "compromise" between the original law and the eventual goals of the craft beer industry. 
Now, new house bill 1052 seeks to undo many of those endeavors. The new bill, which will be heard in the house on February 23, aims to repeal contract brewing, alter sample sizes of certain beer, and cap the amount of beer sold on-premises to 2,000 annual barrels (though Guinness would be exempt).
 
"HB1052 would inflict actual harm on a majority of the brewing industry," says Kevin Attacks, executive director of the Brewers Association of Maryland. "Rather than wasting our time and energy debating a tone-deaf, mal-intentioned attempt to distract from real conversations aimed to grow our manufacturing industry, we're focusing on our legitimate, reasonable, reform efforts." 
Currently, Maryland brewers have a $637.6 million economic impact, support 6,541 jobs with $228.3 million in wages and $53.1 million in state and local tax revenues. But the state lags behind some of its neighbors when it comes to gallons produced and number of breweries, which is why legislation like this is important for the future of the industry.
 
Sponsored by Delegates Dereck Davis and Talmadge Branch, HB1283's intent is to go back to the original law because, the lawmakers say, the craft beer industry was not happy with the results last year.
 
"All this bill does is reset—it just puts things back the way they were," says Davis, who is the char of the Economic Matters Committee. "For a year now, we've been told by the craft beer industry that 1283 was harmful to the industry. But everyone knew it was progress over the original law. The problem is that it may not have been as much progress as they wanted."
 
The bill's intent, in essence, is to scrap initiatives made to craft beer law. Some argue the bill is aiming to support restaurants and distributors who would benefit from capped beer laws. Davis says those entities "have nothing to do with" HB1283.
 
Curiously, Guinness and its parent company Diageo, are exempt from restrictions in the new house bill, but Davis says he agrees "with the premise that everyone should be on a level playing field."
 
What will also be argued on February 23 is house bill 518, colloquially known as the Reform on Tap Act of 2018, which will lift many of the current restrictions on farm, micro, and standard brewers in Maryland.  
Many local breweries, including Union Craft Brewing (which is getting set to open Union Collective this year and triple its brewing capacity) have implored its patrons to come out in support for HB518.
 
"Union made a difficult decision to expand our business and reinvest in Maryland," says Union co-owner Jon Zerivitz. "We made this choice in the face of the anti-small business attitude that is all too pervasive in Annapolis. If a bill like [HB1052] were to pass, we'd be crushed by its restrictions."
 
As for the February 23 hearing, Davis says he is eager to hear from all sides, which will undoubtedly include craft beer industry champion Comptroller Peter Franchot.
 
"We're going to let everybody make their case," Davis says. "We encourage everyone to contact their local officials and let their voices be heard in this matter."