A Lot of Gaul
Colette shines in Station North.
We'd barely breathed a sigh of relief that Bottega, Adrien Aeschliman's well-loved rustic Italian trattoria in Station North, had reappeared after a months-long hiatus when the restaurateur opened another venue around the corner.
Talk about an embarrassment of riches. Colette, open since February, is Bottega's French counterpart, serving up Provençal-inflected food in slightly more spacious digs that include a well-appointed, full-service bar, setting it apart from its sister restaurant's BYOB policy. That makes sense, given Colette's location. Sandwiched between Tapas Teatro and Pen & Quill, and just two doors down from the Charles Theater, Aeschliman's new hot spot has created a virtual Restaurant Row in this increasingly bustling block of Baltimore's Station North Arts and Entertainment District. We say, bring it on.
In contrast to its larger neighbors, Colette is an intimate space. It's long and narrow, with the marble-topped bar and tiled flooring up front recalling a Parisian brasserie and the line of sturdy wooden tables and absinthe-colored walls behind channeling a Toulouse-Lautrec poster of a busy urban cafe. Its charms are plainspoken and less quirky than Bottega's. It's cozy, but on weekend nights it positively buzzes with energy. (Read: It's loud.)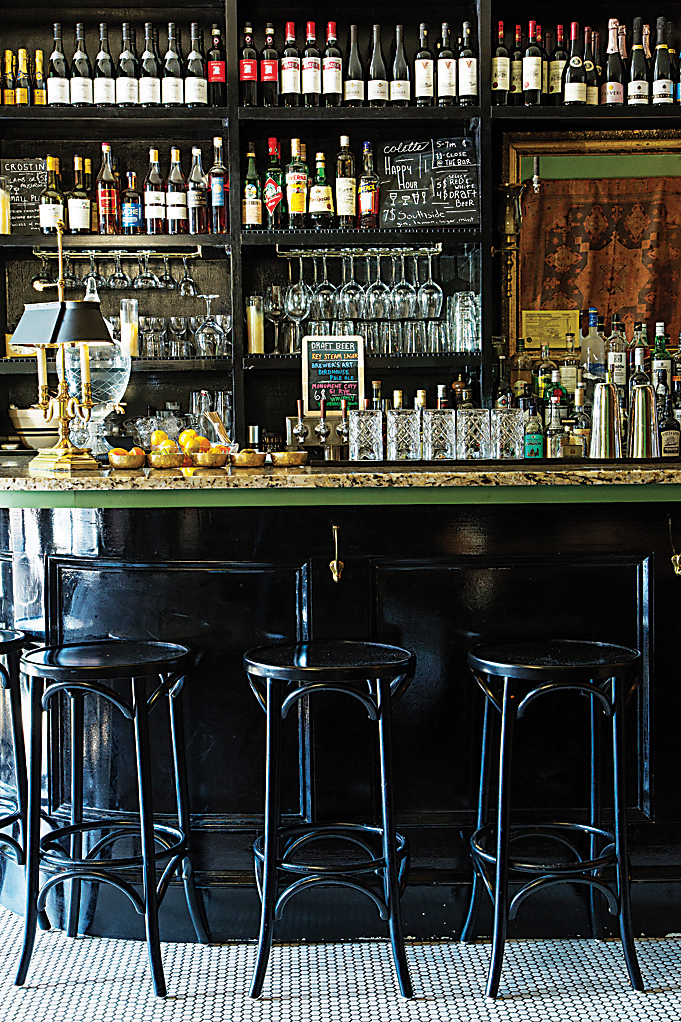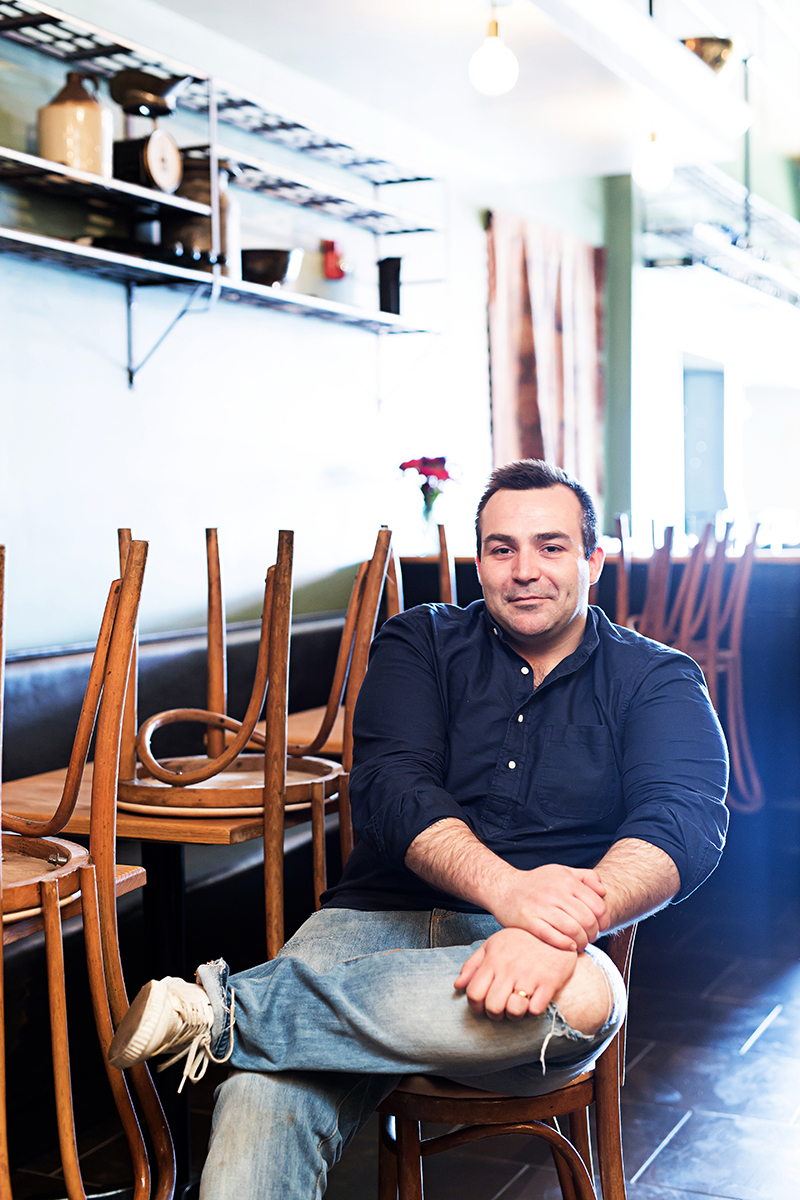 Colette's chef, Stefano Porcile, has spent time at Woodberry Kitchen and Fork & Wrench, so we were fairly certain his offerings would boast considerable invention. Sure enough, the menu is a playful roster of items you'd be hard-pressed to choose from, especially if you're willing to experiment. The line gets a little blurred between small plates and entrees—several of which come in two sizes—so you could order, say, the smaller bowl of cream-based bourride swimming with oysters, mussels, and clams as an appetizer instead of the main event. Or you could allow a lovely spring appetizer of leeks, sunchokes, and pickled mushrooms bathed in mustard crème fraiche to accompany the entree of double lamb loin, flavored with preserved lemon and draped with beautifully braised Belgian endive.
We started with the delightful beignets and a small plate of fluke ceviche and bay leaf brown butter, assured by our waitress that this unlikely combination really worked. It did. Silky slides of the pristine fish sat atop a pool of warmed butter dusted with the smoky powdered pepper from Basque country known as espelette, the butter adding a rich, nutty note to the fish. Porcile switches things up with the duck confit as well, which surprised by arriving in a salad, its rich shards contrasting with the bitter, bright, and sweet flavors of watercress, pickled daikon, and apricot.
---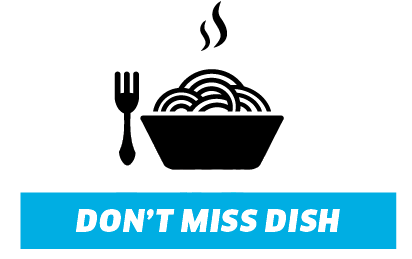 GRUYÈRE BEIGNETS:
Deep-fried rounds of choux pastry and Gruyère are laced with chives, sprinkled with sea salt, and drizzled with honey, providing just the right balance of savory, salty, and sweet to accompany a Sazerac, a Colette signature cocktail boasting a similar Big Easy provenance.
---
There's a distinct emphasis on fish among the entrees, and the nights we visited, skate, hake, head-on shrimp, and that fluke were all on offer, as well as an inventive combo of grilled octopus and beef heart—a pairing this food adventurer eagerly jumped on. The dish playfully explores the similarities in texture between this odd couple, each of which gets a rap for being rubbery. Here, they're toothsomely tender and simply served with a scattering of capers, olives, and roasted potatoes. We admired the willingness to push boundaries just as much as we admired the dish.
For dessert, we again put ourselves in the hands of our redoubtable young waitress. She confirmed our sense that the mousse cake would satisfy our endless craving for chocolate, which it did. A ribbon of crimson passion fruit purée divided the dense wedge of chocolate with its glossy topping of ganache—and yes, it tastes as good as it sounds.
For those who don't live by chocolate, there's a lovely pistachio crème brûlée and a roasted apple with honey cake, lavender, and lemon curd. At least, that was the lineup during a cold and rainy spring. Summer will doubtlessly bring berries, peaches, and other delights, which we'll be eager to try when we're not sampling the offerings around the corner at Bottega.
---

COLETTE 1709 N. Charles St., 443-835-2945.
HOURS Sun.-Wed. 5-11 p.m., Thurs.-Sat. 5 p.m.-1 a.m.
CUISINE Modern French
PRICES Appetizers: $9-16; entrees: $17-36; desserts $8-12.
ATMOSPHERE Left Bank meets Station North.