Review: Cyrus Keefer Takes Over The Red Star
The peripatetic chef has settled in the Fells Point kitchen, where he's been turning out pizzas, homemade pastas, and intriguing small and large plates for the past year.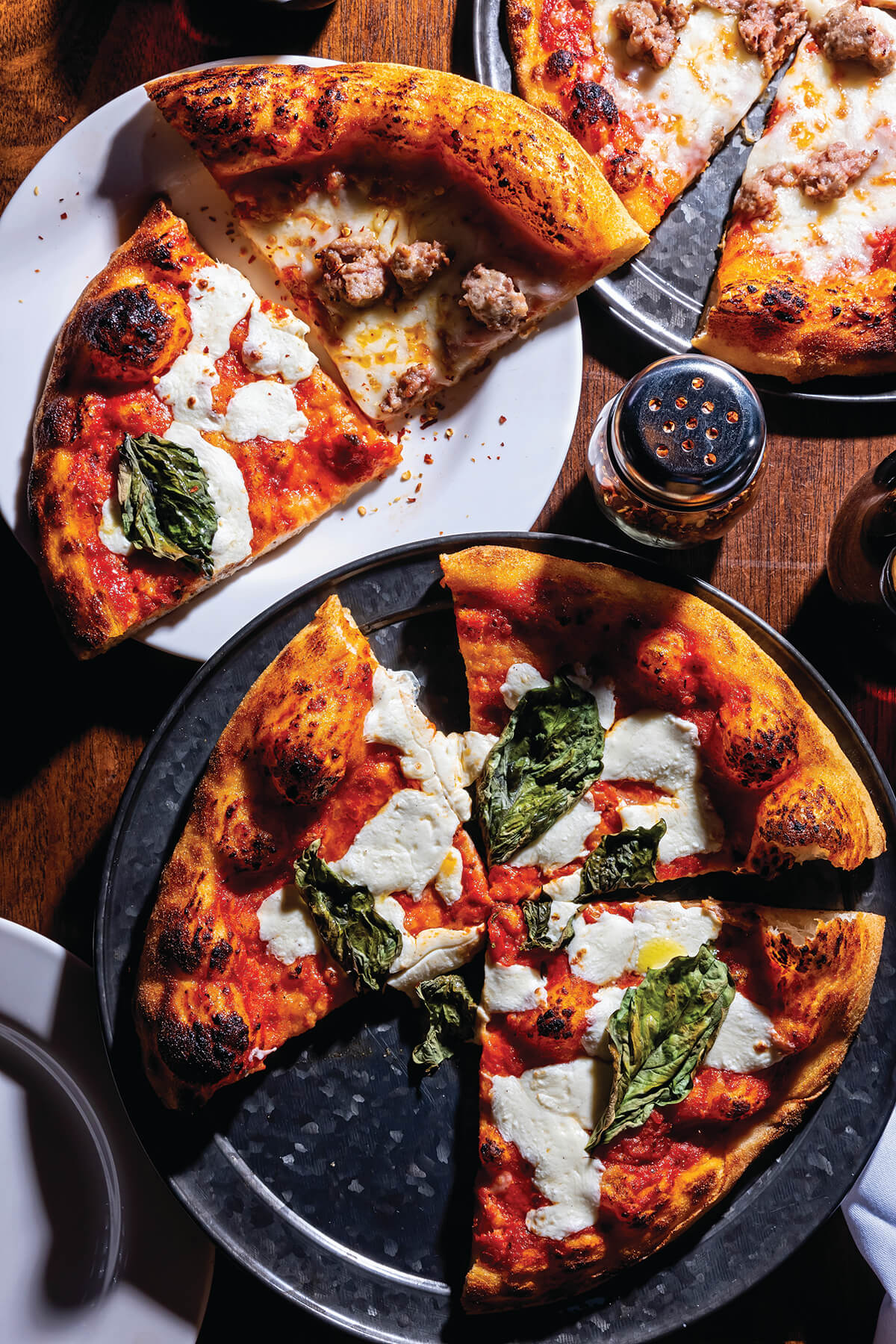 The peripatetic chef Cyrus Keefer can sometimes be as difficult to find as Waldo. But the talented kitchen maestro, who left positive culinary imprints on such restaurants as Birroteca and the now-closed Fork & Wrench and The Alexander Brown Restaurant, is worth searching for as he moves around the city.
These days, Keefer has set up shop at The Red Star in Fells Point, where he's been turning out an array of pizzas, homemade pasta dishes, and intriguing small and large plates for the past year. Keefer, who is also the restaurant's GM, wants to "give the place new direction and heart," he says.
He's on the right track. At a recent visit, we started our meal with risotto croquettes, a terrific arancini adaptation, before digging into a sumptuous bucatini carbonara, showcasing a nest of long, fat pasta strands, glistening with a delicate cream sauce and studded with crispy bacon chunks. An explosion of smoked pecorino cheese finished the dish.
We also enjoyed the BBQ shrimp and grits, a spicy play on the Southern favorite, and the hot honey fried chicken, which is having a moment right now in the food world. Keefer's version featured crunchy poultry pieces housing tender meat and served with an elixir of tangy honey sauce.
Another time, we stopped by for one of the restaurant's pizzas and a burger. Pizza-wise, we chose the tomato and basil pie (there are six choices) and were glad we did. The perfectly charred crust was lathered with a flavorful to- mato sauce and dolloped with fresh mozzarella cheese and fragrant basil leaves.
There was only one burger on the menu, a bacon cheeseburger—and it was a superb one with a Creekstone Farms beef patty layered with romaine lettuce, American cheese, bacon strips, and a secret sauce (a version of McDonald's Big Mac sauce, the chef says). The fries, enhanced with fresh thyme and rosemary, were an indulgent treat.
The place looks the same as it has in previous years. That's not a bad thing. The wood-and-brick space with a soaring ceiling offers a stylish setting with low lighting, comfy booths, communal tables, and a long bar.
There weren't many customers during our visits. One reason could be that some people may not realize that the building, located around the corner from the busy eateries and bars on Thames Street, is a dining establishment.
"It looks like an antique store," Keefer says. "I'm working on a different marquee."
He's also working on attracting families by offering a kids' menu with toddler temptations like a cheeseburger and pepperoni pizza. He says he wants to get away from the "people falling off the barstools" perception of the restaurant's previous days. But that doesn't mean adults can't enjoy a craft beer, wine, or cocktail while there.
We're happy we found Keefer. His vagabond days may be over.