Review: Keystone Korner
Harbor East's new jazz and supper club, Keystone Korner, strikes the right note.
On a sunny Tuesday afternoon in June, I took a seat at the dark bar inside the ambitious new Harbor East jazz and supper club, Keystone Korner. The place was nearly empty save for a few servers, sound techs, and musicians preparing for the evening. Among them was drummer Mike Kuhl, whose quartet was scheduled to play two shows that night.
Over the course of a roughly 30-minute sound check, a beautiful mélange of horns, organ, and percussion echoed throughout the large 200-seat space on the corner of Eden and Lancaster streets that previously housed Mussel Bar & Grille. Tapping my toe on my stool, I found myself thinking that happy hour never sounded this good. I knew I was going to dig this place. And that was before I even tasted a morsel of food.
Keystone Korner is a revival of the well-known San Francisco club of the same name that started as a topless bar in 1972 and thrived throughout the decade. Its name was a Keystone Cops reference— it shared a street with the Central Police Station. Boz Scaggs and The Pointer Sisters performed there.
Posters from its glory days, like one advertising a four-night run by legendary saxophonist Dexter Gordon, line the walls, along with photos and paintings of artists making music. Since it opened in May, its calendar has been populated by some of the biggest names in jazz: Cyrus Chestnut, John Pizzarelli, Monty Alexander, Lonnie Smith. Todd Barkan, an NEA Jazz Master who ran the California club, is in charge here as well, but in Baltimore the focus is as much on the kitchen as it is the stage.
Robert Wiedmaier, who owned Mussel Bar, oversees the culinary operation here. The Michelin star-earning chef describes the menu, as "retro Americana refined." However you interpret that, start with the trio of deviled eggs. The happy hour variety are served with yolks whipped high and three pieces of delectably crispy Magalista pork, while at dinner they're topped with beet-pickled quail eggs. Both are magnificent.
Three fish tacos, packed with salmon, corn salsa, and radish and drizzled with a tangy harissa aioli were excellent, and a good deal for $10 during happy hour. With $1 raw oysters, selected bottles of craft beer for $2, and all 20 drafts available for $4, Keystone Korner obviously is hoping to draw people before the shows.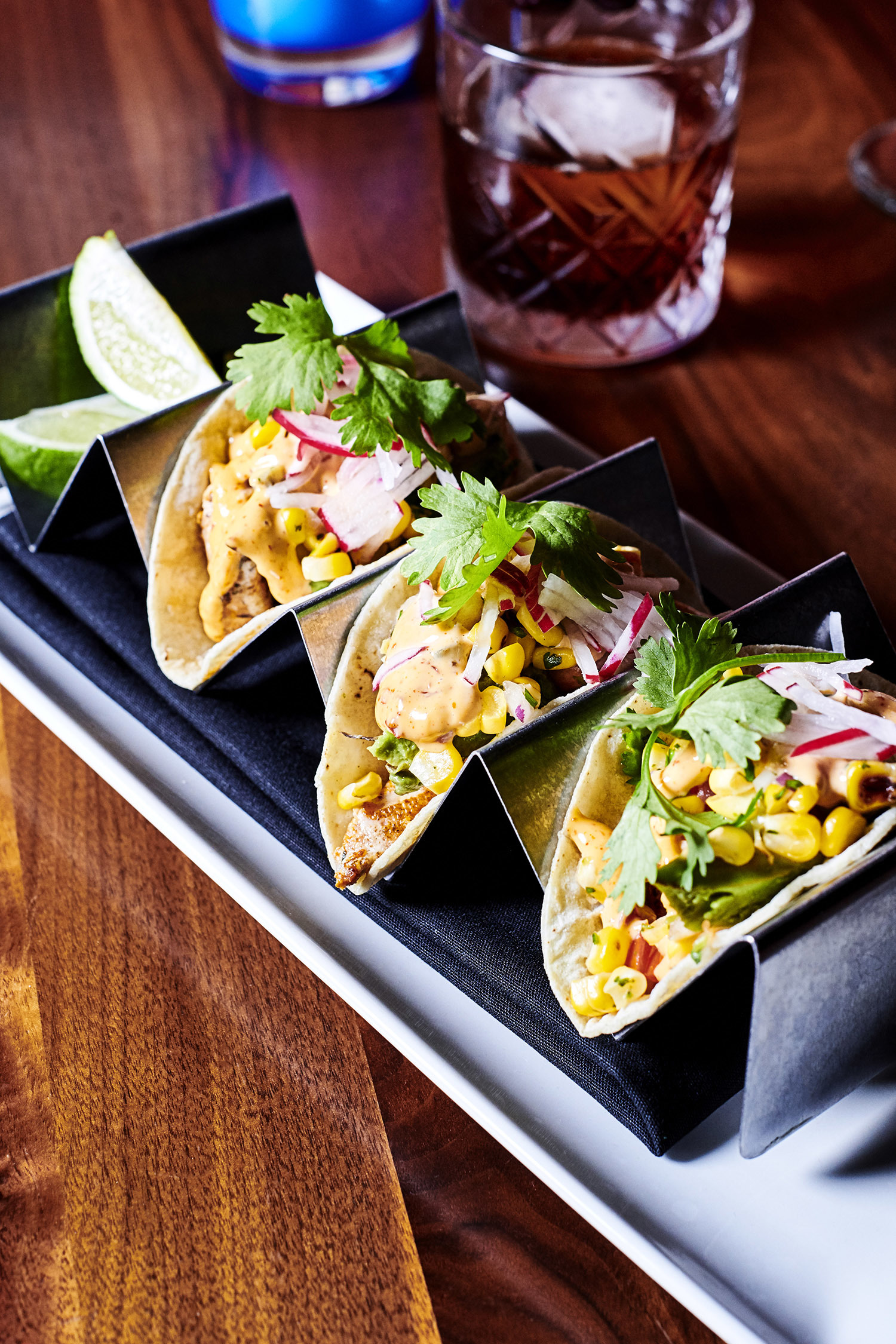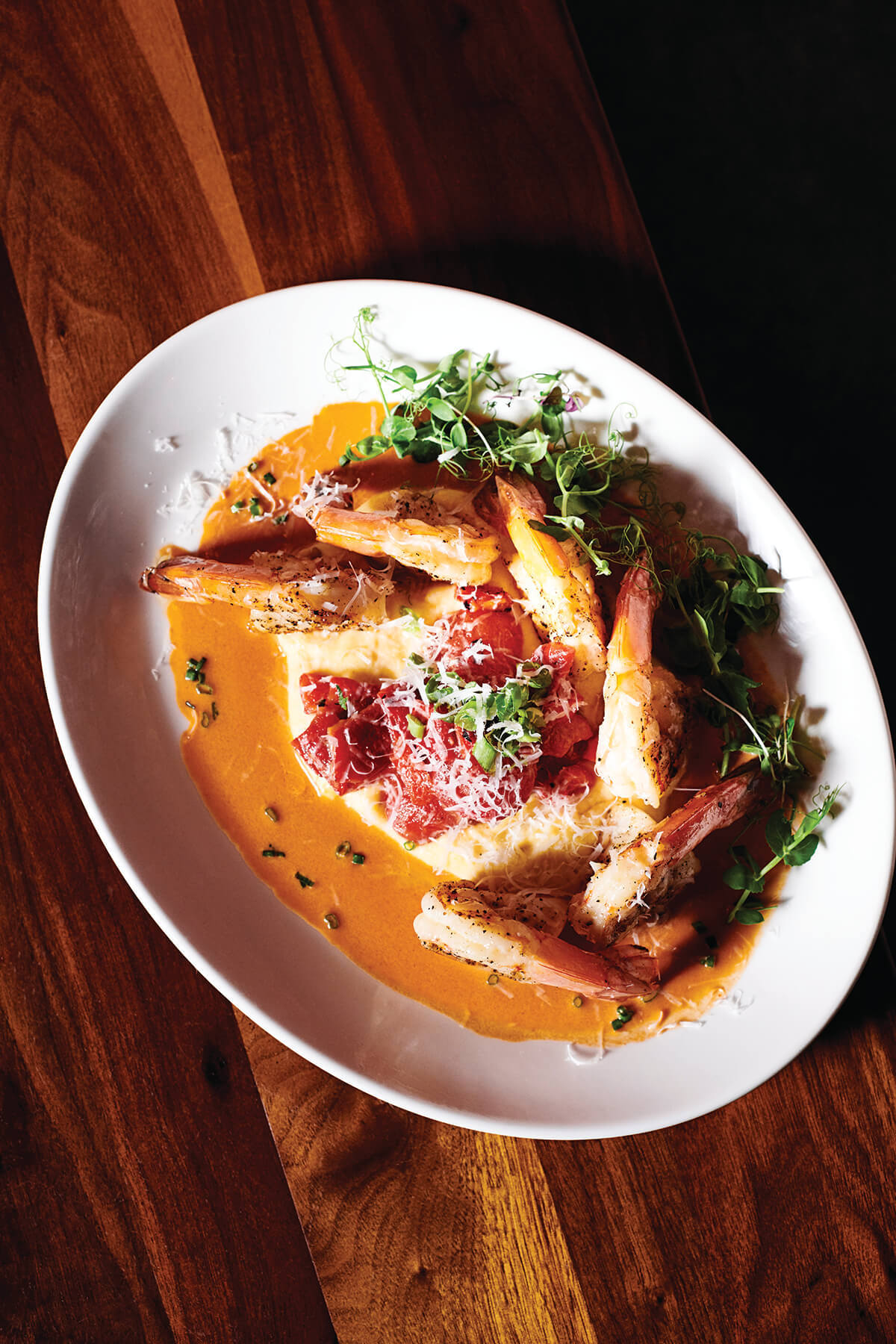 The ticketing process is not the easiest to figure out. While the club is open to all for eating before the start of the shows, when the music starts (generally at 7 or 7:30) diners must have a ticket for the performance. There are two tiers of seating: premium—that's tables and bar stools with the most direct views of the stage—and general admission, which is first come, first served and includes most seats at the large rectangular bar or at a table farther from the stage.
When we arrived to see pianist Kenny Barron on a Saturday night, the joint was packed. We snagged seats at the bar with a semi-obstructed view of the stage, but the sound was impeccable. Thanks to the club's quiet-during-performances policy, we didn't miss a note. What we could not see firsthand was clearly visible on the TV behind the bar, which broadcasts a feed of the stage. (The music need not even stop when nature calls—audio from the show is piped into the bathrooms.)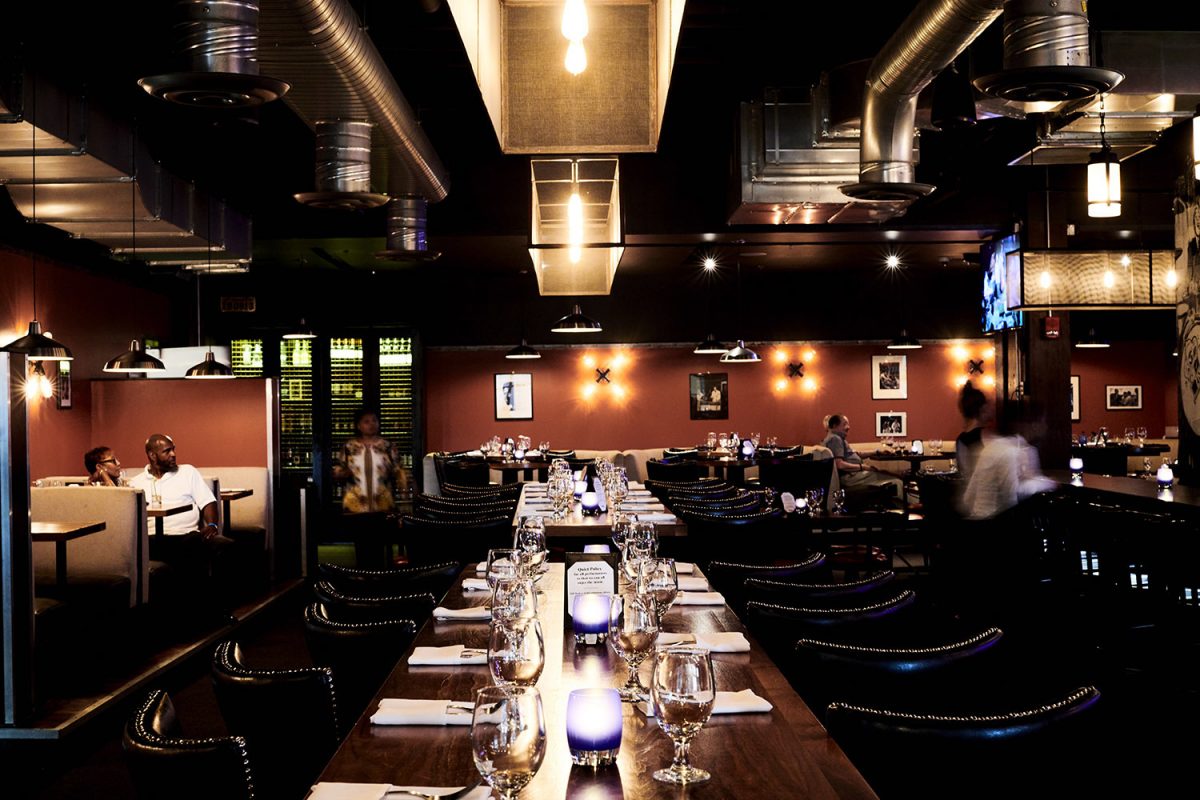 Eating while attempting to watch and listen to live jazz can be a challenge, albeit a fun one to take on. Our dinner started on a high note, with a well-made margarita and outstanding 'Round Midnight, a Scotch-based cocktail with black walnut bitters and amaro. Our appetizers were solid as well. Rich-but-not-too-rich charbroiled oysters topped with roasted garlic and aged pecorino still allowed the natural sweetness of the shellfish to shine through. In another starter, the pairing of grilled asparagus with hummus was novel and worked well.
Our entrees arrived as Regina Carter coaxed an array of magical sounds from her violin. Five large gulf shrimp were well prepared, but their flavor was slightly overpowered by an abundance of creamy polenta. The beer battered fried black bass was a lovely piece of fish that could have used more chili glaze, which didn't provide quite enough pop. But both dishes were enjoyable enough, if not remarkable.
By the time the meal was over, the band was wrapping up its performance as well. It—unlike us—had to do it all over again in about a half hour (most groups play two separately ticketed sets per night). As we shuffled out, we could not decide which of our senses had been better satisfied by an evening of soul-warming food and music.
---

KEYSTONE KORNER 1350 Lancaster St., 410-946-6726. HOURS: Mon.-Thur. 3:30 p.m.-midnight; Fri. 3:30 p.m.-1 a.m.; Sat. 4 p.m.-1 a.m.; Sun. 11 a.m.-11 p.m. PRICES: Appetizers: $10-16.75; entrees: $18-24; desserts: $9. TICKETS: $15-55, depending on the artist. AMBIANCE: Swingin'.