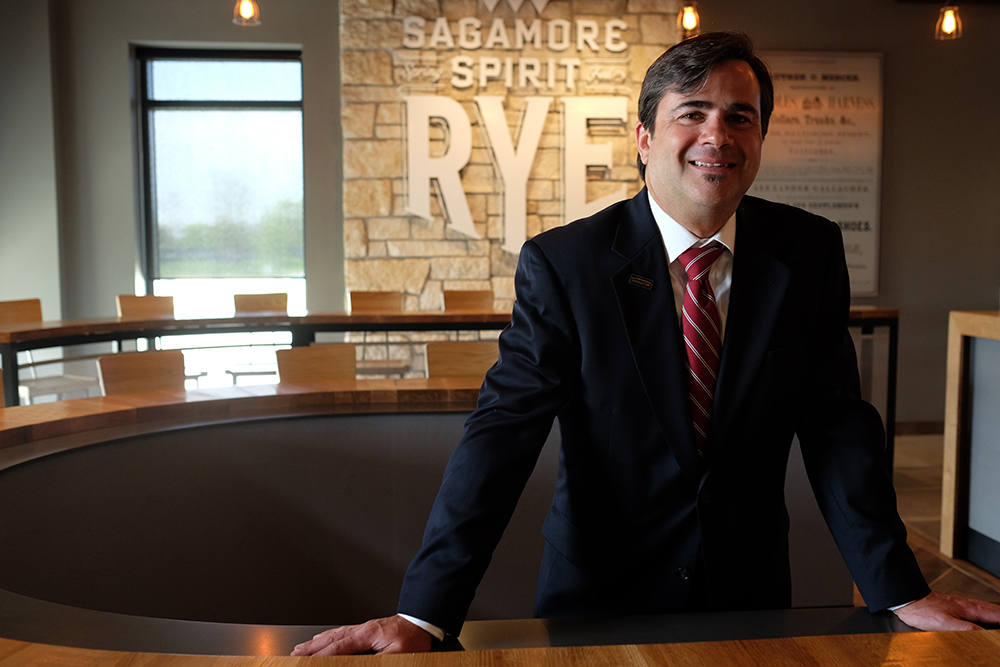 Photography by Meredith Herzing
Four years ago, Maryland native Brian Treacy, who was living in Arizona at the time, got a call from an unknown 410 number and correctly predicted who it might be. On the other end was longtime friend, and Under Armour CEO, Kevin Plank.
"Kevin talks fast when he's excited," Treacy said today. "He talked about this vision for restoring rye whiskey in Maryland and opening a distillery in Baltimore City. For two sentences, he sold it pretty well."
Soon after, Treacy was on a plane to Baltimore and plans were underway for the Sagamore Spirit distillery, which up until now has been housed in the City Garage incubator space. But with a ribbon cutting today, the distillery opened the doors of its permanent location, along the waterfront in Port Covington. The distillery opens to the public Friday, April 21, from 10 a.m.-6 p.m.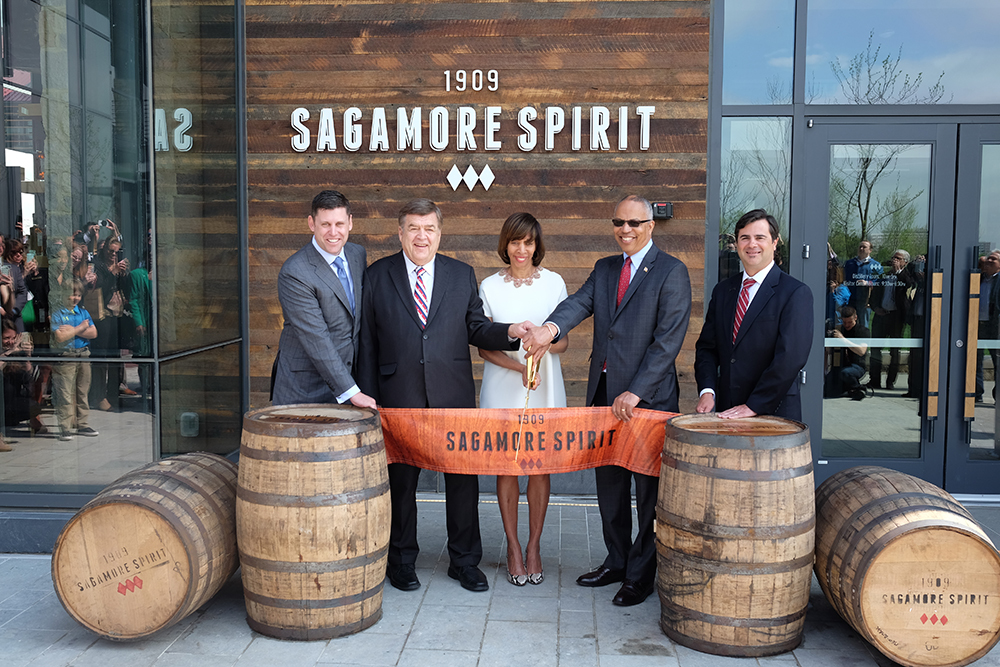 "Today we celebrate the finished product," Treacy said this morning at the ribbon-cutting, sharing a state with Sagamore Spirit co-founder Bill McDermond, Lieutenant Governor Boyd Rutherford, Congressman Dutch Ruppersberger, and Mayor Catherine Pugh. "The purpose of this distillery is to create a reason for people to come visit Baltimore, educate guests about rye whiskey production, and be a place for them to learn about our brand."
Prior to the opening, Sagamore Spirit Rye was being distilled in Indiana, then shipped to Baltimore. Now all of the aging, production, bottling, tastings, and tours will take place inside 22,000-square-foot distillery building and the adjacent 27,000-square-foot processing building.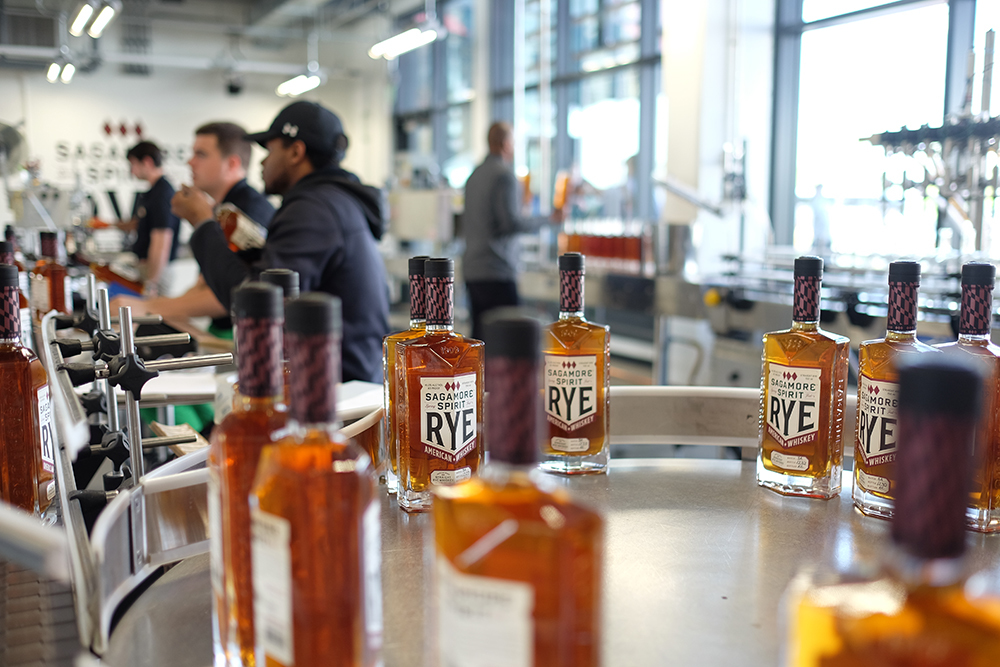 "This new space really allows us to own the authenticity from start to finish and scale up when the time is right," said Treacy, joking that it will be another four years before the Maryland start-to-finish whiskey will be properly aged and ready to taste. "I'm excited for that day to come."
For now, though, guests can tour the distillery that features the only 40-foot mirror-finished copper column still in the world, which maintains a constant state of distillation and was made in Louisville, Kentucky.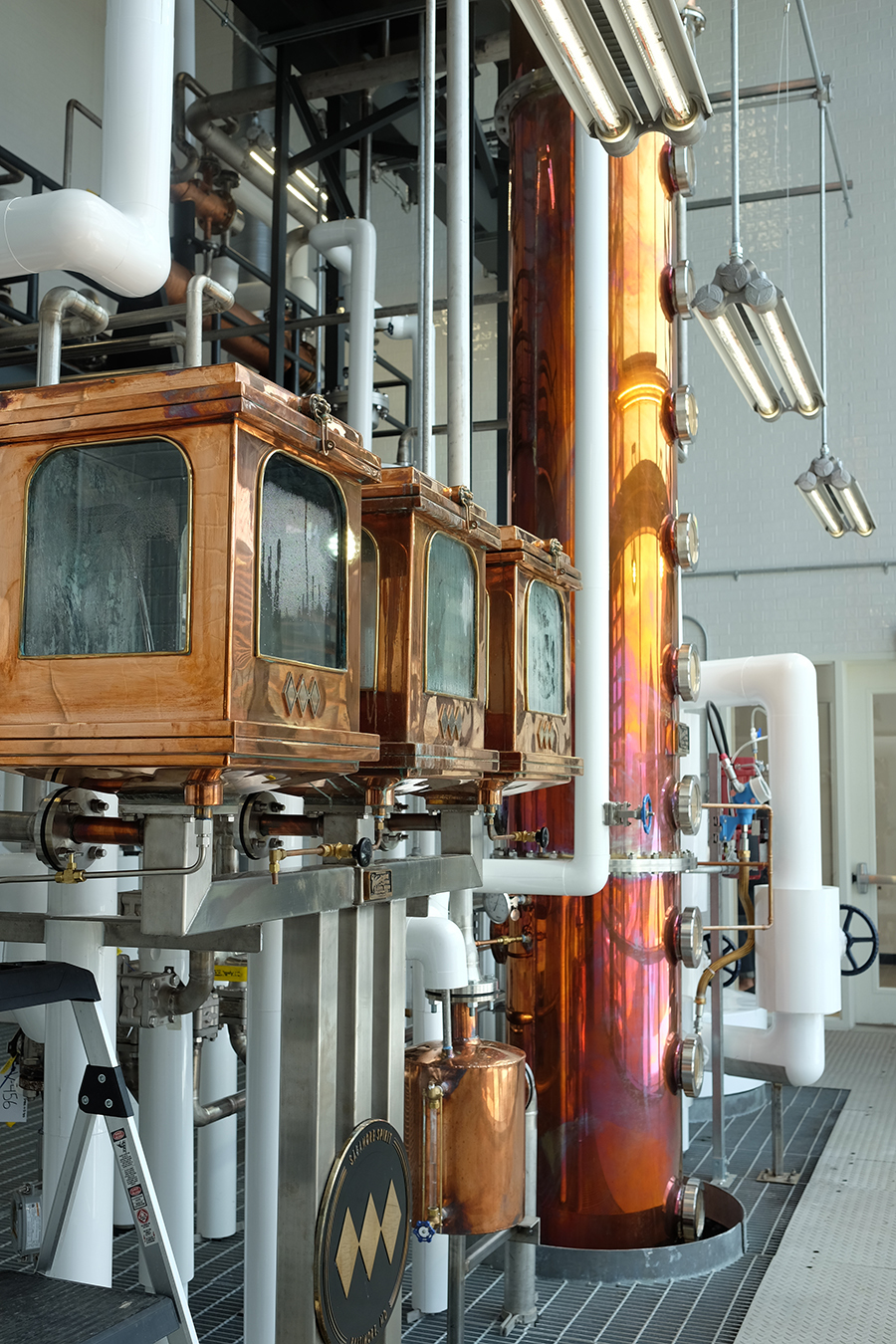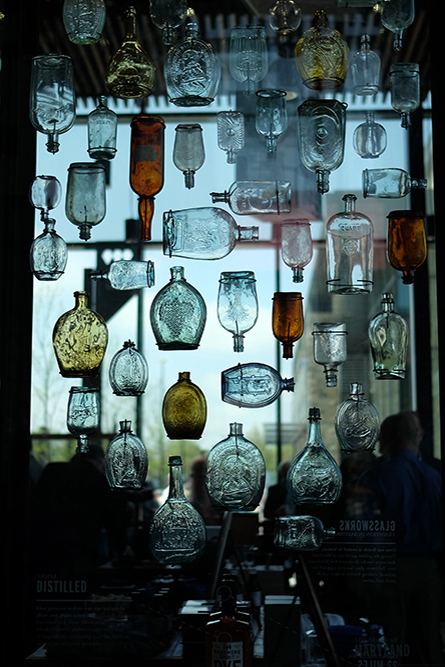 The facility also features a 250-gallon copper pot still for experimental and seasonal releases, nine 6,500-gallon fermenting tanks, an 8,000-gallon beer wall, and a 6,000-gallon mash cooker. The other pièce de résistance is the 120-foot water tower, filled with spring-fed water from Sagamore Farm in Baltimore County.
A visitor's center and merchandising area, as well as a few tasting rooms, make up the processing building. This weekend, guests can experience free tours of the two-story facility and taste three different expressions of Sagamore Rye. Starting on Monday, April 24, the experience will cost $15. 
"We really want to put Maryland back on the rye whiskey map," Treacy said. "And we hope that projects like these will make Baltimore be viewed in a more positive light."