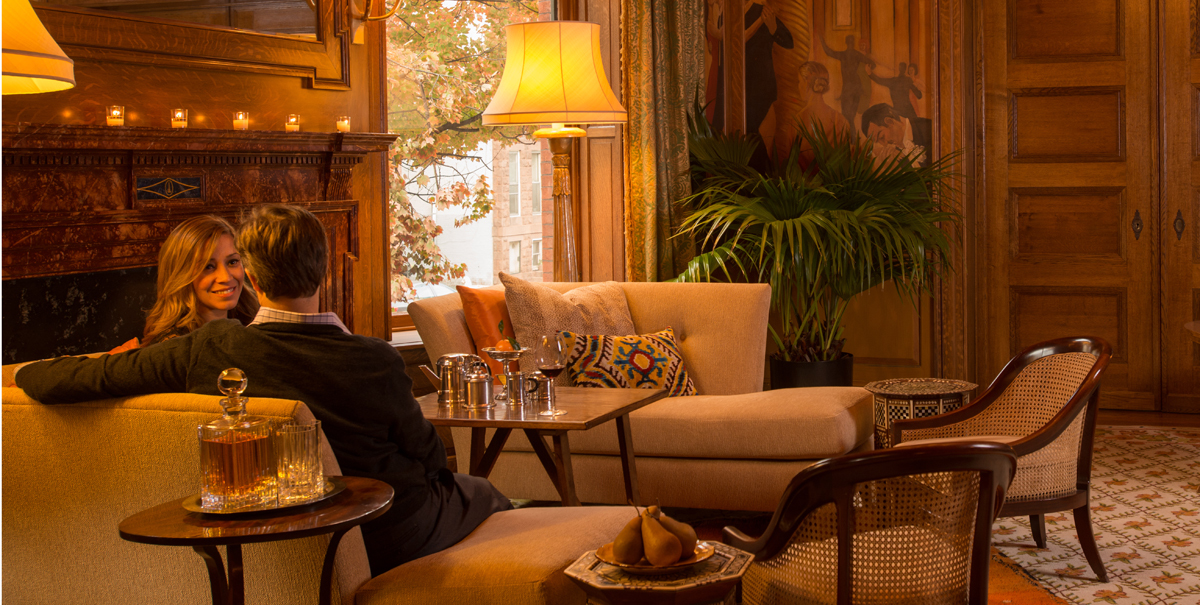 Courtesy of The Ivy Hotel
This spring, The Ivy Hotel is making it possible to treat yourself to a daylong stay-cation without breaking the bank.
The ultra-exclusive establishment will begin to offer its swanky high tea service—complete with light bites, a variety of teas, and optional champagne pairings—to the public starting April 1. Until now, all of The Ivy's amenities (think in-house breakfast, free dog walking, and private limo service), have been available for hotel guests only.
Set in the Mt. Vernon mansion's cozy tea room, which boasts comfy couches, flickering fireplaces, and a hand-painted wall mural, the 90-minute experience will be offered on weekend afternoons and cost $50 per person.
The Ivy's general manager Rob Arthur mentions that chef Mark Levy, a native of the United Kingdom known for his cross-cultural cuisine at the hotel's restaurant, Magdalena, was instrumental in launching afternoon tea to the public.
"We've seen such a demand for it over the past few months," Arthur says. "So many people who have toured the hotel have inquired about it, and it seemed like the perfect time to take it to the next step."
Arthur says that the hotel is hoping to promote high tea in conjunction with its spa packages, encouraging visitors to spend a day at The Ivy without having to invest in one of its pricey rooms, which range from $475-1400 per night.
"It's a nice way for us to introduce the property to a whole other market," he says. "We want people to see what we're doing firsthand. We figure if we can get people in here to see it, they'll be a little less hesitant to spend the money to book a room."
Just in time for spring, high tea will be offered Friday-Sunday afternoons starting the first weekend in April, and reservations will be required.
"It's going to work out pretty well as we roll into the season and people start to come out of hibernation," Arthur says. "We want to make sure it's a service that will blow people away."