Hop To It
Plan a fall road trip around these three weekend-distance "beercations."
For years, vineyards have coaxed people to Napa Valley, where the best part of vacationing is sipping (and spitting) wine. But lately, passion for a different kind of alcohol is inspiring travel: beer. With fall beer season in full swing, we've outlined three weekend trips to satisfy your brew fix. Though you've likely visited these places before, you've never tasted them like this.
The Eastern Shore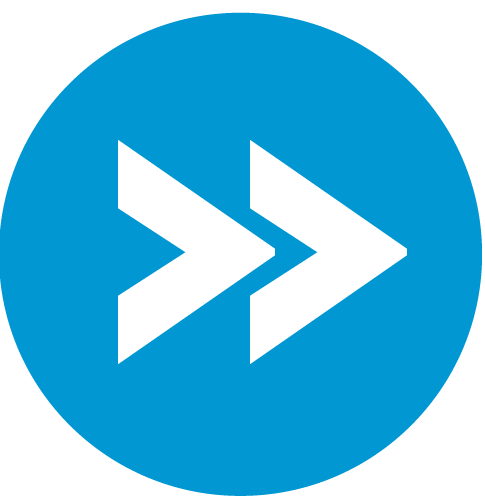 Your annual Ocean City trip is in the books, but now that the sunscreen-slicked beach goers have packed up, why not go back "downee ocean" for a fall road trip? Coastal Maryland and Delaware offer vacationers more than great beaches—they also have some truly amazing beer.
At the newly opened Dogfish Inn (105 Savannah Rd., Lewes,302-644-8292, dogfishinn.com), guests can structure their entire vacation, from the beach chairs to the bedspreads, around beer. Opened in July, the inn was transformed from the former Vesuvio Motel into a haven for guests to explore the coast from a central location between the Milton brewery and Rehoboth brewpub.
Start your day at the inn's cottage with a cup of chicory stout coffee, a blend of Colombian coffee, chicory, and dark malted brewer's barley, made in collaboration with local roastery Notting Hill Coffee, located steps away from the inn on 2nd Street.
Then, borrow one of the inn's beach cruisers to take in the changing foliage of Cape Henlopen State Park, or rent kayaks from nearby Quest Kayak and follow up your excursion at Dogfish Head Brewings & Eats (320 Rehoboth Ave., Rehoboth Beach, 302-644-2739), or drive 11 miles west to tour the Dogfish Head Craft Brewery (6 Cannery Village Ctr., Milton, 302-684-1000, dogfish.com) production facility in Milton.
Both the brewpub and the brewery offer several limited-run beers. We tried Fer'me Verjus, a slightly tart beer made with wine and local plums. If all the sampling has you hungry, try beer-infused fare from Bunyan's Lunchbox, a food cart outside the brewery. We enjoyed the heirloom Italian bratwurst, based on a recipe from Dogfish founder Sam Calagione's great-grandmother and infused with the ancient-inspired ale Midas Touch. Bring back a growler or a bottle of micro-distilled spirits to enjoy while gathered around the inn's cowboy cauldron with other guests. (Note: The inn doesn't sell beer; instead, guests are encouraged to support local businesses.)
Lewes—founded in 1631 and located on the Delaware Bay—is a relaxed alternative to the beaches of Dewey and Rehoboth, and the perfect size for walking. Stroll 2nd Street for tax-free shopping—find unique treasures at Lewes Mercantile Antiques (109 Second St., Lewes, 302-645-7900) and pick up a beach read at Biblion bookstore (205 Second St., Lewes, 302-644-2210). Visit the free Zwaanendael Museum (102 Kings Hwy., Lewes, 302-645-1148) to imagine daily life for the town's Dutch colonists, or stop by the Cannonball House (118 Front St., Lewes) and Lightship Overfalls (219 Pilottown Rd., Lewes) for a taste of Lewes's maritime history.
You can structure an entire vacation, from beach chairs to bedspreads, around beer.
Continue your trip with a scenic drive down Coastal Highway through Ocean City to Burley Oak Brewing Company (10016 Old Ocean City Blvd., Berlin, 443-513-4647, burleyoak.com). Voted the Coolest Small Town in America by Budget Travel, Berlin's quaint charm has been featured in several movies, including Runaway Bride and Tuck Everlasting. Built in 1895, the Atlantic Hotel (2 N. Main St., Berlin, 410-641-3589, atlantichotel.com) is a piece of history in itself, located in a Victorian-era downtown. The covered porch at the hotel's Drummer's Café is the perfect place to people watch.
After browsing for antiques on Main Street, explore nearby Assateague Island from the water with a guided kayak excursion from SuperFun Eco Tours (13002 Bayside Dr., Berlin, 410-656-9453).
A 15-minute walk from downtown, Burley Oak's taproom is an unofficial town meeting place, where bartenders catch up with locals while refilling their growlers. The bar faces an expansive window opening onto the brewery's large copper brew kettles, which, on the day of our visit, contained Golden Sex Panther, a saison made with lemongrass and basil. Try Local, a pale ale brewed with locally grown barley, or SuperFun Stout, an oatmeal stout made in collaboration with SuperFun Eco Tours. Grab a 750-milliliter bottle to take home, like Ich Bin Ein, a Berliner Weisse aged in bourbon barrels, since you won't find them in Baltimore.
There are small snacks at the brewery, but less than a mile away is Blacksmith Bar and Restaurant (104 Pitts St., 410-973-2102) where Burley Oak beer is always flowing. Take a seat at the bar or on the patio and try one of the beer cocktails. We liked Summer Trip, made with Amaro, Limoncello, and Burley Oak's Berliner Weisse Sour Trip, paired with their short-rib taquitos and homemade veggie burger.
Head home by way of Route 50 and stop in Salisbury at Evolution Craft Brewing Company (201 E. Vine St., Salisbury, 443-260-2337, evolutioncraftbrewing.com). Yes, Evolution beers are readily available in Baltimore, but while waiting for your tour (which runs at set times Friday through Sunday), sample some of the brewery's limited beers at the long, wooden bar in the tasting room. Built into it is a raw bar, where happy-hour oysters go for a buck a shuck. We tried Wandering Monk, a fruity and spicy trappist-inspired Belgian-style pale ale. If you're hungry, eat at the Public House, Evolution's farm-to-table restaurant adjacent to the brewery. Most items on the menu have a suggested beer pairing. We liked the duck confit burger paired with Lot #6 DIPA.
Washington, D.C.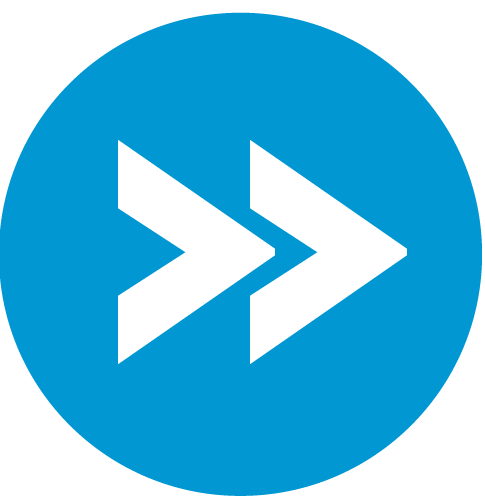 Just an hour's drive away, our sister to the southwest is home to many beers you won't find in Baltimore. D.C. is close enough to drive for a day, or stay the weekend at one of the city's charming B&Bs or hotels, like the quaint Swann House (1808 New Hampshire Ave. NW, 202-265-4414, swannhouse.com), a historic inn from the late-1800s, or the trendy Hotel Helix (1430 Rhode Island Ave. NW, 202-462-9001, hotelhelix.com), a Kimpton hotel near Logan Circle that offers a central location between bars and breweries.
Right near the Maryland-D.C. line is DC Brau Brewing Company (3178-B Bladensburg Rd. NE, 202-621-8890, dcbrau.com), opened in 2011 and known for its intensely hoppy, high-ABV imperial IPA On the Wings of Armageddon. Once you find the brewery (located down an alley behind a post office), hang out at the taproom while waiting for your tour (Saturday afternoons). While walking through, keep your eyes open for works of art, from murals by D.C.'s Kelly Towles to growler and glass designs by San Francisco illustrator Matt Leunig. We tried The Daughters of Poseidon Black Oyster IPA, a collaboration with Baxter Brewing Co. out of Lewiston, ME, made with locally sourced Olde Salt oysters from Rappahannock Oyster Co.
Next, head over to the historic Shaw neighborhood for grub and beers at Right Proper Brewing Company (624 T St. NW, 202-607-2337, rightproperbrewery.com). Nearing its first birthday this December, Right Proper is located on the site of Frank Holiday's Pool Hall, which was frequented by jazz greats including a young Duke Ellington. Take a seat at the bar, in between a chalk mural of D.C. under attack by pandas created by local artist Patrick Owen and large windows framing the brewery's various kettles and fermentation tanks.
Inquisitive drinkers will meet their match, with eight taps of unique beers in a range of styles. We liked Songlines Aboriginal farmhouse ale, brewed as a saison with wild yeast, giving it a slightly funky flavor, and a dose of Australian and New Zealand hops for a bright citrus taste.
Right Proper's comfort food pairs well with the libations—try the southern fried chick-filet sandwich with house-made pickles or pork rinds and pimento cheese. The brewery doesn't bottle beer yet, but you can take home a growler.
At the brewery, keep your eyes open for works of art, from murals to growler and glass designs.
Another newcomer to D.C.'s craft beer scene, Bluejacket (300 Tingey St. SE, 202-524-4862, bluejacketdc.com) opened last year in Navy Yard. The brewery's restaurant and bar, The Arsenal, helmed by chef Kyle Bailey of Birch & Barley and ChurchKey, serves lunch and dinner daily—we snacked on oysters and charcuterie plates. You can see the brewing equipment stacked over three stories from the bar, where 25 Bluejacket beers are on tap, from Inkwell, a Belgian-style stout, to Cut & Dry, a Bohemian-style pilsner. To get a closer look, take a free tour (Saturdays) or reserve a tasting tour for $29 that includes a sample of a beer-in-progress.
For a great place to escape the city and catch the changing colors on more than 30 miles of hiking trails, head north from the industrial Navy Yard to Rock Creek Park (5200 Glover Rd. NW). We suggest the Boulder Bridge Hike, a three-mile loop along Rock Creek that begins near the MD-D.C. border, or the Rapids Bridge Loop, a two-mile hike that begins behind the park's Horse Center.
On your way out of the city, stop at 3 Stars Brewing Company (6400 Chillum Place NW, threestarsbrewing.com), which started its lineup with Maryland brewery collaborations including Evolution and Oliver Ales and celebrated its two-year anniversary this summer. Three Stars is more brewery warehouse than tasting room—sip samples or fill your growler amid shiny fermenting tanks, wooden barrels, and bags of malt that line walls painted with vibrant murals. There's even a homebrew store on-site. We liked the Peppercorn Saison, a fruity, dry, Belgian-style farmhouse ale. Despite limited hours, on Saturdays, the brewery features free tours and outside food trucks, so you can chow down at picnic tables.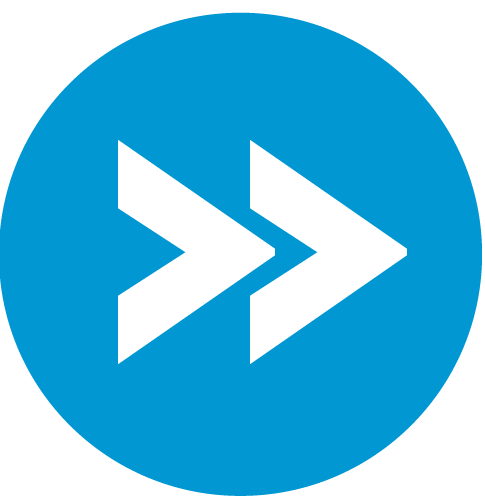 Philadelphia
Less than a two-hour drive, Philadelphia has a beer scene punctuated by both large, trailblazing breweries and innovative newbies. Stay in Center City at Hotel Monaco (433 Chestnut St., monaco-philadelphia.com) to be in the heart of colonial history, or choose a historic B&B in charming Society Hill along the Delaware River within easy reach of shopping, dining, and drinking destinations.
Begin your trip to the City of Brotherly Love with Yards Brewing Company (901 N. Delaware Ave., 215-634-2600, yardsbrewing.com), located in Northern Liberties near the Delaware River and SugarHouse Casino. Free tours (on weekends) begin in the tasting room, where Yard's offers limited-release beers in addition to their signature styles.
We tried the hoppy Daughters of Apollo IPA, named after the hops used in the beer, and Pynk, a fruity, tart ale brewed with raspberries and cherries. Most Saturdays, Yards hosts a local food truck, like the popular Spot Burger, in addition to its own bar menu.
Just a half-mile north of Yards is Fette Sau (1208 Frankford Ave., 215-391-4888, fettesauphilly.com), a barbecue restaurant that came to Philly by way of Brooklyn and whose name means "fat pig" in German. Sit at the bar, where tap handles are repurposed from butchering tools, or at a communal picnic table to browse the draft list—it's heavy on local craft beer, like Fat Pig by Pottstown's Sly Fox Brewing Company. To match the restaurant's rustic vibe, beers are served in Mason jars.
Just two blocks from Rittenhouse Square is Monk's Cafe (264 S. 16th St., 215-545-7005, monkscafe.com), a world-renowned Belgian beer bar and restaurant. Although you won't find many locals at this bar, which has become known as a beer-tourist destination, it's worth a stop to check out the Belgian-style beers on its 20 taps and its more than 300 bottles.
Sit at the bar, where tap handles are repurposed from butchering tools.
For a taste of Philly's innovative microbrews, head to Ardmore, a neighborhood with small-town charm just 20 minutes from the city. Tired Hands Brewing Company (16 Ardmore Ave., Ardmore, 610-896-7621, tiredhands.com) was opened in 2012 by a husband-wife team. At the end of the cozy cafe's long bar, you'll see a door leading to the microbrewery's 12-keg system. The eight taps and cask feature beers with unusual flavor combinations, like Here Lies, a hoppy golden bitter with notes of pineapple, pine, and toffee. The brewery is the only place you'll find Tired Hands beer, but you can bring home a 32- or 64-ounce growler.
Next, visit Victory Brewing Company (420 Acorn Ln., Downington, 610-873-0881, victorybeer.com). Founded in 1996, Victory is an important part of the Mid-Atlantic's craft-beer history, with classics like HopDevil, a bold, aromatic IPA, that was part of the brewery's original lineup. During the tour (weekends), you'll see the 100,000-square-foot brewhouse and fermentation room while being guided through the brewing process. Stay for dinner at the large, open dining area adjacent to the bar, serving items like onion-and-beer soup made with HopDevil wort (liquid extracted after the malts are added during the brewing process).
To work off your beer belly before heading home, enjoy the fall foliage of nearby Struble Trail, which follows a branch of Brandywine Creek on the railroad line and is frequented by joggers, walkers, bikers and, apparently, beer lovers—like you.