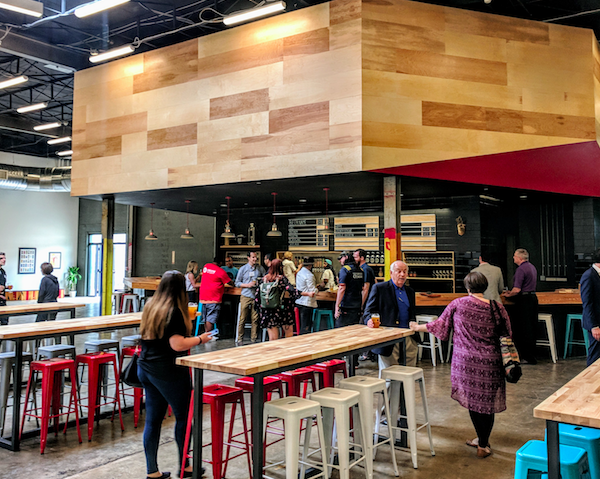 Ryan Detter
For Union Craft Brewing's taproom, it's all about breathing new life into the old.
The bar and tables are made out of 200-year-old heart pine reclaimed from a Baltimore rowhome thanks to local company Brick + Board. The weathered Sears sign on the side of the building is now reenergized by a bright and colorful mural. A cigarette machine now dispenses pins and stickers. There's even talk of an old trailer being used as a photo booth.
All the reinvention seems fitting for the brewery, which is opening its second location at 1700 W. 41st Street inside of a former Sears warehouse and Hedwin manufacturer—tripling its capacity, offering more space for its customers, and most notably creating a makerspace for local businesses known as the Union Collective.
"We learned a lot from our first taproom," says Union co-founder Adam Benesch. "When we opened about six years ago, we weren't even legally allowed to serve a pint, so it wasn't built for that. This was our opportunity to start from scratch and build it how we want."
The most striking thing about the new taproom, which will open to the public before the end of June, is how much more space it offers from the previous one in Woodberry. There are nearly 150 stools at the reclaimed bar and wooden tables, a lounge area with plush green couches and the trailer-turned-photo booth, and an area for live music and another for arcade games. (A nice touch is how many of them are themed to Union's beer—a mini-golf game for Old Pro, a bowling set up for Duckpin.)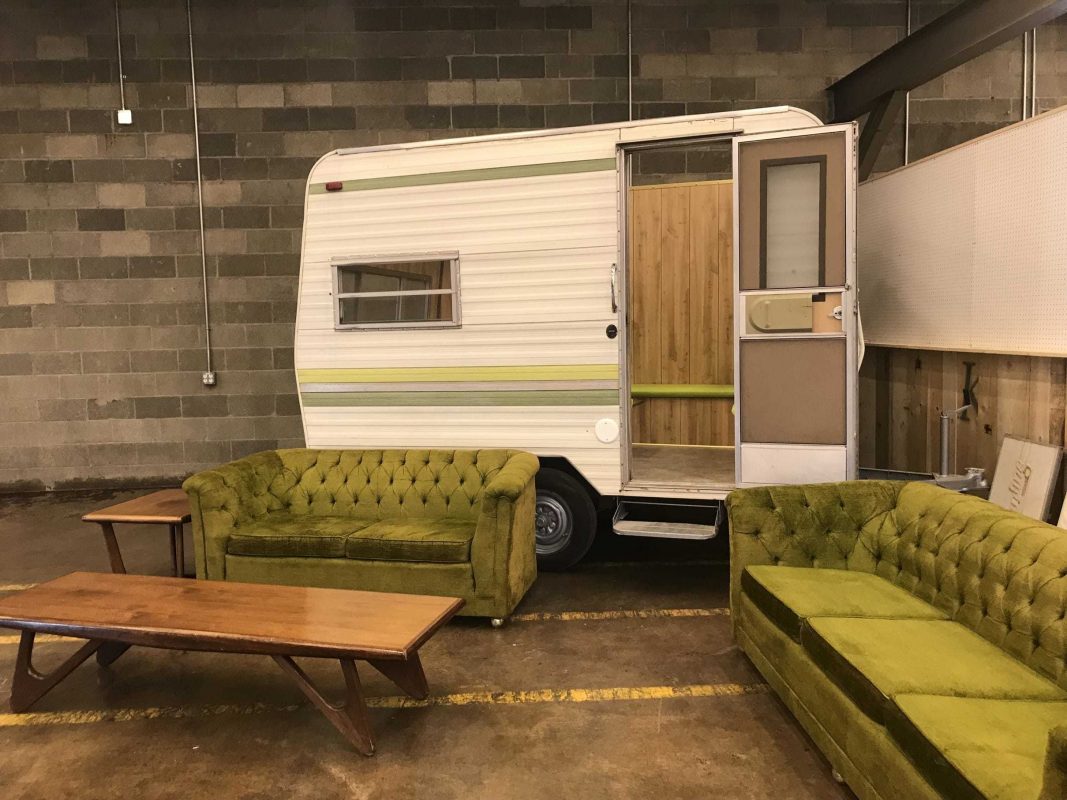 "Much like an old furniture company, we want this to feel like our showroom," Benesch says. "Our main goal was to build a more comfortable environment—to have that same community feel, but just give people more room."
The bar will feature 12 taps in the front (for flagship and seasonal options) and eight on the side (for more experimental and one-off varieties). Outside, there is a beer garden with picnic-table seating for 100 additional guests and a shipping-container bar with six taps. A beautiful and vibrant mural created by MICA alums Jessie Unterhalter and Katey Truhn depicts an abstract portrayal of the brewing process.
Two grain silos towering above the outside bar hint at the new facility's increased brewing capacity. The new 60-barrel brewhouse with brand new 180-barrel fermenters allow Union to produce three times the product and increased automation frees up brewers to spend more time on quality control and special projects.
"Before now, we were basically operating like a trusty Honda Civic, which is very manual and does the job," Benesch says, "whereas now we have much higher quality every single time. I guess this is kind of like a Tesla."
Union took a lot of inspiration for its equipment and taproom design from breweries around the country, specifically Tröegs Independent Brewing in Hershey, Pennsylvania. Some important aspects included keeping the brewhouse visible from the taproom and making sure that the production process—and guest experience—all had a natural order.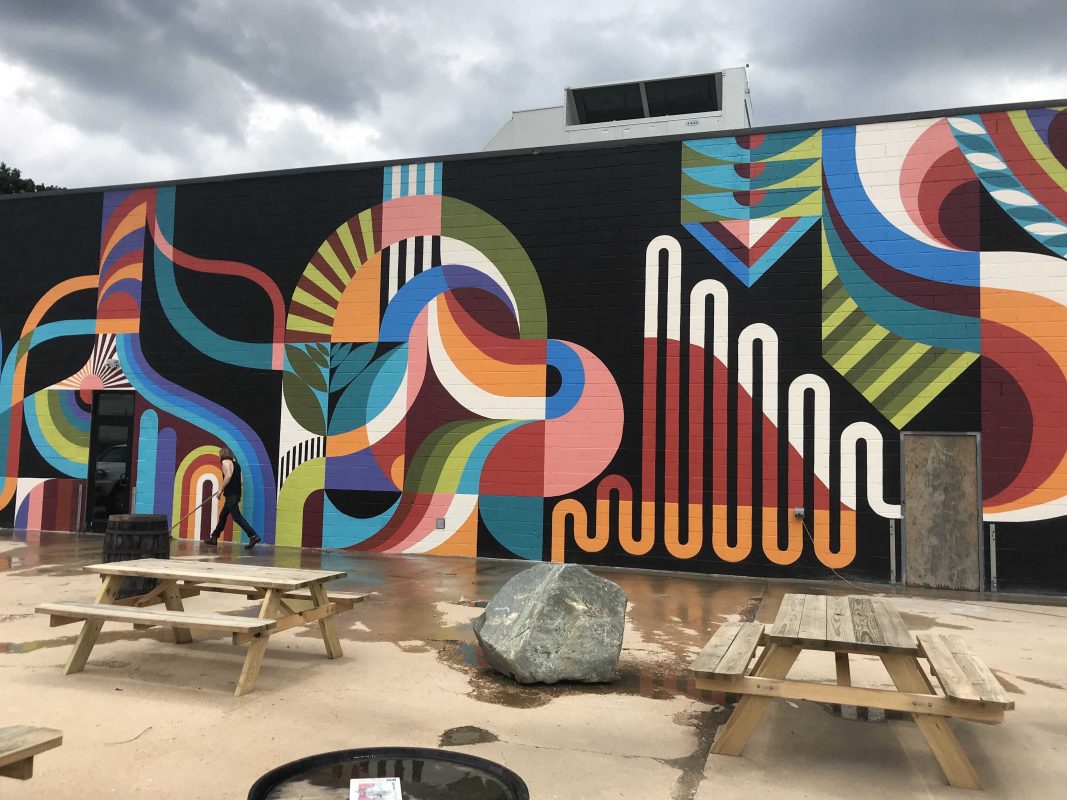 "Our first space was practice in a lot of ways," he says. "One thing we learned is that it's super important to get the flow of everything right. Now all forklift traffic will go in one direction and all people traffic goes in one direction."
Benesch also acknowledges that providing proper facilities to Union staff was a big priority (including his own 98-year-old grandfather Zadie, who now has much more room to fold cardboard boxes). And, of course, the opportunity to provide other Baltimore businesses a place to manufacture and grow, through the Union Collective, is a big perk of the new space, too.
"We don't necessarily want to call this space an incubator," he says. "To me, this is providing a void—that second location that local businesses need when they want to expand operations but stay in the city."
Tenants inside Union Collective have gradually started to open up, beginning with Earth Treks last week and continuing with Well Crafted Pizza in the month. And soon the brewery that has anchored the whole project will again start anew.
"I'm not quite relieved yet, but we're starting to see the light at the end of the tunnel," Benesch says. "Now, we're really going to see the impact we have on the community. We started as a brewery, but now we have the ability to do even more with this concept. Most importantly, we are letting all of this grow within the city."