Get to Know the Baltimore Native Behind Plant-Based Vegan Juiceology
Dominique J. Allen's decision to open her juice bar in the Bromo Arts District was the culmination of a long struggle.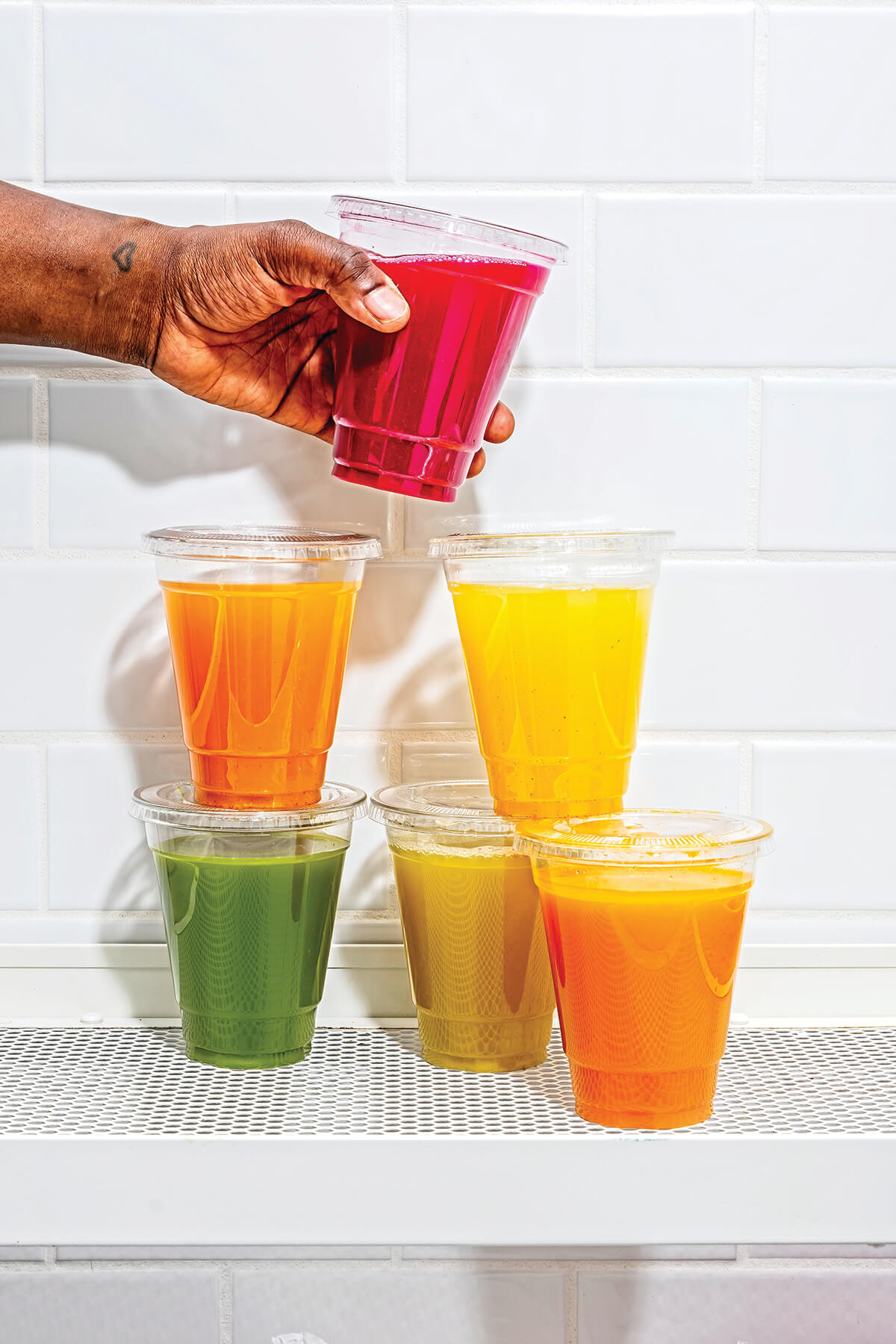 For Dominique J. Allen, the decision to open her vegan raw juice bar business, Vegan Juiceology, in Baltimore's Market Center-Bromo Arts District was the culmination of a long struggle.
"It was part of my personal journey of health and fitness," says the Baltimore native, a former athlete. "When you get older, you can't lose weight as fast as you used to. About seven years ago, I was 225 pounds—and I was miserable." After a softball injury led to knee surgery in 2015, Allen got her wake-up call.
"My weight was a contributing factor," she says. "I cut out meat, seafood, dairy. Anything that wasn't good for my body, I took out."
In addition, Allen added in an exercise regime that included Rev Cycle Studio and Spin. "I went hardcore with it, going from 225 to 160 something," she says. "I lost the weight within 12 months." Ever since, Allen has worked tirelessly to inspire others. "I wanted to help others on their journey—that's how the juice business started," she says.
Allen launched her juice and smoothie business with taste-testing sessions at area gyms and sold her wares at local farmers' markets. Once she built up the brand, by July 2020, she started looking for a bricks-and-mortar space along the 400 block of Howard Street.
Having a storefront has allowed Allen to expand her mouthwatering options, from Tropical Green Smoothies (kale, pineapple, apple, mango, mint, lemon, lime) to plant-based soups, like sweet potato-coconut curry.
"I feel better putting healthy things in my body," says Allen. "It's about having positive energy and feel-good vibes, and food is a big part of that. I want to educate the community on the benefits of having a majority plant-based diet."