The 50-seat restaurant will take over the former Rooster + Hen space near the Light Street entrance. —Courtesy of Cross Street Market via Facebook
It makes sense that Velleggia's—often lauded as the first restaurant to set up shop in Baltimore's Little Italy—originally opened with the name Enrico's Friendly Tavern. Though the family business saw lots of changes throughout its lifespan from 1937 to 2008, the emphasis on hospitality never wavered. 
"It's hard to put into words, but it had that Old World feel," says chef Brendon Hudson, the great-grandson of original husband-and-wife owners Enrico and Maria "Miss Mary" Velleggia. "Good food. Everybody is family no matter what. Your life status doesn't matter—it's more about you coming in, feeling welcome, and that's it."
Hudson would know. He began working in the restaurant at 8 years old: "I started as a host, seating people in completely wrong sections," he quips, "but it didn't matter because I was the owner's grandson, so nobody could get angry at me."
Eventually, after spending so much time in the kitchen with his grandfather, then-owner Frank Velleggia Sr., the restaurant was what prompted Hudson to pursue a culinary career of his own. Now, the Culinary Institute of America grad—who went on to launch local catering company Liliahna and Mt. Vernon bistro Allora—is reopening Velleggia's with the same focus on service that has been passed down to him throughout the generations.
Velleggia's next chapter will begin by the fall, when the restaurant is expected to open in the former Rooster + Hen space inside Federal Hill's Cross Street Market. At 2,500 square feet, the anchor area near the Light Street entrance will offer sit-down service to accommodate nearly 50 diners at a time. 
"It made sense to open the oldest Italian restaurant in Baltimore in the city's second-oldest public market, and to have those two histories come together," Hudson says.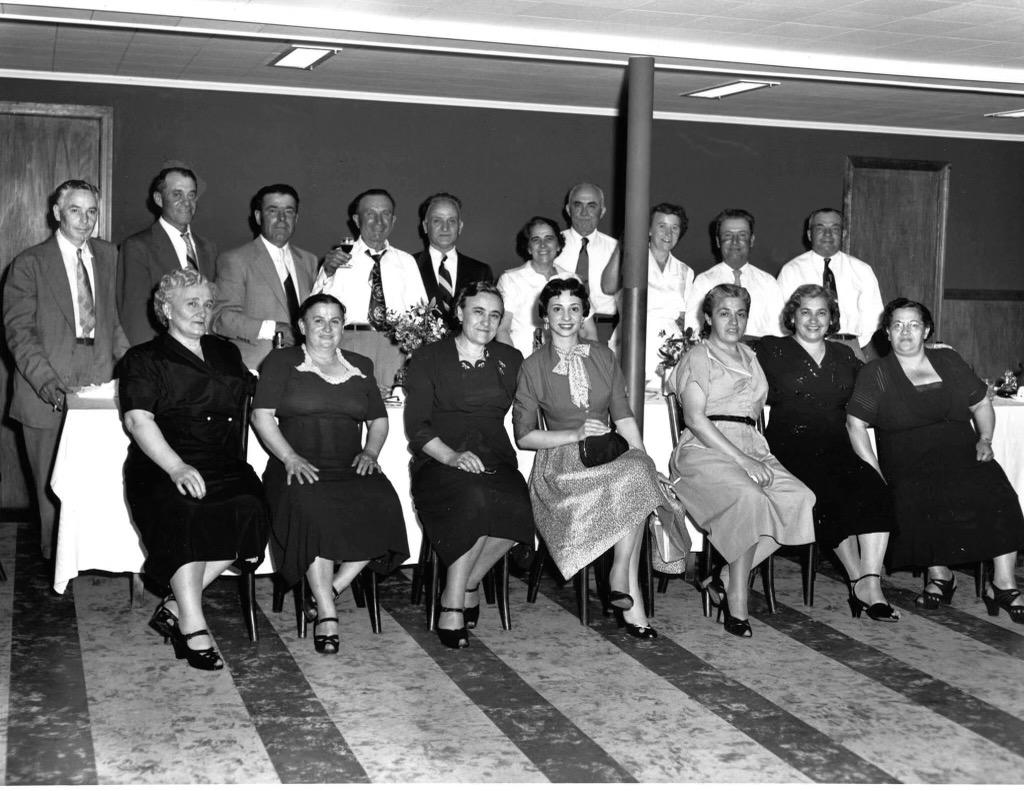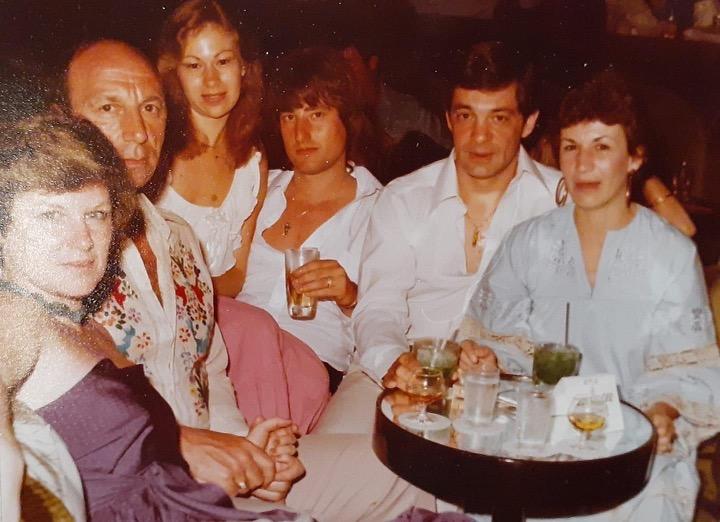 The news about Velleggia's comes at an exciting time for Cross Street, which saw a number of closures in the wake of the pandemic, but this week announced a fresh vendor lineup that includes DMV Empanadas (now open), modern Indian concept Krishna Aunty, two refreshed bars, and an offshoot studio for Audacy Radio. The parent company of local stations Today's 101.9, 105.7 The Fan, and Mix 106.5 will use the studio as a home base to broadcast live from Federal Hill on game days, as well as a venue for interviews and acoustic performances with touring artists throughout the year. 
Originally, Caves Valley Partners and Cana Development—the development and leasing firms behind the market—were in talks with Hudson about creating a breakfast, lunch, and dinner stall similar to Allora. But when Caves Valley partner Arsh Mirmiran went to the Roman bistro to meet Hudson for lunch for the first time, he discovered the chef's connections to the famed Little Italy spot and was instantly inspired by the idea of reviving it. 
"I was just wowed by his personality and his background, and he asked if I remembered Velleggia's," Mirmiran recalls. "I said 'Of course, I used to go to [the location in Towson] with my parents when I was little. It was one of my dad's favorite places.' I was so excited, because I was already sold on him within 15 minutes of meeting him. So when he threw it out there to reopen Velleggia's, I was like, 'How quickly can we make this happen?'"
An overhaul of the space is being spearheaded by Hudson's business and life partner David Monteagudo, who also designed Allora. Though the overall intention is to bring the restaurant into the present, Monteagudo plans to use Velleggia's bold accents as inspiration. (Think: red leather booths, red carpets, and high-back leather chairs.) Nostalgic nods will include artifacts and black-and-white photos from the original Velleggia's—from the days when celebrities such as Mae West and Joe DiMaggio frequented the place—as well as reprinted matchbooks and menus with original designs from the '60s and '70s.
The same approach of marrying the past with the present will be taken with the food, according to Hudson. "When I was a kid I would go and get the veal francaise every time I went in," he says. "Now people can come back and get the same veal francaise with the same ingredients cooked by the same family. But we're also going to throw in some of our own newer items and put some twists on older items, because that's just the way the food world is moving right now." 
Hudson is also looking forward to pairing his Italian dishes with wine, beer, spritzes, and cocktails, thanks to the liquor license he will have at Cross Street—something he hasn't had the chance to experiment with at the BYOB Allora.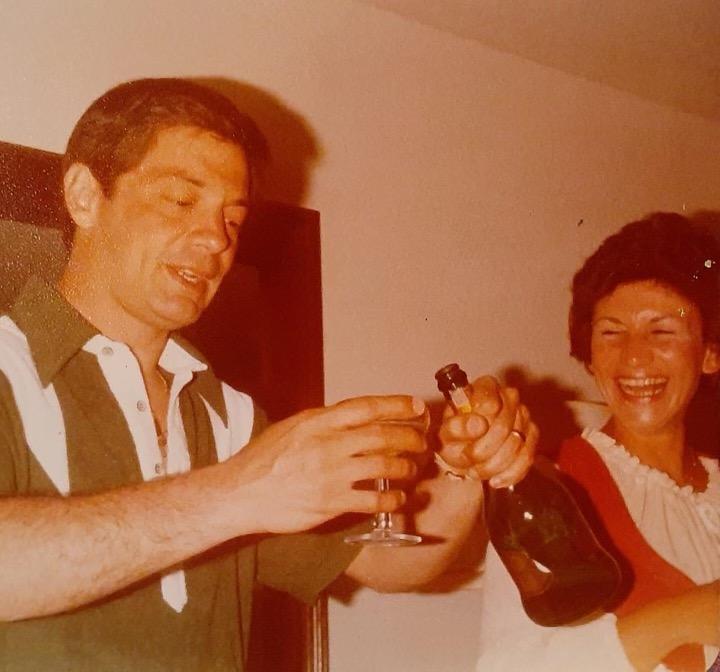 Above all, he's excited about the joy that reviving the restaurant will bring to his family—especially his grandfather, Frank Sr., who is now 79. 
"He's very much old-school Italian, he doesn't really show much emotion, but when I took him into the space and told him what we were doing, he basically broke down," Hudson shares. "The restaurant meant so much to him, he met the love of his life there, so seeing it come back is just going to bring back all of those memories. He was talking to my mom about it later that day, and he said, 'There's nothing more that I could wish than to see Velleggia's reopen before I pass away.'"
So, can diners expect Frank Sr. to get back into the kitchen on opening night?
"Oh yeah," Hudson says, "I don't think I'll have to do much asking. That's where he feels most comfortable. He's not really a big spotlight person, so he'll probably do a little bit of mingling, but I'd say give it 25 to 30 minutes before you see him back there."