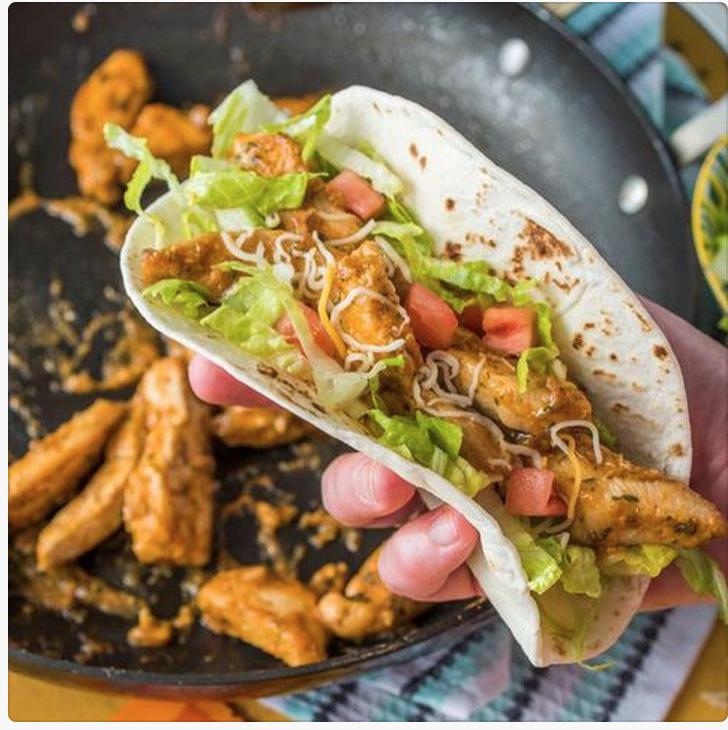 Courtesy of McCormick via Instagram
"Director of Taco Relations" sounds like a fake job, something you'd see on a novelty T-shirt or that Homer Simpson would claim to be while butting his way to the front of the taco truck line. But I'm here to tell you, the job is real.
Baltimore-based McCormick spice company is looking for someone to fill that role. The requirement? You have to like tacos. A lot. Seriously. There's very little else that this job demands. Here are a few lines from the job description.
Keep tabs on taco trends.
Unify all taco lovers.
Debate the ultimate controversial taco topic: soft or hard shell taco?
Taste test and consult on inspirational and approachable taco recipes incorporating McCormick's Taco Seasoning.
No, I don't know what "inspirational" taco recipes are—other than the fact that literally all tacos are inspiring—but that's not the point. As I scrolled through the job description, I kept waiting for the catch—some non-fun, non-taco related aspect to the job like bookkeeping or filing that would bring the whole thing back down to earth. But no. This job is All Tacos All the Time. (One of the descriptions was "Provide other taco-related services as requested by McCormick," which seems a bit broad. But I honestly can't think of any taco-related service that would be bad.)
Oh, and by the way, it pays. And not just taco change either—$100,000. (It's a four-month gig, not an annual salary.) I could weep.
Yes, this is obviously a massive publicity stunt by our good friends at McCormick. But who cares? 100 grand AND tacos? Use me, McCormick, use me!
Needless to say, this job will be highly coveted. Applications are open now through July 20. The way you apply is by submitting a video "showcasing your personality and passion for tacos" to McCormick.com/DirectorofTacoRelations. There's more info here.
May the best taco-lover win. (But don't get your hopes up because I was literally born for this moment.)