GameChanger: Kelly Madigan
We catch up with Baltimore County's first-ever inspector general.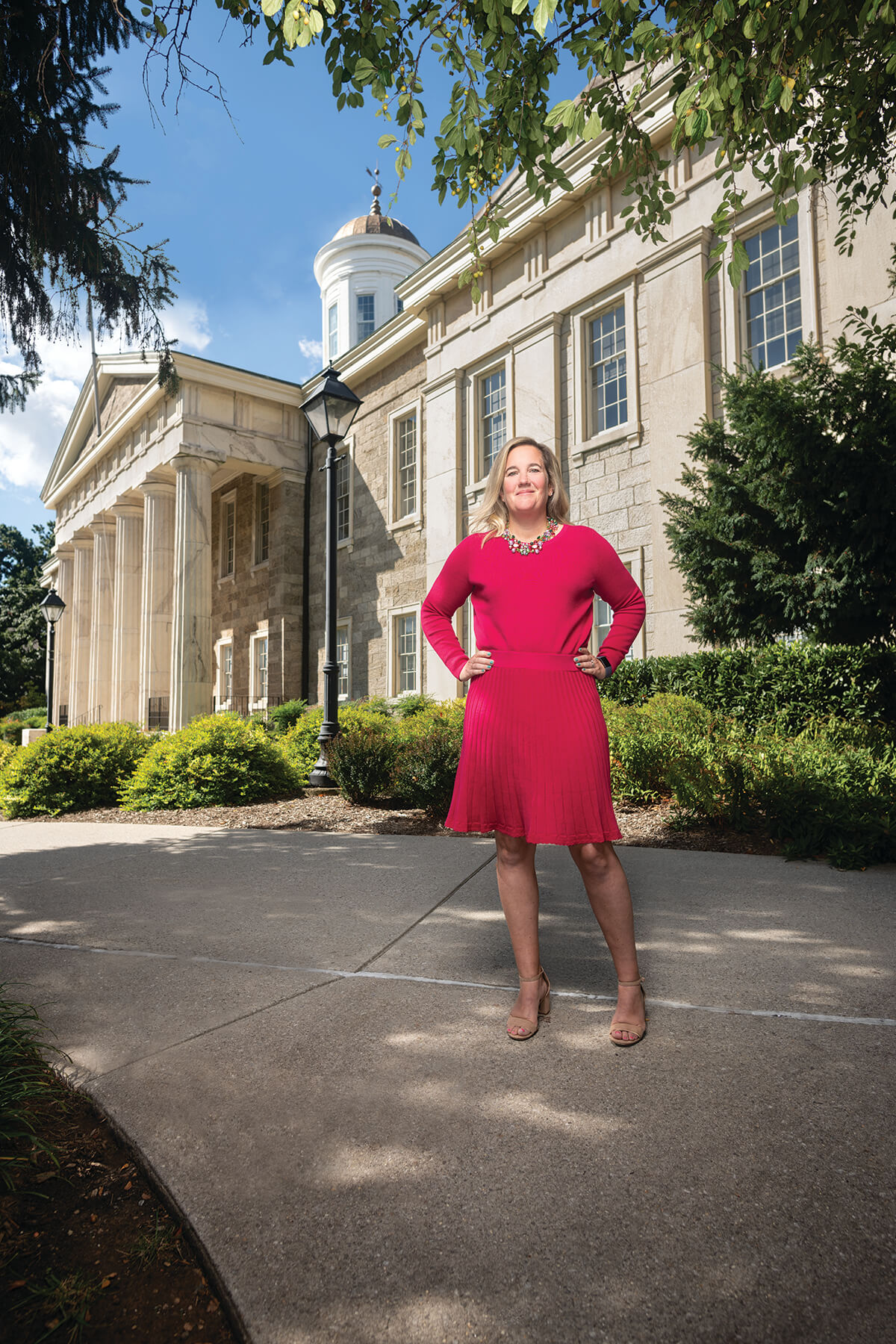 Less than two years ago, Kelly Madigan, a former deputy state prosecutor, was appointed to a newly created position that would make her Baltimore County's first-ever inspector general. As if starting a government agency solo in the middle of a pandemic wasn't hard enough, Madigan, 44, was also piloting an office created to shine a light on issues that some county employees and elected officials would rather stay in the dark. Despite the obstacles, she's now expanding her team, increasing their efforts, and working to bring more transparency to local government.
How would you describe the challenges of doing a job that's never existed before, particularly when it involves scrutinizing local government?
It has been a real challenge for a variety of reasons. To create a brand-new government agency—Baltimore County hasn't had a new government agency for a long time—that's always going to be a learning curve…It's an agency whose mission is to point out fraud, waste, and misconduct. It's not necessarily a popular position, and sometimes it's not well-received. So, there have been some growing pains, but I'm really proud of the agency.
How would you describe the level of push-back you've received from elected officials over your office's investigations?
Well, there has been pushback. I'm trying not to take it personally because there is a kind of natural tension. Because part of our role is to point out when someone's not following policy or procedure or when something's not appropriate…But I have faith in the process. We treat each and every employee respectfully. I try very hard to be fair to everyone, and when we draft the reports, the reports are factual. They're not my opinion as to whether something was good or bad. There it is, what the law says, what the facts say. Period.
Which investigations do you think best represent your work?
I think each report is important, and I'm proud of them, and they're all different. Some identify lots of money [owed to the county]…But our office has also done really important reports where there's not a dollar-value associated. For example, we did a report this past July about a prominent developer who wanted to build a tennis court in their backyard, and they received preferential treatment. That report is just as important as a report about [purchase cards] or monies not being recovered by Baltimore County for rec and parks.
If you could make one change that would make your job easier, what would it be?
I think it's really important that the office, as a new office, as an independent office, has access to our own independent counsel…Right now, the county attorney represents the office. And the county attorney also represents the county executive and all other members of the administration…It would help me be more effective with my job to have another person sitting down with the county attorney, talking about the nuances of the statute.