What's In Your Bag?
Baltimore magazine staffers share their top beauty must-haves.

Aaron Hope
Digital Production Designer


Cremo Company Beard & Face Wash:
This face and beard wash is just enough to keep my beard looking good and the skin under it moisturized and clean.
Burt's Bees Facial Cleansing Towelettes: I'm an active guy who loves to break a sweat, so these cucumber and sage scented towelettes are the perfect way to cleanse and refresh after a workout.
Paul Mitchell Mitch Construction Paste: Great post-shower hair gel with a layer of moisture to prevent scalp dryness. Ideal for low-maintenance hairstyles.
Lauren Bell
Style Editor
Plant Apothecary Re:Fresh Face Mist:
I carry this around with me everywhere for when a little hydration boost is needed. The soothing scents of cucumber and rosewater are instantly relaxing.
Glossier Lash Slick: I am a big Glossier fan, and this mascara is the best. It keeps my lashes sky-high, comes off easily, and has the staying power to prevent the dreaded end-of-day raccoon smudge.
Kiehl's Butterstick Lip Treatment SPF 25: This is my go-to lip balm. It keeps lips soft and moisturized while adding a hint of color.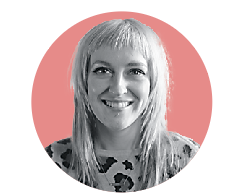 Sarah Lederer
Office Manager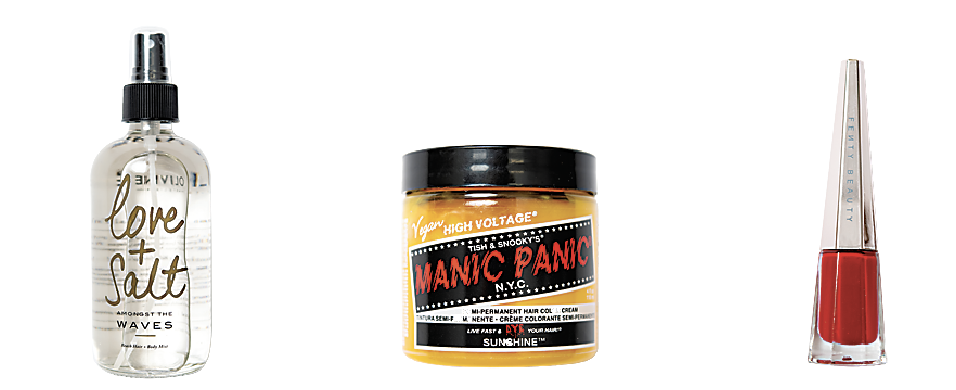 Love + Salt Beach Hair & Body Mist by Olivine Atelier: A couple spritzes of this and I'm able to fake some natural, piecey volume.
Manic Panic Semi-Permanent Hair Color Cream in Sunshine: I've been calling my 2018 hair look "cartoon blond." This warm yellow gives undeniable happy vibes.
Fenty Beauty Stunna Lip Paint: I've been drawn toward more minimal makeup looks recently, but Stunna Lip Paint is what I reach for when I want to turn it UP.

Michelle Harris
Digital Content Producer

Oyin Hair Dew: Having naturally curly hair is a hassle on its own. This hair dew helps to keep my hair moisturized without weighing my hair down or leaving it feeling greasy.
Tarte Amazonian Clay Foundation: When I tell you that this is the only foundation I will use until the day I die, I mean it. It goes on so smooth with a matte, airbrush finish and doesn't feel heavy.
Too Faced Better Than Sex Mascara: My lashes are virtually nonexistent, that is until I use this mascara. It stretches my lashes and gives me a natural look without clumping.