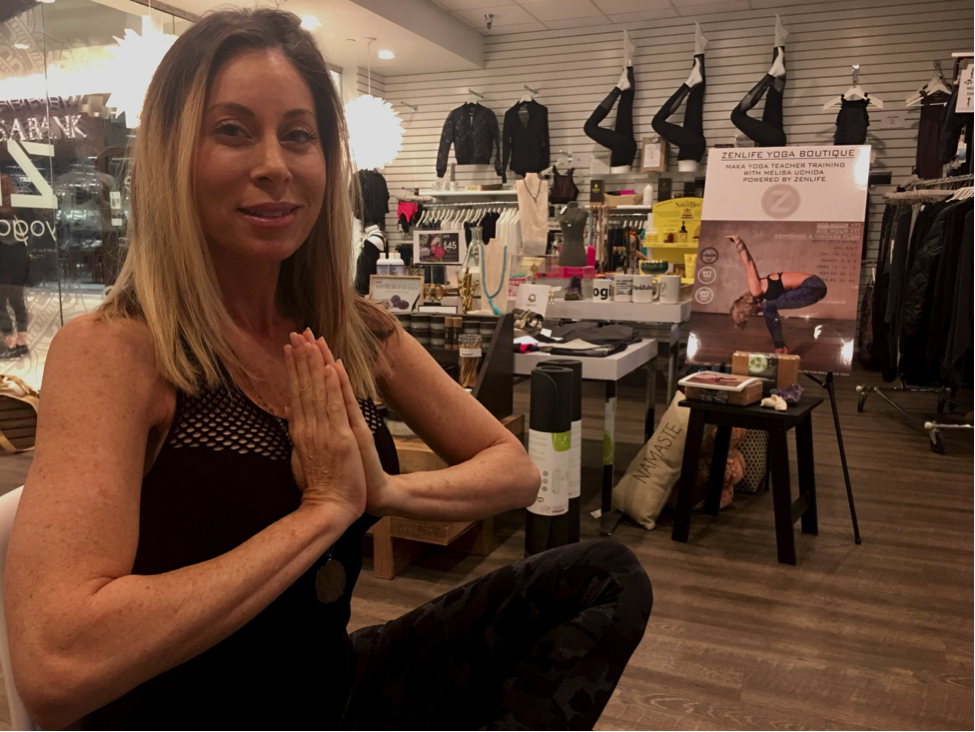 If the big Trader Joe's move of 2017 didn't bring you into the newly renovated Shops at Kenilworth, then ZenLife should. This yoga studio, boutique, and juice bar (hello, convenience) offers everything to get your mind and body right. Along with an extensive retail selection, they also offer acupuncture, massage, holistic health counseling, and a relaxing meditation room. We talked to owner Dena Leibowitz about ZenLife and what yoga means to her.
What is the mission of ZenLife?
To provide the community with a place where they can practice yoga and learn the tools for healthy living. We provide a delicious juice bar and we host workshops on everything from reducing stress to healthy eating. It's really just a fun place where we can all practice, learn, and study together to grow and advance our lives. 
How long have you been teaching yoga?
I've been teaching formally now for five years, but I've been learning and studying for 20 years. I started teaching because a group of friends invited me to study with them and their professor. I don't really think of myself as a fitness instructor though. I think of myself as a student and a spiritual junkie. I see myself as someone who is still studying, learning, and growing with people everyday.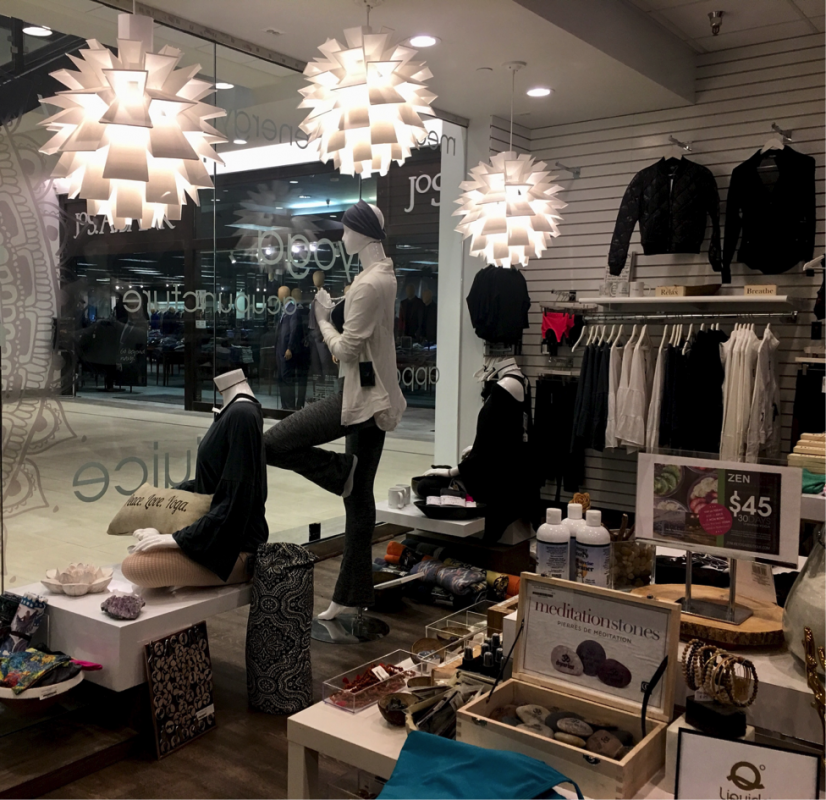 How would you describe one of your classes?
The classes that I teach here are Vinyasa style, meaning the practice is breath driven and heart lead. Which means we promote moving from a place where you're a little bit more compassionate in your thoughts and you're aware of the sensations that come up in your body and how you respond to them.
What is your favorite yoga pose?
My favorite pose is triangle. I always say if I got nothing done today, I got triangle done. Triangle pose represents the capacity of doing things mindfully and lovingly and it reminds me we're all doing great things. 
What are some tips for people just starting their fitness journey?
I was just thinking about how I was struggling to the mat myself last week and I own a yoga studio! You are not a flawed person if you struggle getting to the gym or to your yoga mat. Just knowing that, relieves a lot of pressure. But I think creating a daily routine and having your mat readily available helps. The other thing I suggest is working out with a friend. That kind of motivation is super helpful.
How has yoga affected your life?
Yoga is an opportunity to just let go and feel liberated. I can get to my mat and just be me and not have to care about what's going on around me. It has allowed me to learn more about myself, overcome obstacles that limit me, and helped me get out of my own way.